In today's world, diagnostic equipment is becoming increasingly important, and the flood of available products and manufacturers can quickly overwhelm. But don't worry, we have discovered the right diagnostic tool for your VW Golf VI.
For owners of a VW Golf VI, the combination of the Carly app and the associated Carly OBD adapter is an excellent choice. Carly is characterized by its broad compatibility with many vehicle brands, including Volkswagen, of course. This means that you can benefit from numerous functions and user-friendly operation when you read out your Golf VI. You can buy the Carly OBD adapter on the Carly website for €59.90, while the app is available in the App or Play Store for between €21 and €80 annually.
Let's take a closer look at the Carly app and the Carly OBD adapter. We'll explain how they can benefit you, why they're especially beneficial for your VW Golf VI, and the costs involved.
The VW Golf VI is known for its high-quality workmanship and efficient fuel consumption. Equipped with a powerful engine and robust driving dynamics, it offers a pleasant driving experience. To keep your vehicle in the best condition, the Carly app and the Carly OBD adapter are the perfect solution.
With the Carly app and the Carly OBD adapter, you have a simple and effective vehicle diagnostic tool at your fingertips to help you take the best possible care of your VW Golf VI. The app offers a range of features including fault code checking, live data display and service interval resets. Carly is specifically tailored to the VW Golf VI and allows you to perform a type of maintenance and monitoring that is normally only possible in professional workshops.
The combination of Carly App and Carly OBD adapter is a user-friendly and efficient way to service and diagnose your VW Golf VI. Thanks to the extensive features of the app and the broad compatibility of the adapter, you can be sure that your Golf VI is always in top shape.
The Golf VI – the reliable sports car and family car
Volkswagen Golf VI, which was produced from 2008 to 2012, is a model of the Golf series, which is known for its reliability, quality and durability. As the successor to the Golf V, the Golf VI brought several improvements and innovations that made it one of the most popular vehicles in its segment.
The design of the Golf VI is an evolution of the classic Golf design, with its clean lines and timeless look. The sixth generation has been designed to be altogether rounder and more modern, without losing the typical Golf face. The high-quality workmanship in the interior sets the standard in this vehicle class and offers a high level of comfort and functionality.
Under the hood, the Golf VI offers a variety of engine options, both gasoline and diesel, covering a wide range of power levels. From the efficient and environmentally friendly TDI engines to the powerful GTI and R versions, there is an engine to suit every driving style and requirement. All motors are characterized by their efficiency, durability and performance.
Technologically, the Golf VI was ahead of its time. With modern driver assistance systems such as the DCC adaptive chassis system, Park Assist and ACC automatic distance control, the Golf VI was a pioneer in terms of safety and comfort. The "RNS 510" infotainment system also offered a wide range of multimedia options and made every drive even more enjoyable.
Despite its age, the Golf VI has lost none of its appeal. As a used car, it remains a popular choice due to its robustness, quality and timeless elegance. With its balanced blend of comfort, performance and efficiency, the Golf VI is a vehicle that impresses in every respect.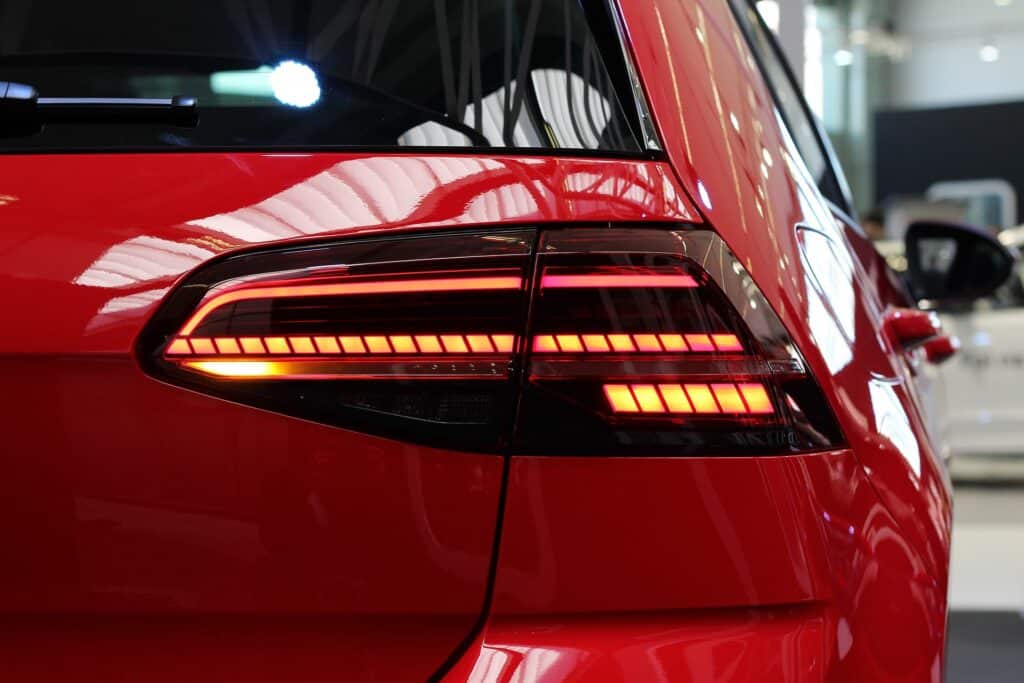 A diagnostic tool for your Golf VI – what does it mean?
More and more car owners are turning to diagnostic tools for their cars. But what exactly is behind this term and what can such a device mean for your Golf VI? A diagnostic device is a high-tech tool that can retrieve and analyze data from your Golf VI. It connects to your car's various control units via the on-board diagnostic (OBD) port. In most vehicles, this port is located below the steering wheel on the driver's side. The current standard for this technology is OBD-2, which has been used for gasoline vehicles since 2001 and for diesel vehicles since 2004.
Your Golf VI, a modern and technologically advanced vehicle, has a variety of control devices that provide various data on vehicle performance and health. With an OBD-2 diagnostic device, you can access and read this data to get a detailed idea of your Golf VI's condition.
One of the main advantages of these devices is their ability to detect and display error codes. Each of these codes represents a specific problem that the device has detected. By simply looking up the code on the Internet, you can identify the corresponding problem. With enough knowledge and experience, you might even be able to fix minor issues yourself, though you should always be aware of the potential risks and challenges.
For complicated problems or if you're not comfortable with vehicle diagnostics, a professional repair shop is the place to go. A VW-specific workshop in particular can provide the best support through special tools and in-depth brand knowledge. However, if you want to run diagnostics on a regular basis or have the desire to customize your Golf VI, purchasing your own OBD scanner could be a wise investment. Not only can it save you money by avoiding garage visits for simple diagnostics, but you can also gain greater control over your vehicle and better customize it to your personal needs.
How to choose the right diagnostic device for the VW Golf VI?
The choice of diagnostic equipment can be confusing as they differ in various aspects such as functions, features and prices. The price range can go from less than €100 to several thousand euros, with devices in the lower price segment often being sufficient for everyday use. It is important that you clearly define up front what you expect from a diagnostic device. Basically, all devices perform similar basic functions, but the additional functions, user interface and compatibility with different vehicle brands vary. Let's take a closer look at these aspects.
A decisive factor in the selection of a diagnostic device is the user interface. It forms the backbone of the device, so to speak. While some models offer intuitive user guidance, others can be more complex. As a user, you will probably prefer a clear and understandable user interface. Nevertheless, it is important to read the operating instructions thoroughly to avoid possible damage. A well-structured user interface helps you to read and understand the error codes more easily. After you have familiarized yourself with the instruction manual, you can focus on learning the main functions.
Additional features of a diagnostic device can make the difference between different models. Some devices offer more extensive diagnostic functions, live data displays, or even coding capabilities. Others might be able to reset maintenance intervals or provide other helpful features. Think carefully about which features would be most useful for you and your Golf VI before choosing a particular diagnostic device.
Another important criterion when choosing a diagnostic device is compatibility with different car brands. Some diagnostic devices are universal and compatible with a wide range of brands, while others are designed specifically for a particular brand. If you are looking for a diagnostic device for your Golf VI, you should choose a model that is either specifically designed for Volkswagen or at least has a high compatibility with this brand.
Choosing the right diagnostic equipment can help you save money in the long run and better understand and maintain your vehicle. With a little research and consideration, you can find the perfect unit for your Golf VI and your individual needs.
Choosing the right diagnostic instrument for your VW Golf VI
When it comes to choosing a diagnostic instrument for your VW Golf VI, there are a few key aspects to consider. First, it is important that the instrument is offered in a language you are familiar with. Some devices are multilingual, which can be especially handy if you want to share the device with others who speak a different language. However, for most users, a device in their native language or in a widely spoken language such as English should be sufficient.
Another key point is the compatibility of the diagnostic device with your specific vehicle model. Despite the standardization of OBD interfaces, not all diagnostic devices can communicate with every type of vehicle. Comparable to the various operating systems for computers such as iOS or Windows, vehicles also require specific diagnostic tools. Therefore, make sure that the device you are considering is also suitable for your VW Golf VI.
In addition, diagnostic devices vary in their functions and features. For example, some devices can read more ECUs than others. The optimal choice depends on your individual needs and requirements. However, after you've read up in detail, you should be able to identify the functions and features that are relevant to you and find a diagnostic tool that will best support your VW Golf VI .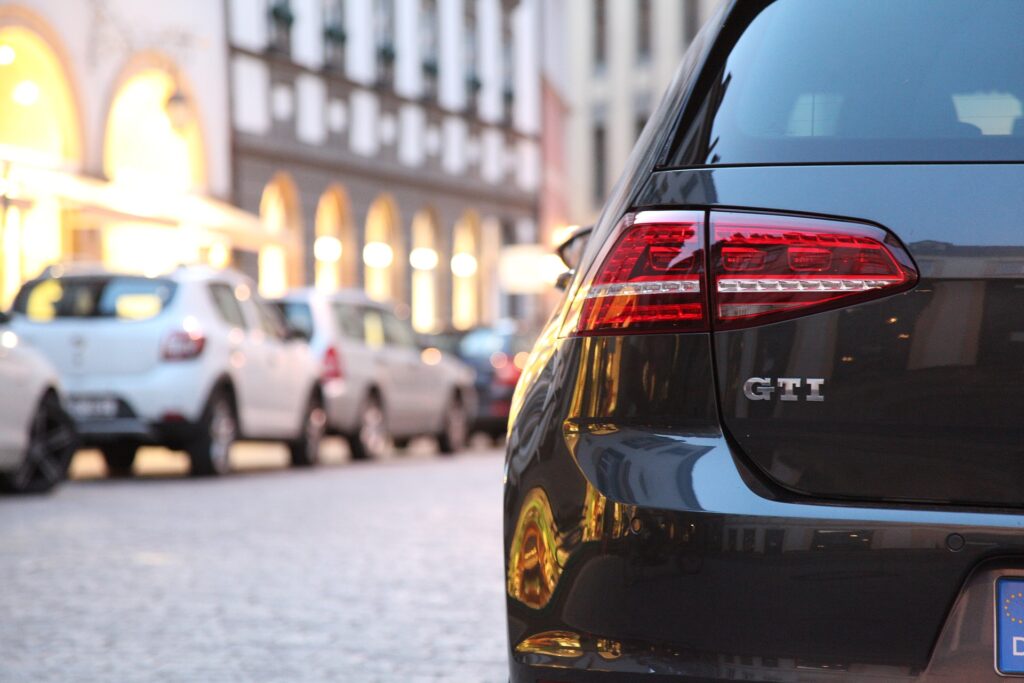 The choice between diagnostic software and separate diagnostic tool for your VW Golf VI
There are two common ways to check the diagnostic status of your VW Golf VI: You can either use special diagnostic software on a laptop or smartphone, or purchase a separate diagnostic tool. Both approaches have their advantages and disadvantages, which we will look at in more detail below.
Using OBD-2 diagnostic software has the advantage that you can use the large screen of your laptop or smartphone. This makes it easier to read and interpret error codes and allows you to research these codes directly on the Internet. Using it is straightforward: You connect your laptop or smartphone to your vehicle using an adapter and make sure the software is compatible with your device's operating system.
On the other hand, a separate diagnostic tool offers the advantage of convenience. It is often smaller and more portable than a laptop, and it is specifically designed to read and interpret vehicle data. Such a device can be especially useful if you only need basic diagnostics or if you prefer to use a dedicated device.
In summary, both diagnostic software and a separate diagnostic tool are available for your VW Golf VI. The choice depends on your individual requirements and preferences. If you're looking for deeper control and flexibility, using diagnostic software on your laptop or smartphone might be a better choice. However, if you value convenience and portability, a separate diagnostic tool might be more suited to your needs.
The diagnostic software for VW Golf VI and its advantages
With advanced diagnostic software for your VW Golf VI, you can benefit from numerous advantages. The software enables comprehensive data analysis from various ECUs, ensuring that no fault goes undetected. By understanding the major trouble codes, you may be able to reduce repair shop visits and save money in the long run.
One innovative solution is to use an OBD-2 app, such as Carly. This app is particularly user-friendly and automatically connects to your smartphone via Bluetooth Low Energy (BLE). All you need is a Carly adapter for about €59.90 and the free app from the App Store or Play Store.
The Carly app even offers advanced features over traditional laptop software solutions. In addition to error code analysis and checking the technical condition of your car, Carly also allows you to make individual adjustments to your Golf VI. For example, you can deactivate the start-stop function or unlock hidden functions that have not been released by the manufacturer for all models.
Among VW's attractive customization options is the activation of the "Coming Home" function, which provides greater safety and convenience. The headlights stay on after you lock the car, making it easier for you to get to the front door in the dark. You can find more customization options on the Carly website.
An additional function of the Carly app is the used car check, which reads all control units and compares their data. This function detects changes or irregularities and warns you of possible manipulations such as fake tachometer readings, which occur in about one third of German used cars.
Various diagnostic tools and software are available for the VW Golf VI, depending on your individual needs and preferences. You can use an external diagnostic tool or use a software solution for laptop or smartphone. Using an app like Carly provides additional features and benefits that help you better understand your vehicle and identify potential problems early. Choose the method that suits you best to monitor and maintain your VW Golf VI.
The ideal diagnostic tool for your VW Golf VI: The Carly OBD Scanner
Are you looking for the optimal diagnostic tool for your VW Golf VI and maybe even for other vehicles in your possession? Then we would like to recommend Carly to you. Carly offers you a customized software for the evaluation of vehicle data for most cars available in Germany – of course also for VW. Carly not only saves you time and effort in finding the right solution, but also in using it.
Carly is characterized by its high compatibility. It is not only ideal for your VW Golf VI, but can also be used with many other vehicle models. Carly is virtually a universal tool for vehicle diagnostics, equipped with suitable software for most German vehicles. On the Carly website you will find a comprehensive list of all models that you can optimize with Carly.
The operation of Carly is very simple and intuitive. The software is installed on your smartphone and allows you to activate hidden features and make custom adjustments to your vehicle. These possibilities go far beyond the simple reading of fault codes and offer you the chance to get to know your vehicle even better and to optimize it.
Another advantage of Carly is the integrated used car check. This feature allows you to detect speedometer tampering – a common problem with used cars. With Carly, you can detect such manipulations at an early stage and thus avoid unnecessary costs and hassle.
In addition to all these benefits, Carly also offers a high savings potential. Thanks to the extensive diagnostic functions, you can solve many problems yourself and thus avoid unnecessary visits to the workshop. In this way, Carly helps to reduce the running costs of your vehicle.
So whether you're a long-time vehicle enthusiast or just starting to get more involved with your vehicle, Carly is a powerful, versatile, and easy-to-use tool at your fingertips. It helps you get the most out of your VW Golf VI and other vehicles. Try it out and see for yourself the many benefits Carly offers!