Buying a used car can be a great way to acquire a fine automobile for a fraction of the brand-new price. After all, with the current high prices and waiting lists, who wouldn't want to secure a bargain and skip the queues? However, what to check when buying a used car is a commonly asked question. There are many things you should check when buying a used car, and we are here to present a list of the most prudent factors which can even be checked by someone with limited technical knowledge.
So, what to check when buying a used car? Take your time when checking a used car, because there are quite a few things you should keep tabs on — from the documents and VIN number, exterior condition, interior condition, mechanicals, driving experience, and even performing diagnostic scans, and detecting mileage tampering. We will explain how to conduct each check, and provide you with a top tip for a superb consumer-grade diagnostic and maintenance solution that you can keep using with your newly-acquired car.
GAIN MORE CONTROL OF YOUR CAR WITH THE CARLY FEATURES
Check the exact pricing of Carly for your car brand!
---
Fast International Shipping with DHL
14 days adaptor return policy
Excellent customer support
Lifetime warranty in the hardware
What to Check When Buying a Used Car — Start with the Document Check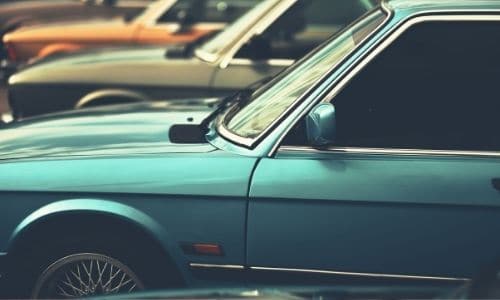 Many buyers of used cars typically save this step for last, but do you want to invest time and effort into checking a car from top to bottom, only to reject it because something seems off in the documentation? We don't think so. Therefore, when it comes to what to check when buying a used car, it's always best to check the documents. Start with the registration papers and roadworthiness certificates. Ensure that everything is up to date, all taxes have been paid, and most importantly, unique identifiers such as VIN number match with what's on the car. We've done an article on VIN numbers and how you can verify them — give that one a read if you're unsure.
You also want to make sure that there are as many service records available as possible. Some owners painstakingly maintain a file (or files) of receipts, diagnostic results, and relevant information that chronicles a car's maintenance journey through the years. This is a lot safer than taking a punt on a car with no maintenance records available.
What to Check When Buying a Used Car — Check the Exterior Condition
It's best to view a car in the daytime and ask the owner to move it out of a dark garage if it's presented as such. Refusal of either of these things is a red flag. The reason is you want to see all angles of the car in daylight. You should check the paint condition, rubber weather seals and beadings, integrity and functionality of all lamps, condition of the windshield and window glasses, and condition of the rims and tire treads. This is a great indicator of how a car has been driven, as if it's rolling on badly worn tires and has scuffed alloys, you can be sure that it's not much better under the skin.
Pay close attention to the alignment of panels, such as if there are uneven gaps between the doors, hood, trunk lid, and body, or if something just seems off to your eyes. It could be that the headlamps don't seem properly installed, or the car is not sitting straight on level ground. Also have a look at the paintwork on adjacent panels, to determine if it's been repainted following an accident.
What to Check When Buying a Used Car — Check the Interior Condition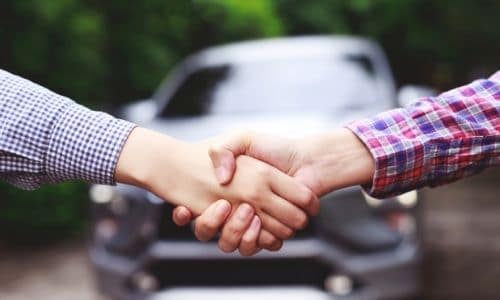 The interior is where you will spend your time, so it should be a key part of what to check when buying a used car. How does it look? One way to check if a car has potentially undergone mileage tampering is to focus on the wear on the steering wheel and pedals. It's highly unlikely, for example, for a 40,000-mile car to have a clutch or brake pedal where the rubber pedal cover is significantly worn down and the steering wheel rim shows definite wear.
Pull back the carpets in the footwells and check for moisture or signs of water damage. There are many flood-damaged cars on the market, and while a flood-damaged car can be made to look beautiful and new on the outside, any water collected in the carpets and footwells will leave distinctive traces.
Operate every single interior gadget and electronic convenience that you can. This includes checking every power window, power seats, door mirrors, infotainment and sound system, trip computer, ensuring that all gauges work, and running the HVAC system in cold and warm modes to ensure that both work effectively. Check digital screens for dead pixels or other forms of malfunction such as lines and artifacts. Remember, a car can be made to look shiny and new by a professional detailer, but it's useless if many functions don't work.
What to Check When Buying a Used Car — Perform a Rudimentary Mechanicals Check
This is something that not everyone can do, so it's best to take a trusted mechanic or knowledgeable buddy along who knows what to check when buying a used car. While it's no substitute for a proper condition report, it can at least alert you to some faults, such as damaged hoses and wires in the engine bay, saggy suspension, oil leaks, worn-out clutches, and potential engine issues that can be heard when the engine is started.
What to Check When Buying a Used Car — Test Drive Time
The test drive is utterly important, and if a seller refuses, it's a major red flag. Don't be rushed into finishing a test drive early — take your time and subject the car to as broad a gamut of scenarios as possible. We don't mean take it on a rally stage or verify the top speed, but rather drive it like a regular person would.
See how it handles city streets, uneven roads, and the performance on the highway. Don't flog it squealing around turns and burning rubber, but give it a healthy workout, exploring the upper ranges of the engine's rev band too. Remember what to check when buying a used car — that includes checking the brakes in a safe place as well, to ensure that the car stops straight and true.
The test drive is also a great place to determine any untoward noises, vibrations, hesitations, and performance issues, so have your trusted mechanic or knowledgeable friend ride in the back seat with you. Firmly insist that the seller accompany you as well, so that they are witness to any identified issues, and cannot claim that you are falsifying them.
What to Check When Buying a Used Car — Diagnostic Scans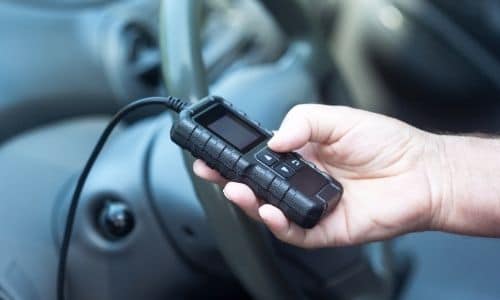 Modern cars are computers on wheels, and they have a unified interface known as the OBD2 interface which allows their computer systems to be interrogated and checked for errors. You may think that such devices to do this are the preserve of professional workshops, but there are also affordable consumer-grade solutions on hand. These handy devices are a key element of improving what to check when buying a used car.
Our pick of these is Carly, a two-part solution that will cost you less than $100. The best part is you can continue to use Carly for years as your trusted diagnostics and maintenance tool. The Carly Universal OBD Scanner is a device that plugs into any vehicle's OBD2 port and wirelessly communicates with the Carly app that lives right on your smartphone! Available for Android and iOS, the Carly app allows you to conduct diagnostic scans, engage in customization of vehicle settings via coding, perform maintenance tasks, and more. It's supremely user-friendly, and even a novice can get to grips with Carly in a few minutes.
What to Check When Buying a Used Car — What about Mileage Tampering?
Carly offers a powerful tool in the shape of the Carly Used Car Check, which is part of the Carly app. The Carly Used Car Check performs a thorough investigation of all the computer control units in a car, using a multi-level analysis, and can identify mileage tampering, even if it's been carefully done. This means that with Carly, you can quickly verify if the seller's claimed mileage is legitimate or not, saving you time and potentially large repair bills down the line. Mileage tampering is a major issue faced by buyers of used cars all over the world, so having a trusted mechanism like Carly to detect it offers immense peace of mind.