Did you know that coding a BMW does not require a mechanic?! Changing the functions of your car by coding is becoming more popular and easier, making it possible to do it from the comfort of your own garage. And the range of coding software keeps growing.
It doesn't matter if you are a car fan or just want to disable the automatic start-stop function, we will show you how to code your BMW E60 from A to Z!
GAIN MORE CONTROL OF YOUR CAR WITH THE CARLY FEATURES
Check the exact pricing of Carly for your car brand!
---
Fast International Shipping with DHL
14 days adaptor return policy
Excellent customer support
Lifetime warranty in the hardware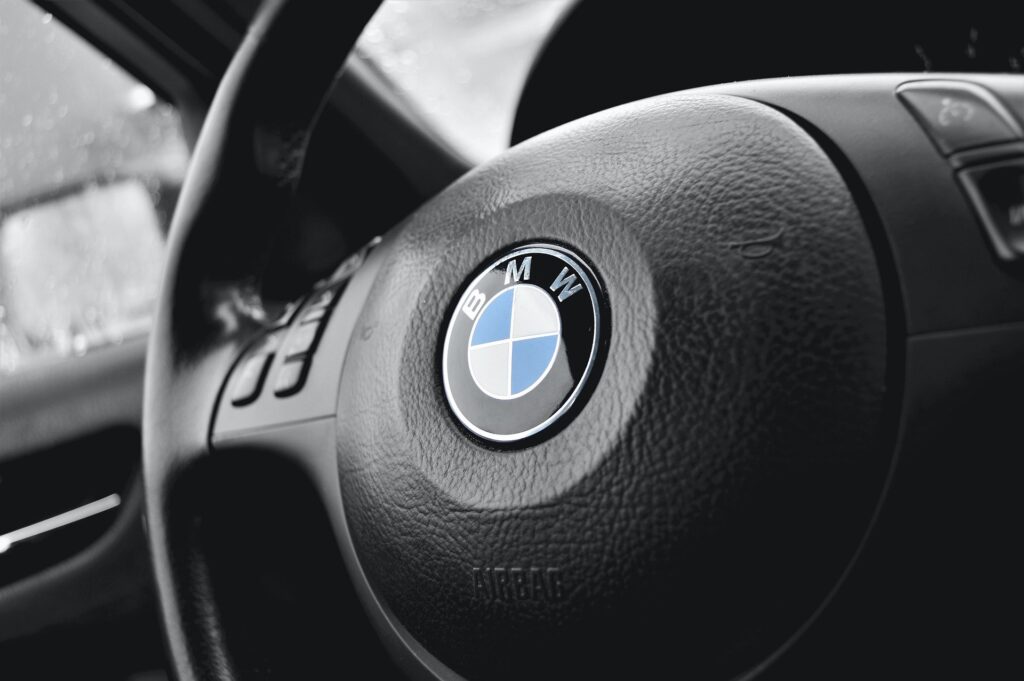 Cars are becoming more modern and feature-rich over time. However, there are many features that manufacturers don't unlock for you… But this won't stop us from coding BMW E60!
With our tips and instructions, you will be able to code your BMW as much as you want: all the way from increasing the volume of your parking aid, to activating your daytime running lights! And these are only 2 of the countless functions that can be coded on your BMW. With just the help of some easily purchased hardware (the Carly OBD2) and software (the Carly App), everyone can make their car their own.
So keep reading to see how to safely and easily code your BMW E60!
[lwptoc title="Table of Content"]
Choice of Software and Hardware
Nowadays the range of coding software is ever-growing. The market is booming with solutions offering different features, and the price range goes from cheap to very expensive. There are also countless YouTube tutorials and advertisements promoting products, each claiming to be the best.
However, it is often that many of these offers do not clarify expensive additional costs until much later in the purchasing process.
So, which software is the best for coding BMW E60?
Many years of experience have shown us that the quality of coding software can be determined by several factors. On the one hand, the program should be easy to use.
On the other hand, the program should have as many options for coding as possible. In addition, the entire package should be evaluated, from pricing to customer support options.
Judging based on these criteria, we think your best bet is to get Carly! With us, you can get both: the software (coding App) and hardware (OBD reader).
The Carly Software
for Coding BMW E60
Carly is one of the most well-known solutions amongst the coding software options.
Here's what you should know:
Carly is a recognized coding software that is compatible with almost all car brands. This also means that your car will not lose its warranty.

As long as you follow Carly's instructions don't worry about "breaking" a unit from your car.

Installing the Carly App and connecting it to your car works quickly.

Using the coding features from the Carly App is very simple and clear, so you don't need any coding experience to navigate through the app and start coding your BMW E60.
Carly also offers other features that can be useful for the maintenance of your car. These include car diagnostics, car health check, used car check, and much more! Find all the features here.

In addition, the Carly website contains a lot of information and an extensive FAQ section. The customer support is available during the week.

And finally, like every other program, the Carly App also needs hardware to function: an OBD scanner! Carly's OBD scanners are different from other offers as they are

uniquely tailored to be used with the Carly App.
Connecting the Hardware to the Car
Conventional coding software usually only works with an OBD2 cable. The cable is connected to a laptop on which the program has been installed. The program is then started from the computer and then you can code.
However, most of the programs that run via a laptop are very complicated and require a lot of knowledge to code correctly. And of course, they also cost money.
The Carly OBD Scanner
With Carly, instead of having to carry your computer down to your garage, you only need a pocket sized OBD Carly scanner and the Carly App! This OBD scanner connects to your car via the OBD2 port, and then accesses the ECUs of your car.
You can easily start to code your BMW E60 after you have plugged in the OBD scanner to your car and paired it via Bluetooth to the Carly App. The ECUs are clearly displayed on the app, so there should be no problem to issue the correct code (more about this later).
To connect the OBD scanner correctly to your BMW E60, the following steps must be taken:
First you have to switch on the ignition. This is necessary so that the OBD2 scanner gets power and can then also establish a Bluetooth connection. Then, insert the scanner into the OBD2 port. This port is usually located under the steering wheel. Lastly, open the Carly App, go to the "Connect" button and follow the steps on your screen to pair your phone to your car!
If you'd like to easily start coding your BMW E60 from your phone, there are two things left now! You'll need to purchase a Carly OBD and a subscription to the Carly App!
To get the Carly OBD adapter, you can purchase it through our website here or through the Carly App!
To access all the coding features, you can purchase the annual subscription directly via the Carly website or the Carly App through the App Store/Google Play Store.
For the subscription there are 2 options. You can get the "BMW subscription" which will only give you access to code BMW cars from your phone. However, if you own other cars from different brands, you can get the "All Brands Subscription". This option will allow you to plug your Carly OBD to other cars, regardless of the brand, and access features of these cars from your phone!
With the Carly OBD scanner and App you will save money since coding in garages can get costly. The Carly coding package is more reasonable and cheaper for the normal user in the long run.
Our tip: If you still aren't sure if you are "tech-savvy" enough to code yourself, there are also numerous YouTube tutorials showing how easy it is to use Carly. If you are lucky, you might find a discount code for the Carly OBD2 scanner under one of these videos!
Setting up the Software and the Connection with the OBD Scanner
Now that you have purchased your Carly OBD adapter and the subscription to the Carly App you are ready to start coding your BMW E60!
The final step is to connect the Carly OBD scanner to the Carly App, and here is how you can do it:
Open the Carly App on your smartphone. In the Carly menu, register your car by selecting "Add new car". Click on the listing for BMW E60. You have to make sure that you enter all required data correctly to avoid future complications with the coding.
Next, you have to establish a Bluetooth connection with the OBD scanner. For this, just turn on your phone's Bluetooth settings. After selecting the car, the app will start searching for OBD scanners and will pair with yours. If it doesn't work, check if your Bluetooth connection is active.
In order to start coding, turn on the ignition of your BMW. This will give the app and the OBD scanner access to all control units to start making changes to your car. If you want to remove the OBD scanner, switch off the ignition before removing it from the port.
Selecting the Codable Functions
Carly offers many coding options for your BMW E60. But how exactly does it work?
Via the OBD scanner, the Carly app gets access your car's control units. It first checks if the ECUs of your BMW have a clean firmware. This ensures that nothing goes wrong when coding your car. Then a backup is created before each coding process. This ensures that you can reset each ECU to its original state in case that you are not satisfied with the coding.
In the app, you can click on the button "Coding" to see the available options. Here the codable controllers are displayed. You will find everything from parking assistance to changing the welcome lights of your BMW E60. Then you can simply select the desired functions to code!
Here is a list of the codable control units of your BMW E60: (iDrive-coding requires iDrive in your BMW)
Cornering light

Turn signal

Stoplight

Convertible

Corona Rings

Parking assistance (PDC)

Entry assistance

Window regulator

High beam

Head-Up Display

Tailgate

Home lights

iDrive Menus

iDrive warnings

Interior lighting

Air conditioning

Instrument cluster

Comfort functions

Headlight flasher

Rain Light Sensor

Opening and closing

Seat heating

Voltage monitoring

Mirror

Parking light

Speedometer

Daytime running light

Gas Tank

Phone

Clock/date

Video while driving

Warning system

Warnings

Welcome light
Find all the features and coding possibilities for your BMW E60 here!
Coding
When you have selected the desired coding for your BMW E60, you can simply turn the function on or off with a click. Once you press the button "code", the control unit will be coded.
To see the results you have to turn the ignition on and off. It's that easy!
However, to avoid future issues, we recommend that you don't code too many units at once. If you are not satisfied with the result, you can use the backup function to reset the changes that you made.
Tips to Code Your BMW E60
It's better to invest too much than too little! Even if €100+ may seem like a lot for some people, this investment will pay off in the long run! With Carly you can save a lot of money and time through preventive measures.
However, owning a Carly device doesn't mean that you can or should avoid visiting the mechanics. If you want to implement codes that change the system of your car from scratch, it's better to go to a mechanic to be on the safe side. Even Carly cannot replace a professional in every case. Professional coders have amazing and expensive programs that can change your car. But that is expensive.
And please, remember to follow the instructions on the app! Carly will give you precise instructions so that you can't go wrong. However, if you feel that the codes have damaged your car, go to a mechanic or coder as soon as possible. It is possible that your car didn't cope with the changes made.
As in most parts of life, education is the key to success. You don't have to be a software engineer or car mechanic to code your car, but you should have a basic knowledge of your car and be familiar with certain terms. With this knowledge, you can make even more significant changes to your car.
Using the right system to code is an important part for making coding a great experience for you! You want to have a product that offers lots of features, but also has good customer service, and FAQs to help you out. With Carly, you get it all! You don't actually have to teach yourself how to code in order to make your car yours!
So what are you waiting for? If you've ever wanted to code your BMW E60, Carly is the way to go!
Like Having Your Own Mechanic