Are you the proud owner of an Audi A3 and want to get more insight into the mechanics of your car? Do you want to reduce costs by performing vehicle diagnostics yourself and even customizing some aspects of your car? No problem – you don't have to book an appointment at the workshop immediately every time a warning signal lights up. Instead, you can purchase a diagnostic device for your Audi A3 and take on the tasks yourself. In this article, we would like to assist you in choosing the best diagnostic tool for your Audi A3 and provide more information about this car model.
Audi A3 is a well-known model from Audi and became very popular due to its elegant design, driving performance and comfort. Audi A3 models are offered with a range of different gasoline and diesel engines, equipped with the latest technologies such as the TFSI or TDI.
Which is the right diagnostic device for your Audi A3? There are a variety of devices on the market, and their prices can vary greatly. From simple scanners for about 30 euros that can read fault codes to professional devices with extensive functions for several thousand euros. However, an excellent and cost-effective option is the combination of Carly app and Carly scanner. The Carly app is available at an annual price of between €21 and €80, while the Carly Universal OBD scanner costs a one-time fee of €59.90.
In this article, we would like to give you a deeper insight into the world of diagnostic devices and show you what you should look for when choosing a diagnostic device for your Audi A3.
Diagnostic equipment for the Audi A3: options and recommendations
For effective vehicle diagnostics, you need the right diagnostic device. There are several options available to you for the Audi A3: external standalone diagnostic devices, laptop software and smartphone apps. Each of them has its own advantages and disadvantages, but in our comparison, the smartphone app, especially the Carly OBD scanner, has the most advantages.
External diagnostic devices are often small and suitable for basic diagnostic functions, unless you opt for a professional device, which is more extensive, but also more expensive and less mobile. Inexpensive, portable diagnostic equipment often offers limited functionality and small screens that only display error codes. To understand what these codes mean, you may need to do some additional research. Plus, these devices take up extra space when you're on the go.

The laptop software can be rather inconvenient for many car owners or car enthusiasts, as they have to carry the associated adapter cable along with the laptop. In addition, the software must be purchased and possibly updated at a cost, which increases the overall cost. Although laptop software offers extensive diagnostic functions and a large screen for data display, it is less user-friendly and mobile.
In contrast, smartphone apps are a particularly viable option for vehicle diagnostics, as most people have their smartphones with them at all times. Apps like Carly are characterized by user-friendly operation, offer a wide range of functions and are usually updated regularly for free. The Carly OBD Scanner is specially designed for Audi models such as the A3 and offers comprehensive diagnostic functions as well as individual vehicle coding and data logging.
The Audi A3 is an outstanding model in Audi's range, with its elegant design and wide range of engine variants. To get the most out of your A3 and keep track of your vehicle's condition, we recommend using the Carly app in combination with the Carly OBD Scanner. This way you can perform convenient and effective vehicle diagnostics.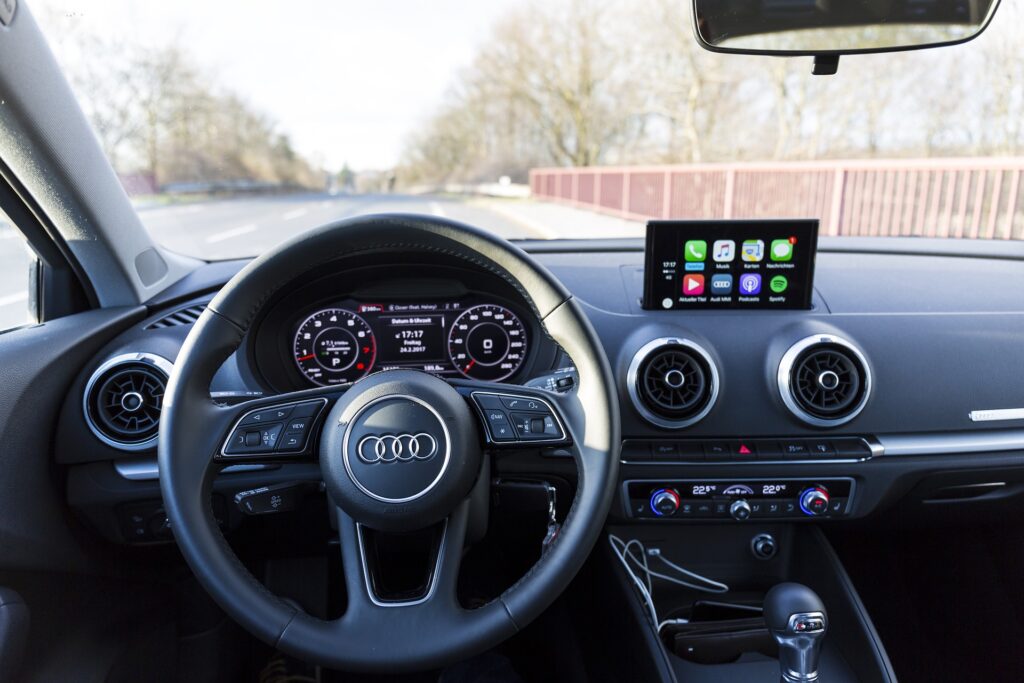 Audi A3 (8P): A compact classic in focus
The Audi A3 (8P) is an impressive vehicle that combines the thrill of driving with the elegance of German engineering. This compact car, manufactured by Audi – a subsidiary of Volkswagen AG, has established itself as a force in its segment since its launch.
The third generation A3, known as the 8P, was produced from 2003 to 2013 and quickly established itself as one of the most popular versions of the model. With a variety of available engine options, including both gasoline and diesel engines, the A3 (8P) offers impressive performance that appeals to commuters and enthusiasts alike.
One of the outstanding features of the Audi A3 (8P) is its carefully designed and well-equipped interior. With high-quality materials and a well thought-out arrangement of controls, the interior of the A3 (8P) offers a first-class driving experience. In addition, the comfortable seats and surprisingly spacious cabin contribute to a pleasant driving experience, regardless of the length of the trip.
But the Audi A3 (8P) also has a lot to offer technically . In addition to standard safety features such as ABS and ESP, the A3 (8P) also has a range of optional extras that make driving even more comfortable and safe. These include, for example, a navigation system, parking sensors and xenon headlights.
Another plus of the Audi A3 (8P) is its reliability. Like many other Audi models, the A3 (8P) is known for its durability and robustness, making it an excellent choice for buyers looking for a vehicle that will be with them for many years to come.
In summary, the Audi A3 (8P) is a versatile compact car that offers an impressive driving experience. With its blend of performance, comfort and reliability, it's a great vehicle for a variety of drivers.
Audi A3: Fault diagnosis and system monitoring
Modern vehicles, such as the Audi A3, are equipped with a variety of control units, each of which regulates different systems and functions of the vehicle. When these systems do not operate within their predefined parameters, they generate error codes. These codes can be universal or manufacturer-specific. Simple diagnostic tools can often only read universal fault codes, while specialized diagnostic tools and apps, such as the Carly OBD Scanner, are also able to interpret manufacturer-specific codes.
Fault codes, also known as diagnostic trouble codes (DTCs), are five-digit codes that contain information about the affected area, the type of fault, and the affected system. While simple diagnostic tools usually only show the code, advanced tools and apps like Carly provide a detailed error description. They can even provide clues as to which errors require immediate attention and which can be neglected.
The control units in the vehicle act as mini-computers and are responsible for various vehicle systems. They communicate with each other over a network and generate error codes when problems occur. These codes can provide clues to small anomalies or significant problems. The Carly app analyzes these codes and presents the most important information in an easy-to-understand format.
An important element in vehicle diagnostics is the OBD2 interface. It enables the connection of an external diagnostic tool to the vehicle. When using a smartphone app such as Carly, an OBD2 scanner, such as the Carly adapter, is used that is wirelessly connected to the smartphone. Using a high quality OBD2 scanner is crucial to ensure proper communication and avoid damage to the ECUs.
The Audi A3, a premium-class compact car, benefits enormously from detailed diagnosis and monitoring. By using the Carly app and the Carly OBD scanner, you get deep insights into the condition of your vehicle. This allows you to proactively respond to potential problems and optimize the performance and efficiency of your Audi A3.
Audi A3 and the CAN bus system: Insights for technology enthusiasts
The vehicle communication network, the CAN bus system, is an integral part of modern vehicles such as the Audi A3. This system enables the continuous flow of data packets between different stations in the vehicle via data buses. Imagine changing a setting in an app like Carly – this command is passed to the OBD2 adapter via BLE (Bluetooth Low Energy).
In this adapter, the integrated ELM 27 chip translates the command into a language that the vehicle understands. The data is then sent via the CAN bus from the OBD2 socket to the corresponding ECU and processed there. The feedback is sent back to the OBD2 interface in the form of a data packet via the CAN bus, translated and returned wirelessly to the app. This entire process takes only a fraction of a second. This makes it seem to the observer as if the confirmation of the change is almost the input.
In the Audi A3, the CAN bus system enables fast and efficient communication between the various control units and the Carly OBD scanner app. Thanks to this technology, you can easily make adjustments to your vehicle and get detailed information about its condition and performance.
Audi A3 vehicle diagnostics: what exactly is happening?
Vehicle diagnostics focuses on reading and interpreting fault codes. Simple and inexpensive Diagnostic tools, like an inexpensive Audi A3 diagnostic scanner, can read these codes and display them in their coded form, but their functions often end there. Some of these devices can also clear error codes, but offer little beyond that. If you use a simple diagnostic tool, you often have to search online yourself for the meaning of each code.
For example, let's consider error code B0115: this code indicates a short circuit in the side airbag lines controlled by the SRS control unit. Simple diagnostic tools could only display "B0115". A higher quality device might display this information in an expanded manner such as "B0115: Short circuit in side airbag leads". With high-quality diagnostic tools like the Carly OBD scanner, you not only get a description of the error, but also information about how urgent the error is and whether you can fix it immediately, deal with it later, or even ignore it.
For Audi A3, a powerful diagnostic tool like Carly OBD scanner provides detailed and useful information about your vehicle's condition. Such scanners not only provide helpful descriptions of the error codes, but also instructions on how to properly handle potential problems.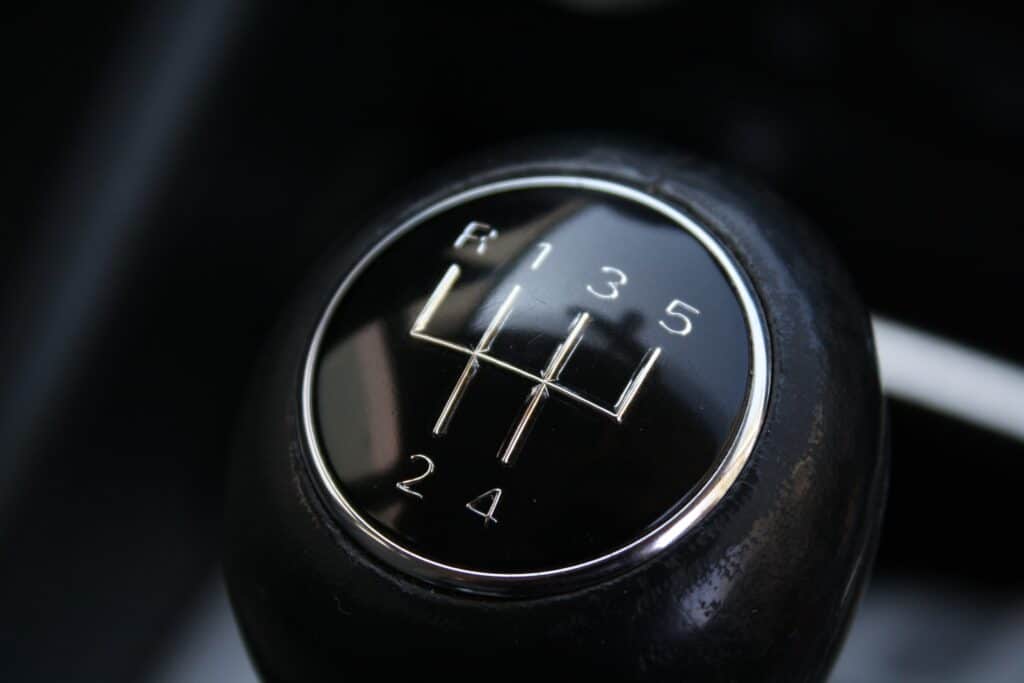 Cost overview and aspects of vehicle diagnostics for Audi A3
There are two main cost aspects associated with vehicle diagnostics: direct expenditure on the diagnostics themselves and the potential for cost savings through early fault detection and rectification.
The cost of a basic diagnosis in the workshop can range from 25 to 60 euros, depending on the vehicle model, manufacturer and workshop. For example, if you perform a diagnosis every three months and pay an average of 40 euros per visit, the annual cost adds up to about 160 euros. There is also the cost and effort of making an appointment, bringing and picking up the vehicle, and any additional transportation costs while your car is in the shop.
The monthly charge for the Carly app is an additional 6 Euros for your Audi A3, plus the one-time purchase of the Carly Universal OBD scanner for 59.90 Euros. A powerful external adapter such as the Carly scanner is essential for all external diagnostics, including the use of Audi A3 diagnostic tools. Included in the price is the full feature set of the Carly app, which provides significant direct cost savings.
The indirect costs saved are difficult to quantify, but are certainly likely to be in the range of several hundred to a thousand euros per year. With a diagnostics app like Carly, you can run diagnostics as often as you like, even monthly or even more frequently. With a reliable Audi A3 diagnostic tool, you can thus identify and fix minor faults and underlying issues early on, before they worsen and lead to costly repairs.
The ideal diagnostic helper for your Audi A3: The benefits of the Carly app
The Carly app, available in the Apple App Store as well as the Google Play Store, is a great choice for your Audi A3 diagnostic tool. It offers a wide range of additional functions and has already recorded over one million downloads. You can even start with the free version, which offers you limited, but still impressive features. The Carly app offers the following features:
Compatibility: Carly is compatible with both iOS and Android devices, making it accessible to a wide range of users.
Ease of use: The app is intuitive and allows you to quickly and easily diagnose your Audi A3.
Extensive diagnostic functions: Carly offers functions that go beyond the simple reading and deletion of fault codes. This includes detailed information on detected errors, troubleshooting guidance, and prioritization of issues based on their urgency.
Regular updates: The Carly app is constantly updated and developed to meet the latest standards and requirements. This ensures that your Audi A3 diagnostic tool is always up to date.
Customer Support: If you have any questions or problems, Carly customer support is available to help you use the app and resolve any issues.
For your Audi A3 diagnostic tool , the Carly app is an excellent choice, as it offers a user-friendly, comprehensive and constantly updated solution. With the Carly app, you can regularly check the condition of your vehicle and identify and fix potential problems in time, before they lead to expensive repairs.
Diagnosis and vehicle condition of the Audi A3
In addition to being able to read and interpret standard fault codes, the Carly app can also read manufacturer-specific fault codes that are specific to Audi and the Audi A3. With Carly Audi A3 diagnostic tool, you will get detailed information and explanations about the detected errors, so you will always be informed. But that's not all. Carly goes a step further and presents you with the condition of your vehicle, lining up the faults according to their urgency. A traffic light system is used here:
Green light: Your car is in good condition and no further action is required.
Yellow light: Action is required because there are errors that should be corrected. A more accurate diagnosis is recommended.
Red light: Your car has serious problems and needs immediate attention and repairs.
This simple traffic light system allows you to quickly and easily assess the health of your Audi A3 and act accordingly. The Carly app and the Carly OBD scanner thus provide you with a powerful vehicle diagnostic tool that will help you keep your vehicle at peak performance and detect potential problems early.
Personalization and coding of the Audi A3
Personalizing your Audi A3 doesn't have to be complicated. It's basically about configuring a number of your vehicle's features according to your personal preferences. You have the ability to change a variety of settings for different aspects of your car, including: Cornering lights, turn signals, brake lights, convenience features, park assist (PDC), entry assist, power windows, power tailgate, welcome lights, automatic climate control, engine start/stop, and more. There are hundreds of customization options.
The cost of such specific adjustments in a workshop could range from 30 to 50 euros for each individual aspect. But with the Carly app and the Carly OBD scanner, you have the ability to make countless adjustments, try out different settings, and switch at will. This way, you can perfectly customize your Audi A3 to your personal needs and preferences without paying high workshop fees every time.
Carly Audi A3 used car check – your reliable partner
The Carly used car inspection is a feature you won't find with any other provider! If you're looking to buy a used car, such as an Audi A3, it can often be difficult to find a reliable deal. Unfortunately, even the most attractive vehicles can have falsified mileage. In fact, up to one third of all used vehicles are affected by such manipulations.
The Carly Used Car Inspection is a unique feature that checks all relevant control units of your vehicle for signs of mileage tampering. It will then prepare a detailed report that will tell you if the vehicle is indeed as trustworthy as it seems. So with the Audi A3 diagnostic tool and Carly app, you can not only make sure the seller is honest, but also potentially save thousands of dollars by avoiding buying a tampered vehicle!
Audi A3 service interval adjustment
There are some tasks that car enthusiasts can do on their own, such as an oil change (see the following section for more tips). After such an oil change, it is necessary to update the vehicle control system and reset the service interval so that the system recognizes that a fresh oil change has taken place and no longer issues warning messages. The Carly app makes this possible in a simple way. In addition, Carly can help you register a new battery or perform other maintenance yourself, saving you further expense.
A short excursion: Changing the oil yourself
Oil changes should be performed between 15,000 and 60,000 kilometers, depending on the vehicle and driving style. When changing the oil by yourself, you should pay attention to some points in advance. Above all, pay attention to the quality of the oil and make sure it meets the manufacturer's specifications. Ideally, you'll have a way to lift your car and have a suitable catch basin for the used oil to prevent spills and environmental contamination. It's best to do this work in a well-equipped home workshop. Also keep in mind that the dealer you buy the new oil from is required to take back your used oil free of charge. Otherwise, you can drop it off at a recycling center. Never dispose of used oil down the drain or throw it in the normal household waste.
Retrieve real-time vehicle data of the Audi A3
Do you want to track important parameters like fuel consumption, exact speed, oil temperature or other values in real time while driving? The Carly app offers a live monitoring feature that lets you do just that. Just select the desired parameter and keep an eye on it.
In addition to the functions already mentioned, Carly offers a wealth of other options. These include emission tests, resetting the automatic transmission control unit, the digital garage (where you can save all the data you have collected and share it as a PDF or by e-mail), checking the diesel particulate filter and much more.
Try the free Carly Lite version in advance and discover what options are available for your car model, like the Audi A3.
Is it time to bid adieu to the workshop?
Does this mean we can say goodbye to workshop visits for good? Unfortunately, this is not the case. While you can use Carly to reduce the number of times you visit the repair shop and the associated costs, it's not possible to eliminate them completely. No app can do that. There will always be minor and major repairs that need to be done in a professional workshop, as well as complex problems that only a trained professional can identify and fix. Still, Carly allows you to perform minor diagnostics, coding, and service reset tasks yourself, saving you valuable time and money.
Summary: The advantages of the Carly App for your Audi A3
When it comes to optimizing your Audi A3, there's one app you should definitely get to know: the Carly app. With its extensive features, it not only offers increased driving comfort, but also helps you save money. Here are some of the benefits that the Carly app offers for your Audi A3:
Read error codes: With the Carly app, you can read and understand both standard and manufacturer-specific fault codes. This gives you detailed information about potential problems and allows you to address them in a timely manner.
Maintenance: Forget time-consuming workshop visits for simple maintenance work. The Carly app allows you to perform basic tasks like resetting service intervals yourself. This saves you time and money.
Real-time vehicle data: With the real-time feature of the Carly app, you can monitor vehicle parameters such as fuel consumption, driving speed and oil temperature. This allows you to adjust your driving style and optimize fuel consumption.
Vehicle coding: With the Carly app, you can customize various functions of your Audi A3 to your personal preferences. Whether it's lighting, comfort functions or driver assistance systems, you're in control.
Used Car Check: The Carly app has a unique feature that allows you to detect tampering with the mileage of a used car. This helps you avoid fraudulent sellers and make an informed buying decision.
Extensive additional functions: In addition to the aforementioned benefits, the Carly app also offers many other functions such as exhaust emission testing, automatic transmission reset and diesel particulate filter checking.
The Carly app is a worthwhile investment for any Audi A3 owner who wants to save time and money without sacrificing comfort and safety. Use the free Carly Lite version to discover the possibilities available to you with your Audi A3.