learn? Want to cut costs by doing your own vehicle diagnostics and even customizing some of your car's features? Don't worry – flashing warning lights do not always require a visit to the workshop. Instead, you can purchase a BMW E92 diagnostic device and do it yourself. In this article, we will help you decide on the right diagnostic tool for your BMW E92 and provide additional information about this type of vehicle.
The BMW E92 represents the second generation of BMW's 1 Series and was produced between 2011 and 2019. It impresses with its sporty exterior, outstanding performance and high level of ride comfort. The E92 models are available with a choice of gasoline and diesel engines that incorporate advanced technologies such as TwinPower Turbo and EfficientDynamics.
How to find the right BMW E92 diagnostic device for your car? There exists a wide range of devices suitable for your BMW E92, so prices may vary. You have the option of purchasing simple scanners that read error codes for as little as 30 euros, or you can opt for professional devices with comprehensive functions for several thousand euros. A recommendable and inexpensive alternative is the Carly app and the Carly scanner. The Carly app is available for an annual price of between €21 and €80, while the Carly Universal OBD scanner costs a one-off €59.90.
In this article, we would like to provide you with in-depth insights and help you consider the crucial criteria when choosing a diagnostic device for your BMW E92.
Advice and recommendations on diagnostic tools for your BMW E92
Performing a vehicle diagnosis on your BMW E92 requires the right diagnostic tool. You have several options to choose from, each of which has its own advantages and disadvantages. To help you decide, we've summarized the options and made a recommendation.
Separate diagnostic equipment:
Advantage: good for basic diagnostic tasks
Disadvantage: professional devices are expensive and less mobile; inexpensive devices have limited features and small displays
Laptop software:
Advantage: extensive diagnostic functions and large screen for data display
Disadvantage: unwieldy, since laptop and adapter cable must be carried along; paid updates possible
Smartphone applications:
Advantage: convenient, easy to use and offer a wealth of features; regular free updates.
Disadvantage: possibly less functionality compared to professional laptop software
In our comparison, the smartphone app, especially Carly OBD Scanner, turned out to be the best option. The Carly OBD scanner was developed specifically for BMW models such as the E92 and enables individual vehicle coding and data recording in addition to comprehensive diagnostic functions.
The BMW E92 is a sought-after 1 Series model that scores points for its sporty design and wide range of engine options. To get the most out of your E92 and keep track of your vehicle's condition, we recommend using the Carly app and the Carly OBD scanner for convenient and efficient vehicle diagnostics.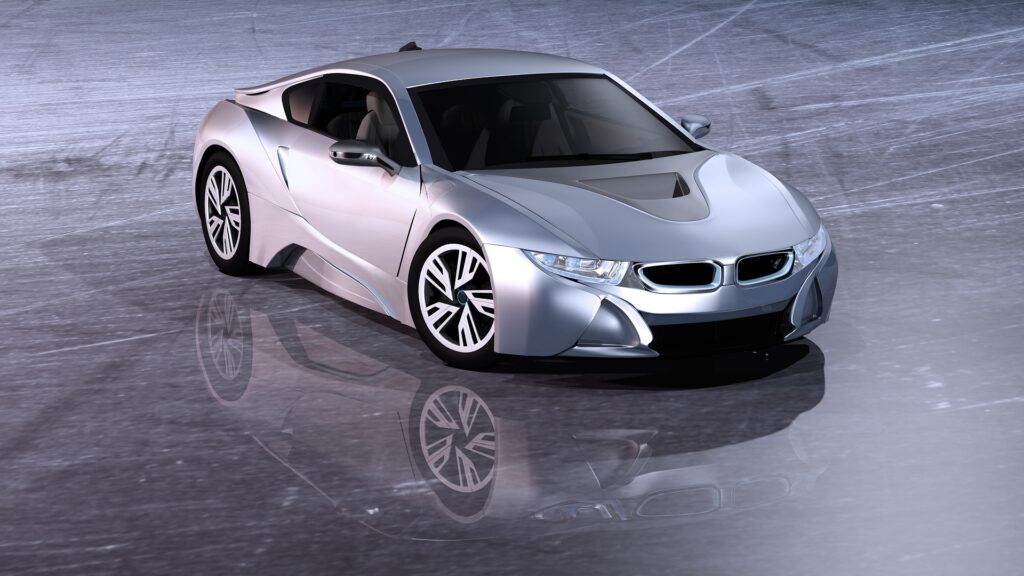 BMW E92 diagnosis: everything you need to know.
Modern cars like the BMW E92 have numerous electronic components that ensure optimal functioning of the various vehicle systems. To ensure that everything runs smoothly, it is important to identify possible malfunctions at an early stage. For this purpose, various diagnostic solutions are available to help you identify and fix problems.
Error codes generated by the on-board control units play an essential role in vehicle diagnostics. Depending on the device, these codes can either be internationally standardized or manufacturer-specific. While simple diagnostic tools can usually only read standard codes, more advanced solutions such as the Carly app also allow analysis of manufacturer-specific codes.
Trouble codes, also known as Diagnostic Trouble Codes (DTC), consist of a combination of letters and numbers that tell you about the affected system, the trouble code type, and the affected area. Depending on the diagnostic tool used, you will either receive only the code itself or additionally a detailed description of the problem as well as recommended actions.
In order to access the fault codes and other vehicle data, the OBD2 interface is of central importance. It allows you to connect diagnostic devices or smartphone apps like Carly to your car. When using Carly, you also need an OBD2 adapter like the Carly Universal Scanner, which communicates wirelessly with your smartphone.
The BMW E92, a model from the 1 Series, benefits from regular diagnostics and monitoring of its systems to ensure optimal performance and longevity. With the Carly app and the Carly OBD Scanner, you can keep an eye on your car's condition and take timely action when needed.
BMW E92 and the communication system: insight for technology fans
In modern vehicles such as the BMW E92, the internal communication network known as CAN bus plays a crucial role. Through this network, data packets are continuously exchanged between different components in the vehicle. For example, if you make an adjustment with an app like Carly, that change is transmitted to the OBD2 adapter via Bluetooth Low Energy (BLE).
The ELM 27 chip built into the adapter converts this command into a language that your vehicle understands. The data is then sent to the relevant control unit via the CAN bus and processed there. The feedback takes the form of a data packet that is sent back to the OBD2 interface via the CAN bus, translated again and finally sent wirelessly to the app. This entire process takes only a fraction of a second, so the confirmation of the change appears practically immediately after the input.
In the BMW E92, the CAN bus system enables smooth and efficient communication between the various control units and the Carly OBD scanner app. Thanks to this technology, you can easily make adjustments to your vehicle and get detailed information about its condition and performance.
BMW E92 and vehicle diagnostics: what happens?
Vehicle diagnostics is mainly about reading and interpreting fault codes. Simple and inexpensive diagnostic devices, such as an affordable BMW E92 diagnostic scanner, can read these codes and display them in their coded form, but often offer only limited functions. Such devices may also be able to clear error codes, but they usually don't offer much more than that. When using a simple diagnostic device, you will often need to research online to understand the meaning of each code.
Take error code B0115, for example: this code indicates that there is a short circuit in the area of the side airbag lines (controlled by the SRS control unit). Simple diagnostic devices may only display "B0115". A more advanced device, on the other hand, might display "B0115: Short circuit of side airbag services". With the best diagnostic tools, like the Carly OBD scanner, you'll not only get a description of the error, but also information about how urgently the error should be fixed and whether you can address it immediately, solve it later, or even ignore it.
For BMW E92, a powerful diagnostic device like Carly OBD scanner is an excellent choice to get detailed and helpful information about your car's condition. These scanners will not only provide you with useful descriptions of the error codes, but also recommendations on the right way to fix potential problems.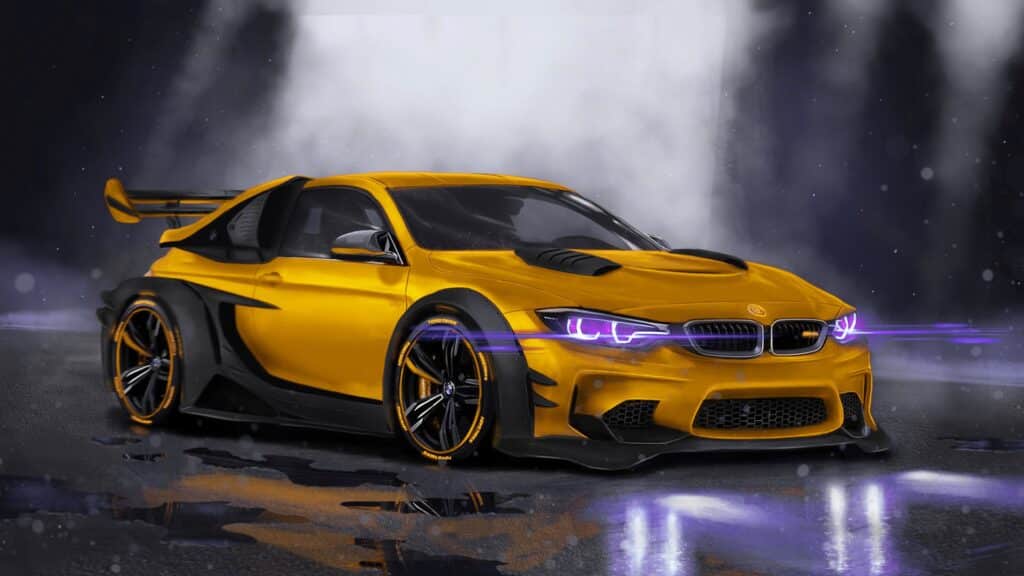 Expenditure on BMW E92 diagnosis
There are two cost factors involved in vehicle diagnostics: the immediate cost of the diagnostics themselves, and the potential savings from identifying and fixing faults early, before they lead to serious problems.
A basic diagnosis in an automotive workshop can cost between 25 and 60 euros, depending on the type of vehicle, manufacturer and workshop. For example, if you have a diagnosis done every three months, paying an average of 40 euros per visit, the annual cost will be about 160 euros. Add to that the time and cost of making the appointment, driving to and picking up the vehicle, and any additional transportation costs while your car is in the shop.
The Carly app is available for your BMW E92 for about 6 euros per month, in addition to the one-time purchase of the Carly Universal OBD scanner for 59.90 euros. A powerful external adapter such as the Carly scanner is essential for all external diagnostics, including the use of BMW E92 diagnostic tools. The price includes the full functionality of the Carly app, which can potentially save you several hundred dollars in direct costs.
The indirect costs saved are difficult to quantify precisely, but they are probably in the range of several hundred to a thousand euros per year. With a diagnostics app like Carly, you can run diagnostics as often as you like – even monthly or more frequently. Thus, by using a reliable BMW E92 diagnostic device, you'll be able to detect and fix minor faults and hidden problems early on, before they worsen and lead to expensive repairs.
The perfect diagnostic device for your BMW E92
In this section, we would like to highlight the benefits of the Carly app and explain why it is the optimal solution for your BMW E92 diagnostic device. The Carly app has many additional features, which we'll get to in a moment, and can be downloaded from the Apple App Store as well as the Google Play Store. The Carly app has been downloaded over a million times. You can start with the free version, which offers you limited, but still impressive features. Here are the main features of the Carly app:
– Compatibility: The Carly app is compatible with iOS and Android devices, making it accessible to a wide range of users.
– Ease of use: The app is easy to use and allows you to quickly and easily diagnose your BMW E92.
– Extensive diagnostic functions: The Carly app offers a wide range of features that go beyond simply reading and clearing fault codes. This includes detailed information on detected errors, instructions for troubleshooting, and prioritization of problems based on their urgency.
– Regular updates: The Carly app is continuously updated and developed to meet current standards and requirements. This way you can make sure that your BMW E92 diagnostic device is always up to date.
– Customer Support: If you have any questions or difficulties, Carly customer support is available to help you use the app and troubleshoot any issues.
The Carly app is an excellent option for your BMW E92 diagnostic device, as it offers a user-friendly, comprehensive and constantly updated solution. With the Carly app, you can regularly monitor the condition of your vehicle and identify and fix potential problems early, before they lead to costly repairs.
Diagnosis and condition assessment of your BMW E92
The Carly app can not only read and interpret standard fault codes, but also manufacturer-specific fault codes developed specifically for BMW and the BMW E92. With the Carly BMW E92 diagnostic device, you get detailed information and explanations about the detected errors, so you are well informed. But that's not all. Carly goes a step further and shows you the condition of your vehicle by rating the faults according to their urgency. A color system is used for this:
Green color: Your car is in good condition and no further action is required.
Yellow color: Action is required because there are errors that should be addressed. A more accurate diagnosis is recommended.
Red color: Your car has serious problems and needs immediate attention and repair.
With this simple color scheme, you can quickly and easily assess the health of your BMW E92 and respond accordingly. The Carly app and the Carly OBD scanner thus provide you with an effective diagnostic tool that helps you keep your vehicle in top condition and detect potential difficulties early on.
Customization and personalization of your BMW E92
Personalization may sound complicated, but it's not. It allows you to set your own preferences for various functions of your BMW E92. You can customize different parameters for a variety of areas, such as cornering lights, turn signals, brake lights, daytime running lights, comfort functions, parking assist (PDC), seat adjustment, power windows, power trunk lid, welcome lights, automatic climate control, start-stop system, and more. There are countless customization options.
In an auto repair shop, such individual adjustments would cost between 30 and 50 euros for each aspect. However, with the Carly app and the Carly OBD scanner, you can make countless adjustments, try out different settings, and switch at will. This way, you can tailor your BMW E92 to your personal needs and desires without having to pay high fees at a repair shop every time.
Carly BMW E92 used car review – your reliable companion
Carly used car inspection offers a feature you won't find with other providers! If you're looking to buy a used car, such as a BMW E92, it's often a challenge to discover a reliable deal. Unfortunately, even the most attractive car can have a fake mileage. The fact is that up to one third of all used cars are affected by speedometer manipulation.
The Carly Used Car Check is a unique feature that examines all of your car's relevant ECUs to identify evidence of speedometer tampering. It then creates a detailed report that shows you if the car is really as trustworthy as it seems. So with the BMW E92 diagnostic tool and the Carly app, you can not only check the honesty of the seller, but also potentially save thousands of dollars by avoiding the purchase of a tampered vehicle!
BMW E92 service interval reset
There are some tasks that car enthusiasts can do themselves, such as an oil change (below you'll find some tips on how to master this task). After the oil has been changed, it is important to update the control units and reset the service interval so that the system knows that the oil has been renewed and no more service indications are displayed. With the Carly app, you can do that easily. Plus, Carly can help you register a new battery or perform other maintenance yourself, saving you additional money.
A short excursus: Changing the oil on your own
The intervals for oil changes vary between 15,000 and 60,000 kilometers. You can change the oil yourself, but you should consider some aspects. First, make sure you are using a high quality oil that meets the manufacturer's requirements. It is beneficial if you can lift your car and have a collection tray ready for the used oil to prevent spillage on the ground and possible environmental pollution. Ideally, you will perform this work in a well-equipped home workshop. Also note that the dealer from whom you buy the new oil is obliged to accept your used oil free of charge. Alternatively, you can drop it off at a designated recycling center. Never pour the used oil down the drain or dispose of it in normal household waste.
Retrieve BMW E92 live vehicle data
Would you like to monitor essential parameters such as fuel consumption, exact speed, oil temperature or other key figures live while driving? The Carly app has a live monitoring feature that lets you do just that. Just choose the parameter you want to track and keep an eye on it.
In addition to the functions already mentioned, Carly offers numerous other options, such as emissions tests, resetting the automatic transmission control, the digital garage (here you can save all the data collected and share it as a PDF or via email), checking the diesel particulate filter and much more.
Try the free Carly Lite version in advance and find out what options are available for your car model, like the BMW E92.
Are we saying goodbye to the workshops?
So does this mean we can leave workshop visits behind us for good? Unfortunately, this is not possible. While it's true that you can use Carly to reduce the number of times you visit the repair shop and the associated costs, it's not feasible to avoid them altogether. No app can do that. There will always be repairs, both minor and major, that need to be done in a shop, as well as complex problems that only a professional can identify. Still, you can handle minor diagnostics, coding and service resets yourself, saving you time and money.
Final overview: The advantages of the Carly App for your BMW E92
Now that you have a comprehensive insight into the possibilities of a diagnostic device for your BMW E92, we would like to recommend the Carly app as the optimal solution. The app offers a wealth of functions that not only increase driving comfort, but also help to save considerable costs. Here are some of the pluses that the Carly app brings to your BMW E92:
Fault diagnosis: With the Carly app, you can identify and interpret both general and manufacturer-specific fault codes. This way, you'll get precise information about the errors detected by the app.
Maintenance: With the Carly app, you can perform simple maintenance tasks yourself, such as resetting service intervals or registering a new battery. This saves you time and money, as you don't have to drive to the workshop for every little service.
Live vehicle data: The Carly app has a live monitoring feature that lets you track vehicle metrics like fuel economy, exact speed, oil temperature, and more in real time. This allows you to optimize your driving style and reduce fuel consumption.
Vehicle coding: With the Carly app, you can adjust numerous settings of your BMW E92 to your personal preferences. You can adjust different parameters in areas such as lighting systems, comfort settings and driving assistance systems.
Used Car Inspection: The Carly app offers a unique feature that helps you detect speedometer tampering on used cars. This protects you from rogue sellers and allows you to make an informed buying decision.
Wide range of additional functions: The Carly app offers numerous other functions such as exhaust gas tests, resetting the automatic transmission control, checking the diesel particulate filter and much more.
The Carly app is a valuable investment for any BMW E92 owner who wants to save time and money without sacrificing convenience and safety. With this versatile app you can improve your driving comfort, minimize costs and gain more control over your vehicle. Try the free Carly Lite version and discover the possibilities open to you with your BMW E92.