An OBD2 scanner is one of the most useful automotive tools that every car owner needs. The best part is you don't need to be an expert to learn how to use an OBD2 scanner like a pro.
Having an OBD2 scanner will give you a lot of freedom from car mechanics and help you save thousands of dollars on repair and maintenance. For instance, with an OBD2 car diagnostic tool you can:
Read and clear diagnostic codes
Customize your car through car coding
Perform repair and maintenance
Conduct test emissions check
Check your car's VIN
Detect odometer fraud
In fact, Carly users who perform regular diagnostic checks, end up saving up to $2,000 per year on repair and maintenance.
Therefore, we will show you how to use an OBD2 scanner so you can get the most out of your car and start saving more.
What is an OBD2 scanner?
An OBD2 scanner is a small pocket-sized device. It consists of a 16-pin connector that reads all of your car's data and lets you access it.
The way an OBD2 scanner works is through your vehicle's OBD interface, which stands for onboard diagnostics. This interface stores all of your car's information about every single ECU.
To access your car's onboard diagnostic interface, you just simply plug an OBD scanner into your car's OBD2 port. Afterward, all the information that the OBD device gathers can be accessed through an OBD phone app on your mobile phone.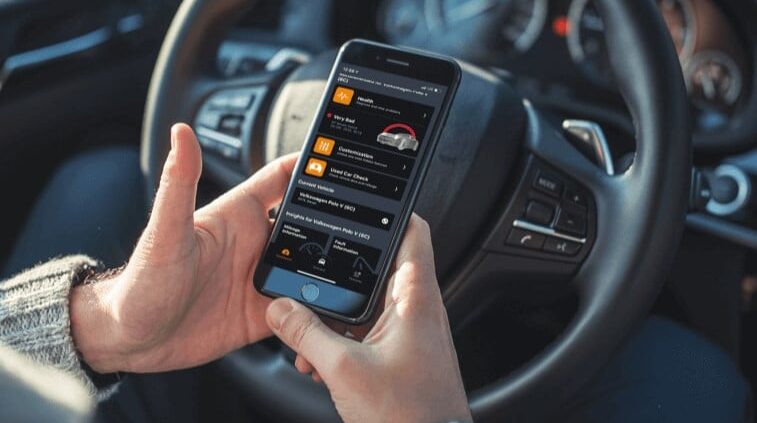 How to choose the right OBD2 scanner?
There are many different types of OBD2 scanners that can range from a simple code reader to a sophisticated car scan tool.
However, the right scanner for you will depend on the type and detail level of data that you want to know about your car.
There are 3 things that will help you determine which is the best scan tool for your car:
Size of the equipment that you want
Range of features offered
Compatibility with your vehicle
1. Size and equipment
Every scan tool for vehicles can range in the complexity of the equipment needed. If you are looking for a small and handy tool, Bluetooth OBD2 scanners are the perfect solution. Since they are wireless scanners, you don't need additional equipment so they are extremely portable.

However, if you prefer a more professional diagnostic tool such as a handheld diagnostic scanner or diagnostic software, they are usually bulkier and might need additional equipment such as a computer.
2. Range of features
There are scanner tools that only provide basic diagnostic features and generic codes. However, there are others that provide more advanced functions that every car fan would love to have.

For example, with a basic scanner or code reader, you can only read out diagnostic codes. You might also be able to do other basic functions such as deleting trouble codes (ex. check engine light). However, other scanners offer many more features such as professional vehicle insights, car coding, real-time parameters, and more.
3. Compatibility
Regardless of the scan tool that you decide to use, some might not be compatible with your car brand and model. Additionally, if you are using a Bluetooth OBD-II scanner, which comes with a mobile app, you must ensure that the app is compatible with your phone's operating system (Android or iOS).
How to use a Bluetooth OBD2 scanner – 3 steps
Bluetooth OBD2 scanners are the most convenient scan tools since they are portable, are extremely easy to use, and provide highly valuable information. Since they are wireless, they don't need a connection cable or additional diagnostic equipment.
Therefore, besides the wireless scanner, all you need is your phone.
Through the scanner's mobile app you will be able to see your car's information on your smartphone whenever you want.
Here are 3 simple steps to follow when using your Carly Bluetooth OBD2 scanner for the first time.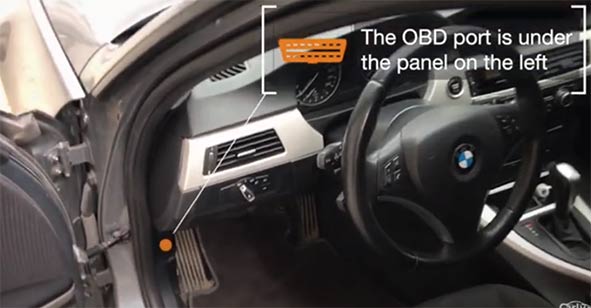 Plug the Carly OBD2 scanner into your car's OBD port

Your car's OBD-II port is usually found underneath the steering wheel or to the left of the gas pedal. This port is a small plug and it helps connect the adapter to all of your car's ECUs.

You can find an OBD2 diagnostic port in most cars manufactured after 2001. If you cannot find it, you can go here or check on your car's instruction manual.

Turn on your car's engine

After turning on your car's engine, the OBD2 scanner will start receiving information from all vehicle systems and components.


Turn on your phone's Bluetooth and open the OBD2 scanner's mobile app



Make sure you have downloaded the mobile app that must be used with the OBD2 scanner. In this case, if you are using the Carly Universal Adapter, you can download the Carly app on both Android and iOS devices.

Afterward, open the Carly app and click on "connect". This will establish a connection between the Carly Scanner and your phone via Bluetooth.
Once the connection is established, you officially can start having more control over your car! A great way to start is finding out more about your car's health and reading trouble codes such as the check engine light. Below we will show you everything you can do in your car.
What can you do with an OBD2 scanner?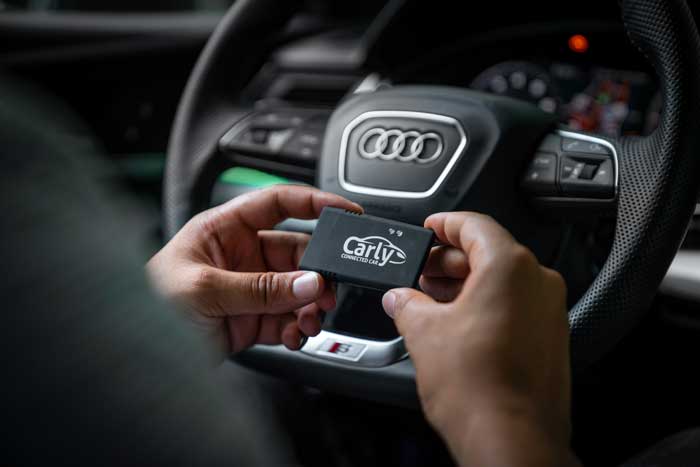 Depending on the OBD2 scanner that you purchase, you will have different features available. Below, we will show you all the features that you can use on your car with the Carly Scanner.
OBD and Manufacturer Diagnostics: Reading and clearing error codes
With the diagnostics feature, you can read and clear OBD basic codes which refer to all error codes related to your car's engine only. For example, you can monitor engine codes such as the check engine light.
Additionally, you can also read out manufacturer-specific codes (also called diagnostic trouble code). Manufacturer-specific codes are errors related to all other systems such as the ABS, airbags, brakes, etc.
When conducting a diagnostic check you will be able to see:
all active codes on your vehicle (such as the warning light)
the severity level of the error codes
the code definition to understand what they stand for.
the overall health state of your car (determined by the number of issues present and their severity level)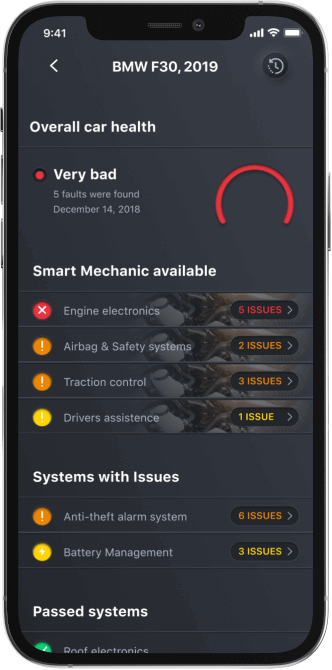 Furthermore, with the Smart Mechanic feature, you will be able to access information that professional mechanics have access to. For example, you can see a professional code description, get repair tips, and see predictive analytics about each error code. This is a great feature to help you understand more about fault codes and fix them on your own.
Coding: Customize your car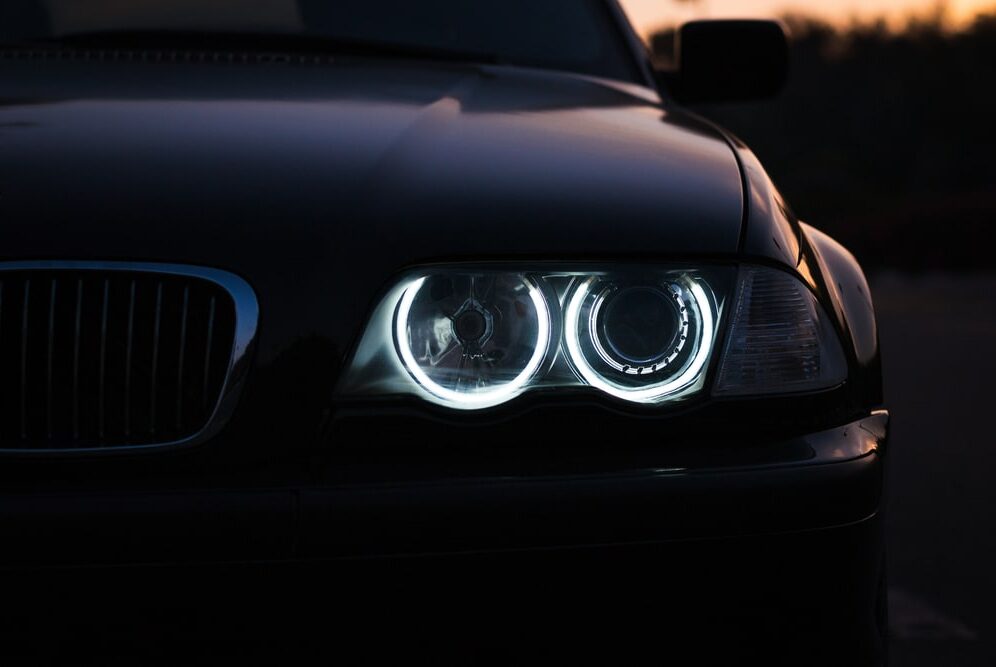 Another feature that all car fans love is the coding! This will let you activate or deactivate default features in your car that are predetermined by the vehicle manufacturer.
Coding your car is extremely easy with Carly's intuitive user interface. On the Carly App, you will be able to see a list of all the coding options for your car.
In just one tap, you can unlock a new functionality of your vehicle. However, if you would like to reverse the change you can easily restore it to the original settings.
These are some of the most popular car codings:
Deactivate the automatic start/stop system
Customize the welcome and headlights
Automatically lock doors after reaching a certain speed
Move your car's windows up or down with the car key
Live parameters: Read out real-time data
Moreover, if you want to know more about your car's current state you can track real-time parameters! For example, you can see temperature and pressure values, or check the turbo boost pressure.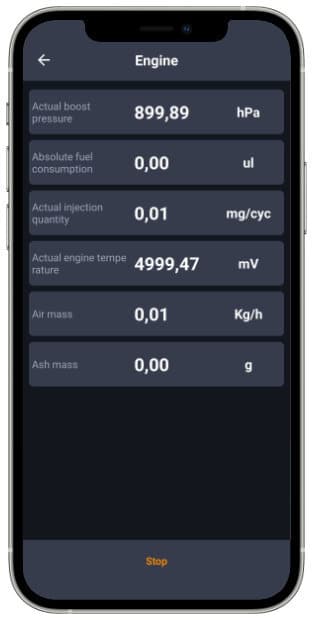 This can be particularly useful when fault codes, such as the check engine light, turn on and you want to know more about your car's engine parameters.
Used Car Check: detect mileage fraud
The Used Car feature is extremely useful if you are looking to purchase or sell a used car. If you are a buyer, you can make sure that the car you're interested in has not been illegally manipulated and that it is not stolen.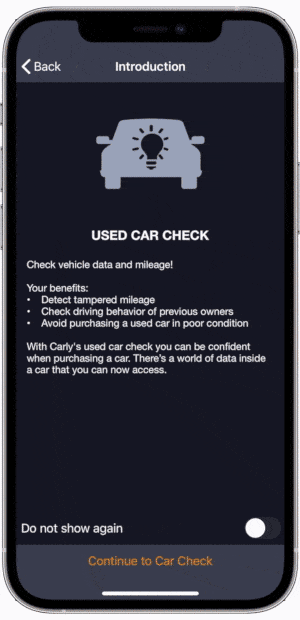 If you'd like to check if your car has been illegally manipulated, Carly will give you an accurate mileage report. You can then see if the car's real mileage differs from the mileage displayed on its speedometer. If it does, then you can be certain that the odometer has been manipulated and can avoid purchasing that car.
DIY Maintenance: guides to perform easy maintenance
Many times we get charged for basic maintenances and automotive repairs that we can easily do on our own instead.
The car maintenance feature will give you clear guides to follow for conducting your own basic maintenance. Therefore, you no longer have to fully rely on your mechanic and can save more money.
Emissions test: ensure to pass your emissions test
Before taking your official emissions test you can perform your own test on the Carly App to ensure that you will pass it. The Carly App will scan all of your car's emissions control systems. Afterward, it will give you an overview of the emission controls that must be repaired. Thus, you will know what needs to be fixed on your car to get it in shape before the official test.
Digital Garage: access your car's diagnostic reports
Having a history of your car's diagnostics checks is extremely useful for your car mechanic.
Additionally, it can also be an extremely valuable way to ensure that your mechanic hasn't done further damage to your car. All you have to do is run a diagnostics check before and after taking your car to the mechanic's repair shop. Afterward, if there is a new problem present in your car you can prove that it wasn't there before taking your car to the mechanic.
Learn how to use an OBD2 Scanner and become a pro!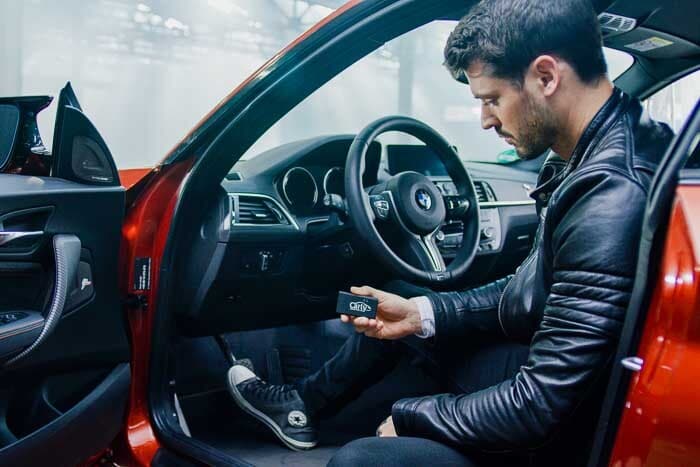 After following the steps above you will know how to use an OBD2 scanner and get the most out of your car. With your own Carly Scanner, you no longer need to fully rely on a car mechanic.
Additionally, you can get the advanced functions that an expensive scanner or sophisticated car scan tool offers. So instead of paying over $3,000 for a professional scanner tool, you can get the Carly Scanner for around $130.
Moreover, Carly's positive reviews have established it as one of the best automotive diagnostic scanners. So you can have the confidence that you are getting a great solution that will pay itself in the first use.
Having your own diagnostic scan tool is the best way to get much more control over your car. So, are you ready to start using your own OBD-II scanner?