Audi A6 diagnostic scanners are becoming more and more popular. The choice is constantly growing and there are countless manufacturers who claim to have the latest and most innovative solution. With so many options, it can quickly become overwhelming, but don't worry, we're here to help you find the perfect diagnostic tool for your Audi A6 C6.
Have you ever wondered which diagnostic scanner is the right one for your Audi A6 C6 ? The answer is clear and simple: The Carly App and the associated adapter are the ideal combination. Carly offers many features tailored specifically for Audi, allowing you to easily and effectively diagnose your A6 C6. You can purchase the Carly adapter for €59.90 on the Carly website. The app is available in both the App Store and the Play Store and costs between €21 and €80 per year, depending on the subscription.
We know that this is what many diagnostic scanner manufacturers claim, so in this article we want to provide you with all the information you need to make an informed decision for yourself. We'll take a more in-depth look at the features of the Carly app, why Carly is so useful specifically for your Audi A6 C6, and the costs involved.
Now let's go directly to the main points: Diagnostic scanners and their compatibility with your Audi A6 C6. And if you read to the end, we have an insider tip for you that will definitely save you money.
The history of Audi and the creation of the Audi A6 C6
Audi, one of the most famous and respected automotive brands in the world, has a long and interesting history. The company was founded in 1910 by August Horch after he parted ways with his first company, Horch & Cie. The name "Audi" is the Latin translation of "Horch", which means "to hear" in German.
Over the years, Audi went through several mergers and acquisitions, including the famous merger of four companies in 1932 that led to the creation of the famous Audi logo with the four rings. These four rings represent the original four founding companies: Audi, DKW, Horch and Wanderer.
After World War II and the resumption of production, Audi began to consolidate its position as a leading manufacturer of high-quality and technologically advanced vehicles. The breakthrough came in the 1960s with the introduction of the Audi Quattro, which popularized all-wheel drive in passenger cars.
The introduction of the Audi A6 in 1994 marked another important milestone in Audi's history. The A6, originally conceived as the successor to the Audi 100, quickly became one of the brand's most popular and successful models.
The fourth generation A6, known as the Audi A6 C6, was introduced in 2004 and remains a very popular model today. The A6 C6 is distinguished by its elegant design, high-quality interior and outstanding performance. It offered a variety of engine options, including gasoline, diesel and even hybrid versions, and featured Audi's famous Quattro all-wheel drive system.
The popularity of the Audi A6 C6 is due to a combination of performance, comfort and reliability. The vehicle offers first-class driving dynamics and at the same time is very comfortable for long journeys. In addition, the quality and reliability of Audi vehicles is highly valued, which helps to maintain the A6 C6's resale value.
The Audi A6 C6 is therefore a perfect example of the consistent further development and commitment to quality that have characterized Audi since its founding. With its combination of performance, comfort and reliability, it has set the bar high for the luxury class and remains a sought-after vehicle on the used car market.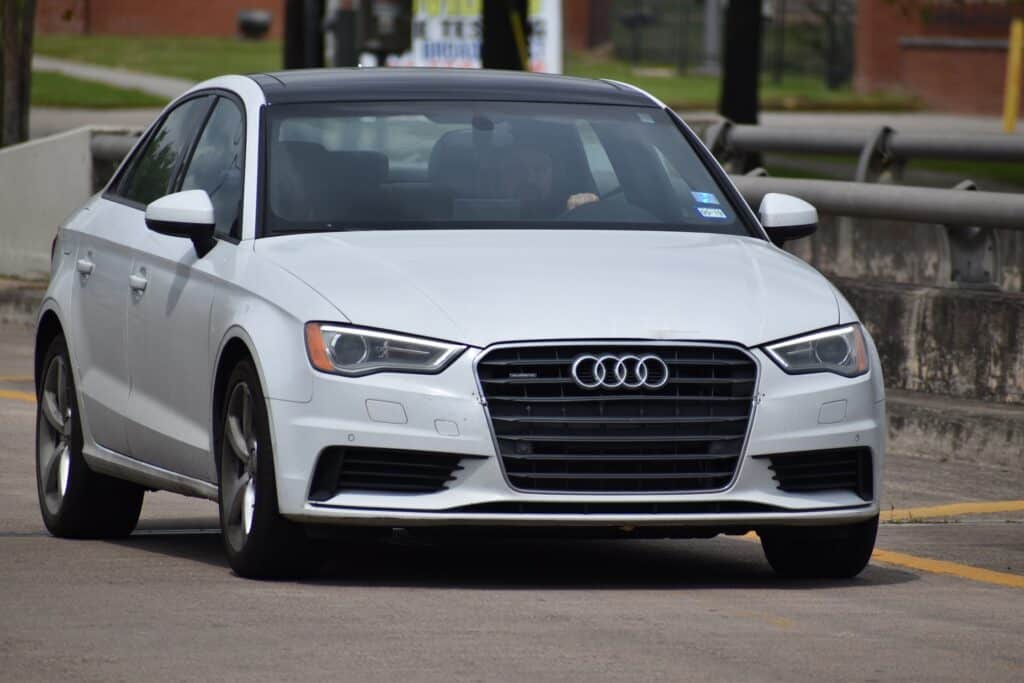 The Carly OBD scanner for the Audi A6: application and practical examples
Carly OBD scanner is an incredibly useful tool for every Audi A6 owner. With this device, you can get diagnostic information directly from your car, detect problems before they lead to serious repairs, and even personalize some of your car's features.
Fault diagnosis: Carly OBD scanner can read and decode most fault codes stored in the vehicle. For example, if your Audi A6's check engine light comes on, the scanner can read the error code P0300, which indicates a problem with a cylinder fire. With such information, you can better understand the problem and, if necessary, fix it yourself or go to the workshop better prepared.
Service Reset: After you have performed an oil change or maintenance, you can use the Carly OBD scanner to reset the service interval indicator. This is especially useful if you do the maintenance work yourself and don't want to buy expensive equipment that is usually only available in garages.
Battery Registration: When you replace the battery of your Audi A6, you must inform the vehicle so that it can manage the battery properly. With Carly OBD scanner, you can register a new battery and make sure your vehicle is running optimally.
Coding: Carly OBD scanner allows you to personalize some functions of your Audi A6. For example, you could activate automatic locking when the vehicle exceeds a certain speed, or adjust the running time of the daytime running lights.
Carly OBD scanner is a versatile and useful tool that allows any Audi A6 owner to better understand and maintain their vehicle. Whether you're an avid do-it-yourselfer or just want to know what's going on in your car, the Carly OBD scanner gives you the information and features you need.
What is a diagnostic device for the Audi A6?

An OBD scanner, such as the Carly Diagnostic Adapter, is a device designed to communicate with a vehicle's on-board diagnostic (OBD) system. OBD systems are installed in almost all cars manufactured after 1996 and they provide important information about the status of various vehicle systems.
The Carly OBD scanner is a specially designed adapter that plugs into the OBD-II port of your A6 Audi. This connector is usually located near the steering wheel, under the dashboard. Once connected, the adapter can communicate via Bluetooth with an associated app on your smartphone.
The use of the Carly OBD scanner is very simple:
Plug the Carly adapter into the OBD-II port of your Audi A6.
Open the Carly app on your smartphone and establish a Bluetooth connection to the adapter.
Once connected, you can access a variety of features. You can perform vehicle diagnostics, read and clear fault codes, perform service resets, register the battery and even personalize some of your car's settings.
An example: Imagine that the engine control light of your Audi A6 lights up. Instead of immediately driving to the nearest repair shop, you can use the Carly OBD scanner to find out the exact error code. For example, the scanner could display the code P0171, indicating that the fuel mixture is too thin. With this information, you can make an informed decision about next steps.
Carly OBD scanner is a powerful tool that allows every Audi A6 owner to have more control over their vehicle's maintenance and diagnostics. It's a must-have for anyone who wants to better understand their car and proactively address potential problems.
How to find the right diagnostic device for your Audi A6 C6
If you're looking for a diagnostic device for your Audi A6 C6 , you'll quickly discover that the selection is large and the price range is wide. The cost can range from less than €100 to several thousand euros. But don't worry, often a device from the lower price segment is enough to meet your needs. To make sure you choose the right diagnostic device and save money, time and effort in the process, you should think about what you expect from the device beforehand. The basic functions are similar for most devices, but there are differences in the areas of additional features, user interface and vehicle compatibility. Let's take a closer look at these aspects.
The user interface is the heart of the diagnostic device. Some devices are simple to use, while others have a more complex design. You probably prefer an intuitive, easy-to-understand interface. Nevertheless, you should read the operating instructions of a diagnostic device carefully to avoid damage to the vehicle. A well-designed user interface helps you keep track of the error code analysis. After you have familiarized yourself with the user manual, you can get acquainted with the main functions of the device.
Additional functions can make the difference between diagnostic devices. Some enable advanced diagnostics, live data streaming, or even coding options. Others may reset maintenance intervals or provide additional useful features. Consider what features are important to you in your Audi A6 C6 before making a decision.
Compatibility with different vehicle brands is also an important factor. Some diagnostic tools are universal and work with many different brands, while others are designed specifically for a particular brand. For your Audi A6 C6 , it is advisable to choose a diagnostic device that is either specifically designed for Audi or at least has a high compatibility with this brand.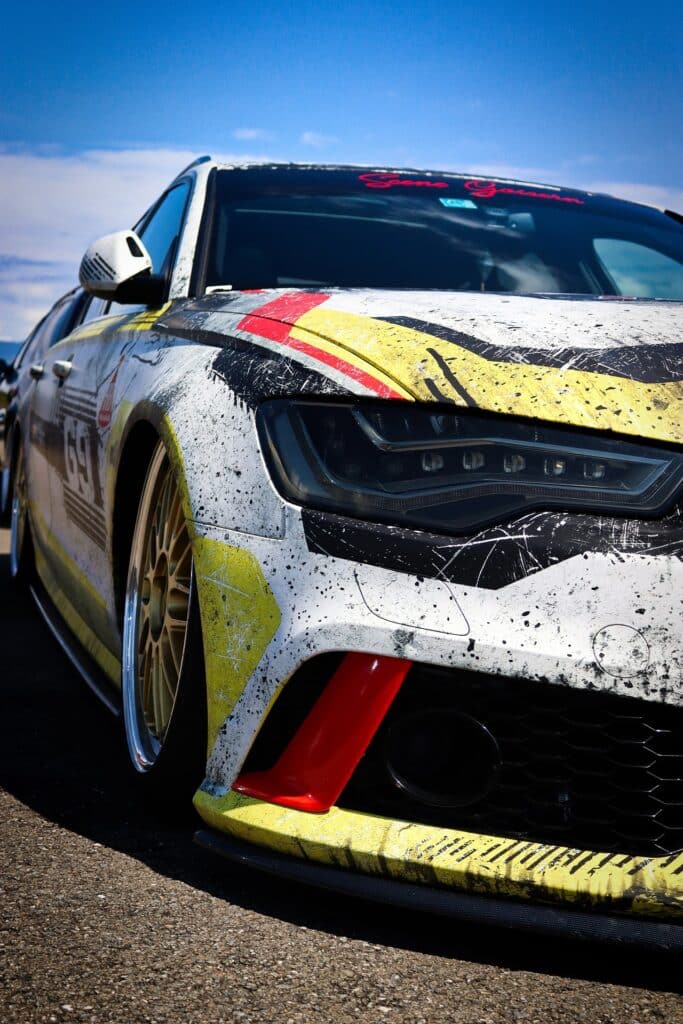 The diagnostic options for your Audi A6 C6: External diagnostic device or software solution?
When it comes to diagnosing your Audi A6 C6, you have two basic options: You can either use an external diagnostic device or use a software solution on your laptop or smartphone. In this section, we highlight the differences and advantages of both methods.
A standalone OBD-2 diagnostic device is connected to the OBD port of your Audi A6 C6 via a cable. These cables are available online at reasonable prices. The potential disadvantage of an external diagnostic device is that the functions may be limited and may not receive updates. Nevertheless, if a diagnostic device offers all the functions you need, it can be a suitable choice for you.
The alternative is to use diagnostic software on your laptop or smartphone. Here you connect your device via an adapter to the vehicle and start the software. Make sure that your device's operating system is compatible. The advantage of this method is the ability to benefit from a larger screen and look up error codes directly online. The handling of the software is usually uncomplicated.
Both external diagnostic devices and diagnostic software are available for your Audi A6 C6. If you only need a few functions and prefer a separate device, an external diagnostic device might be a better choice. However, if you're looking for more flexibility and more extensive control options, using diagnostic software on a laptop or smartphone might make more sense.
Support for your Audi A6 C6 with a diagnostic device
With the use of diagnostic software, a number of options are open to you for your Audi A6 C6. The software enables thorough fault detection by analyzing data from the various ECUs and helps you troubleshoot potential problems. Understanding the most important fault codes can even help reduce workshop costs and save money in the long run.
Another option is to use an OBD-2 app like Carly. You simply connect the Carly adapter to the OBD-2 port of your Audi A6 C6 and pair your smartphone with the adapter via Bluetooth Low Energy (BLE). The adapter is available for about 59.90 €. In addition, the Carly app can be downloaded from the App Store or Play Store.
The app offers more features than a laptop solution. In addition to reading fault codes and checking the condition of the vehicle, you can also make adjustments to your Audi A6 C6. With Carly, you can even unlock hidden features that the manufacturer has not enabled by default.
The ideal companion when buying an Audi A6 used car
Buying a used car can sometimes be a tricky business. There is always the risk that the vehicle has hidden defects or even the mileage has been manipulated. This is where the Carly OBD scanner comes into play as the ideal companion for the used car check.
Carly is an OBD scanner capable of performing a comprehensive diagnosis of the vehicle. With this device you can not only read and clear fault codes, but also read a variety of other data from the vehicle. The device can provide detailed information on the engine, transmission, brakes, airbags and many other systems.
One of the most notable features of Carly is the used car check function. This function scans all control units of the vehicle and compares the data with each other. If there are discrepancies, for example between the mileage displayed on the speedometer and the data in the control units, Carly warns of possible speedometer manipulation. This feature can help you avoid fraud and buy a safe and reliable vehicle.
Carly's "Digital Garage" is another notable feature. In the digital garage you can store and manage all the vehicles you have scanned with Carly. You can access the diagnostic history of any vehicle at any time to identify trends or recurring issues. In addition, the digital garage offers the ability to create and track maintenance schedules, which can help keep your vehicle in top condition. It is a kind of digital service booklet that helps you keep track and manage your vehicle effectively.
Which diagnostic device is best suited for your Audi A6?
Are you looking for the optimal diagnostic device for your Audi A6 C6? Then we have the perfect solution for you – Carly. If you have searched unsuccessfully for a suitable device so far, or if you have landed directly here, then rejoice. With Carly, you've not only saved time and effort, but also found the perfect diagnostic tool.
Carly is specifically designed for a wide range of vehicle models, including Audi, making it the ideal choice for your Audi A6 C6. But even if you own multiple vehicles of different brands, Carly can be a great all-around solution. Visit the Carly website to learn more and view the extensive list of supported models.
We're sure that as you browse the site, you'll find something that will excite you. You may discover a feature you've always wanted to try, or you may come across possibilities you never knew about before. In any case, we hope you have fun exploring and trying it out.
With the Carly OBD scanner, your Audi A6 C6 will enjoy a number of benefits:
Compatibility: Carly is compatible with a wide range of vehicle models, including Audi.
Usability: The associated smartphone app makes handling child's play.
Customization: With Carly you can unlock hidden features and make adjustments to your vehicle.
Used car check: The app helps you detect manipulated speedometers.
Cost savings: You can avoid unnecessary workshop visits and save money in the long run.
Extensive functions: Carly offers much more than just reading out fault codes.
With Carly you get a diagnostic device that is not only powerful, but also user-friendly and versatile. It is the ultimate vehicle diagnostic and customization tool for your Audi A6 C6.