One of the most popular and practical tools for car maintenance is probably an OBD2 device. And knowing what OBD2 scanners can do can help you get control of your car's health and save money on repairs!
It's happened to all of us at some point — a flashing light on the dashboard starts, putting you on edge! Most of us have no idea if the light signals an expensive problem or is nothing to worry about.
GAIN MORE CONTROL OF YOUR CAR WITH THE CARLY FEATURES
Check the exact pricing of Carly for your car brand!
---
Fast International Shipping with DHL
14 days adaptor return policy
Excellent customer support
Lifetime warranty in the hardware
The average person would probably continue driving even after the light comes on and hopefully go to a trusted mechanic as quickly as possible. But a trip to the mechanic costs time and money, and sometimes there isn't even a real mechanical issue.
Some people will save themselves the trouble of an unnecessary visit by reaching for an OBD2 diagnostic device. Although the market for such devices is booming and the quality is getting better and better, very few car owners are aware of the benefits of owning such a tool. But we're here to give you an overview of these devices.
What can OBD2 scanners do and readout?
First, let's define what an OBD2 scanner is. An OBD2 scanner or OBD2 diagnostic device is, as the name suggests, a device that diagnoses your car. OBD stands for On-Board Diagnostics. The OBD2 device plugs into the OBD2 port of the car, which exists on newer cars (1996 and newer in the US, 2001 and newer in the EU).
Data from the onboard electronics and the control units are collected continuously. Most of this data is not important for our use. However, when analyzing with OBD2 devices, all data is evaluated. So after connecting, the device accesses the control units and reads the data from the on-board electronics. Then, a list of error codes is created, based on any data that are outside the prescribed range.
Now, in order to understand the error codes, you'll probably need the help of a quick internet search, etc. to determine the cause of the problem.
What information can OBD2 scanners read?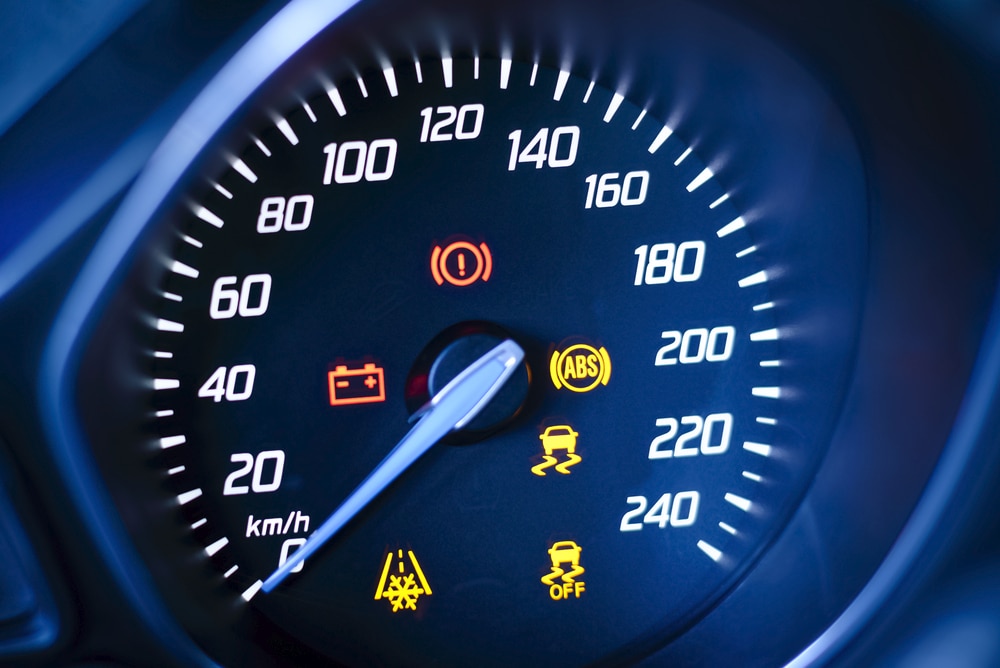 The error codes that are picked up by an OBD2 device have different meanings and therefore different effects on the condition of the car. For example, there can be errors related to airbag function, errors in the sensors, malfunctions in the fuel flap, negative pressure, and much more.
In addition, an OBD2 scanner can potentially also read out general data, such as fuel consumption, the temperature of various fluids, and so on. But most OBD2 scanners only give out error codes. Now the question arises, how to deal with these codes?
What should you do when error codes come up?
The error codes that the scanner shows you can refer to very small errors in the system or they can be ones that have a serious impact on the condition of the car.
Therefore, your course of action can vary greatly. But one thing is clear: first you need to find the source of the error code. In the case of very high-quality, i.e. expensive, diagnostic devices, the meaning of the error is sometimes displayed directly on the diagnostic device. If not, the easiest way to do this is to look for it on the internet or you can use your car manual. However, if you are still not sure or cannot find a clear definition or cause for the problem, it is best to consult a mechanic. They can clarify if you are dealing with a serious problem or not.
What should you do if you know the cause of the problem?
Your course of action should always be based on the severity of the problem. And you should be aware that a more basic OBD2 scanner can only read codes, but cannot clear them.
To actually clear the fault codes, you'll need a more advanced OBD diagnostic device. As with many categories of technical tools, there are many different options, which differ in price and in their performance capabilities.
If you know the cause of the problem and have a suitable device to clear the fault code, you can clear the code without a guilty conscience. However, you should have a bit of prior knowledge or at least have watched a few YouTube videos. You should also consider whether the problem is an essential one or not. If there is an error in the airbag function, the consequences can be fatal in case of an accident.
Remember, if you are not sure about the cause of the problem or if deleting it is too risky for you let the garage do the work. Clearing an error code is not an art, and it is usually cheaper to do at home, but anyone who wants to drive with absolute confidence should leave it in the hands of professionals.
Cost of OBD2 Devices
The cost of an OBD2 diagnostic device depends on many factors. These include the performance of the device, the speed of the analyses, and the effectiveness of the diagnoses, i.e. how accurately a problem can be diagnosed.
Many OBD2 scanners can only check certain systems, and give you basic engine-level error codes. But the more advanced OBD2 scanners can give you insights into other systems of your car. Usually, professional software that offers this level of in-depth data can cost up to $3,000.
The market for OBD2 devices has grown significantly in recent years and the price range is enormous. There are devices for €20 and high-end products for €5,000. The quality and effectiveness of the devices have also changed significantly — for the better.
Still, there are many cheap products out there that you should avoid wasting your money on. Quality diagnostic devices can be purchased for as little as €60. From around €100 you can get high-quality devices with Bluetooth/Wi-Fi function. With this, the device can be connected to a mobile app and you can access your car information from your phone.
Workshop Costs
The very high-quality and professional devices can be found from €300 upwards and offer many useful features. Lastly, workshops usually use high-tech products with a market value of several thousand dollars/euros.
The cost of just a fault read-out at a professional garage is not too high. However, troubleshooting in the workshop is often very expensive.
In the workshop, the mere reading of data from the control units and the on-board electronics costs about €15-30. The benefit of paying a professional is that you can be sure that the mechanics with their equipment can detect any error and know if it needs to be repaired.
Our Recommendation
A fault analysis can easily be done at home with an OBD2 scanner. This can at the very least reveal error codes and give you a general idea of which problems your car could have. So, in the long run, buying such a product for this functionality alone is definitely worth it.
However, if error codes are detected and you are not sure whether you can actually clear them, you should visit a mechanic. Even if you are sure, it's a good idea to have fault analysis carried out in the workshop 1-2 times a year. Their diagnostic equipment is usually even more precise and detects every fault in the onboard electronics and ECUs.
Types of OBD2 Scanners
Essentially, there is a distinction between OBD2 scanners with a physical screen and OBD2 scanners with an app. Both of them have more or less the same functions, but there are advantages and disadvantages to both.
OBD2 Scanners with Screens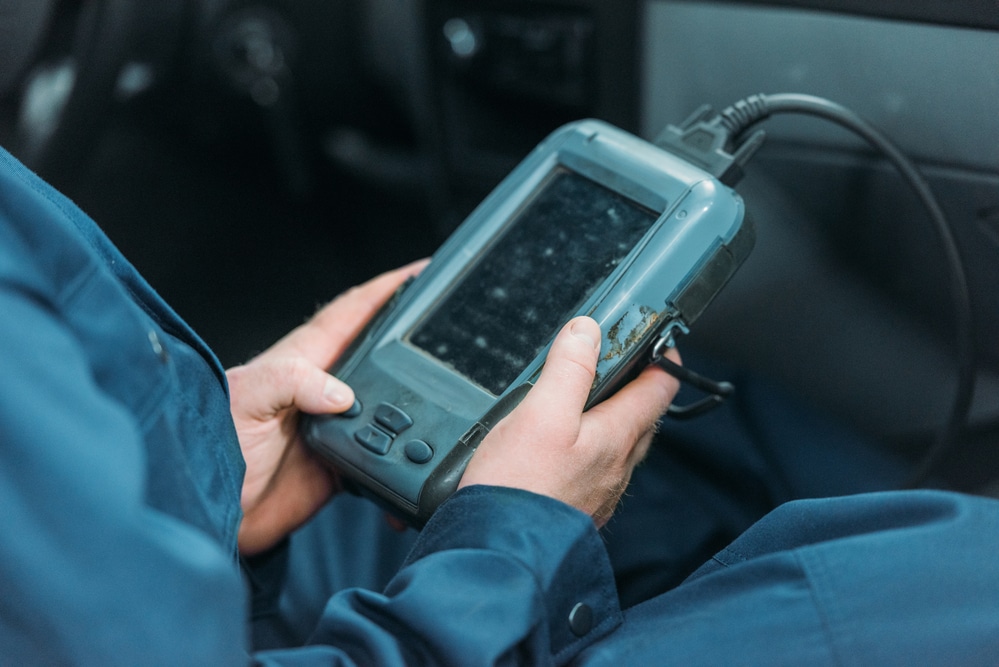 These scanners, also called diagnostic devices, can at least offer the simple function of reading out fault codes. But you often have to find out the source of the problem yourself. Then you can usually use the tool to delete error codes.
The prices here range from super cheap to hundreds of euros, depending on the functionality. Since the device has its own screen, they tend to be a bit clunkier.
OBD2 Scanner with an App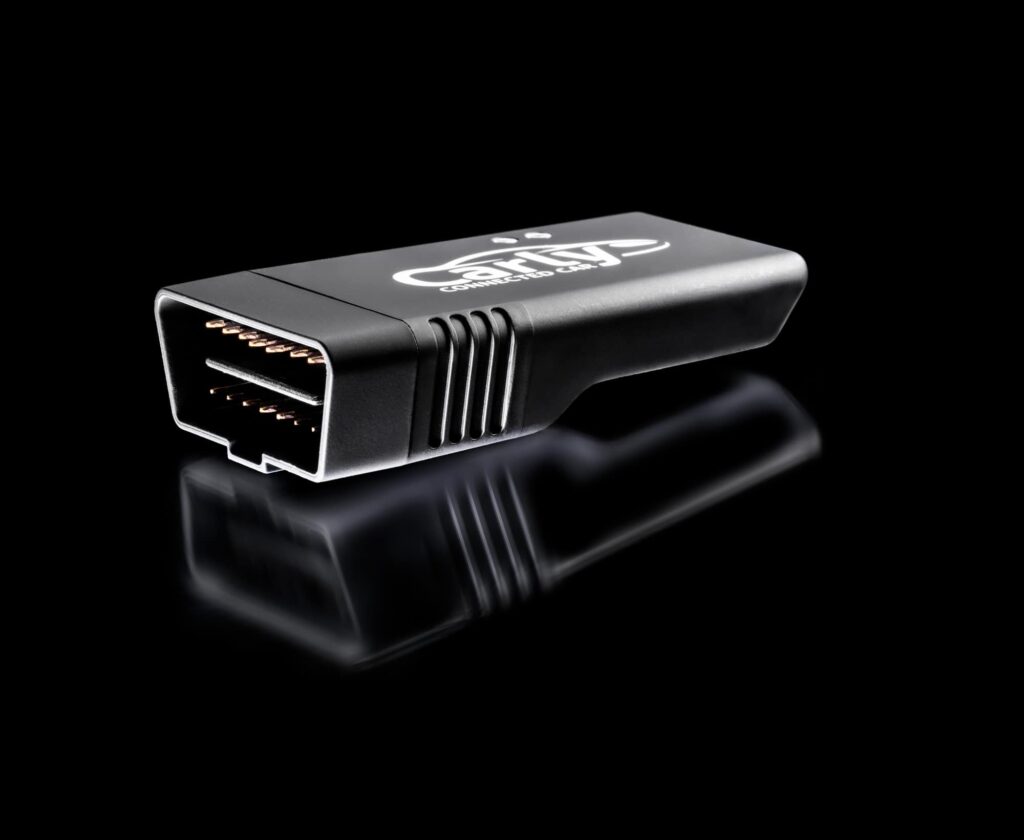 Just like OBD2 scanners with screens, OBD2 adapters with apps can also read error codes and delete them.
The big difference here is that it pairs with software, which is installed either on a tablet, computer, or smartphone and then paired with the car during the fault analysis. The software then also outputs any error codes and in many cases also describes the cause/location of the problem. Deleting error codes is also possible with most software.
Generally speaking, such devices are more expensive, because the adapter must have a Bluetooth/Wi-Fi function and the software must also often be purchased separately.
But these OBD2 devices also bring other advantages. With some of them you can access more features such as reading live parameters and coding your car. This can be especially important for less modern cars where not all vehicle data can be read out via onboard electronics.
There are some package deals available if you are interested in getting a scanner that comes with the software. One example of this is Carly, which we will look at in more detail next.
Carly
While there are many alternatives to the classic OBD2 scanner, Carly is probably the most well-known and efficient one. Carly differs from conventional diagnostic tools in many ways.
Besides offering in-depth diagnostics, Carly also offers other features such as coding to customize your car! Additionally, they have features that can help you learn more about your car and save money such as the DIY maintenance capabilities, used car checks, live parameters, and more!
With Carly, you get a modern product with solid hardware and reliable customer support. In addition, there are numerous YouTube tutorials that show you exactly how to use Carly.
How does Carly work?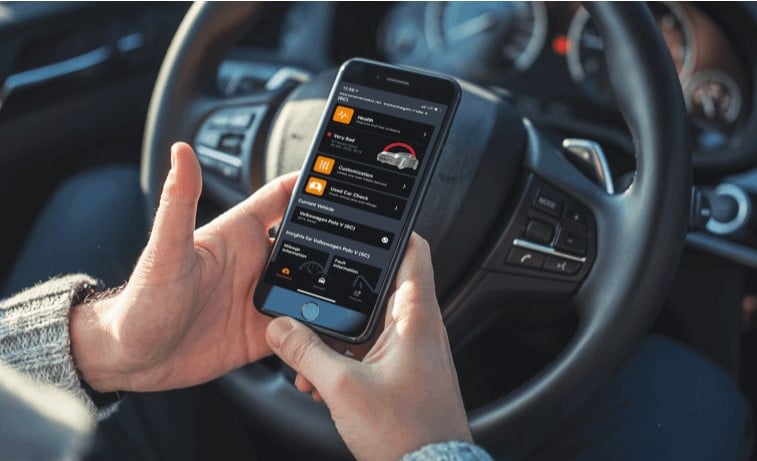 Carly basically works like any other diagnostic tool. It reads fault codes and can also clear them. This requires the Carly scanner, which you pair with their app.
The data is collected and the error codes are displayed in the app and you can then decide how you want to proceed. Carly is a sophisticated tool that will give you more information on the cause of the problem. Then if you want, you can then easily delete these error codes with Carly.
The Carly OBD2 Hardware
First, you need Carly's Universal OBD2 Scanner. To use it, you simply plug it into the OBD2 port of your car and then connect it to the software on your smartphone. The price of the scanner varies depending on your country, but it starts at €59.90.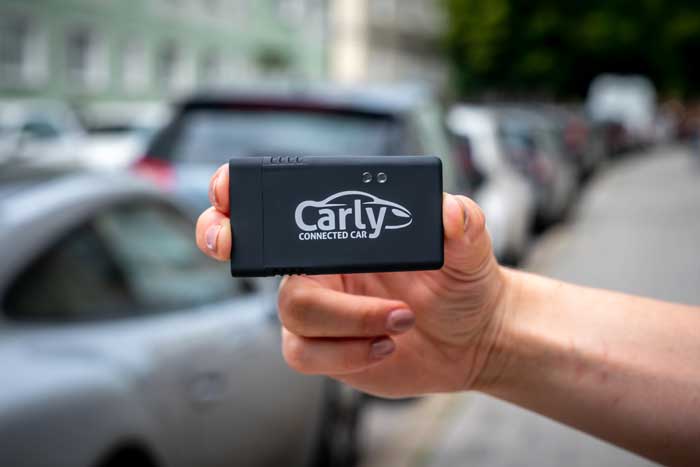 The Carly Software
To be able to use the scanner properly, software is still needed. The free Carly app can be downloaded from the Play Store (Android) or the App Store (iOS). The app is clearly designed and easy to use.
However, if you want to use any advanced functions that are available for your car model, you'll need to get the license. The price of the annual license depends on the car brand.
Individual yearly versions (for one specific car brand, such as BMW) cost between €19.99 – €49.99, the complete yearly package for all brands is available from €73.99.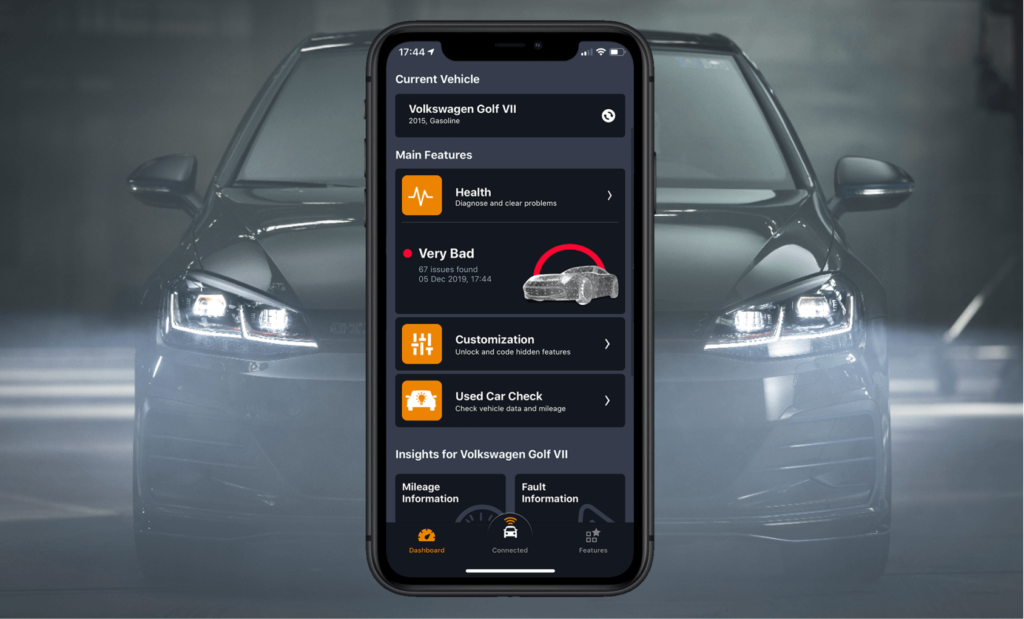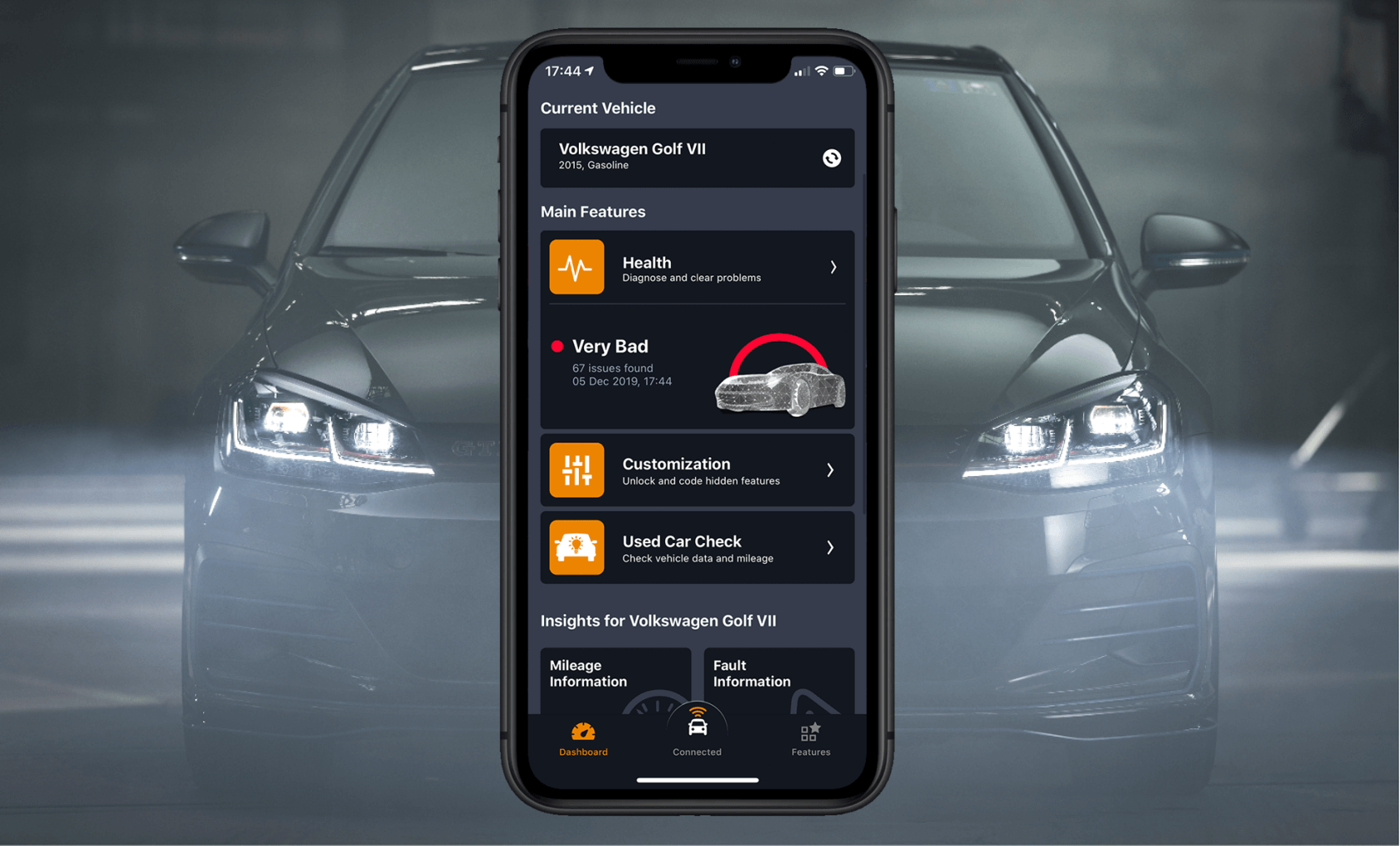 Final Thoughts on Carly
Carly is widely used; you might already have some friends who can tell you about their experience with the product. If you decide to purchase one, check out YouTube for some tutorials. You're also likely to find a discount code there, and who doesn't appreciate that!
Tips for working with OBD2 scanners
Working with OBD2 scanners does not require any expert knowledge, but there are some tips and rules that you should follow to avoid unnecessary mistakes and save money.
Educate yourself! Education is everything; with proper research and knowledge, you are less likely to make any mistakes. Using an OBD2 scanner is not complicated in itself, but you should always understand the basics.

Do not forget the workshop! No matter how much you think you know, the professionals in the workshop usually know more. Clearing fault codes with a personal OBD2 scanner may work fine most of the time, but sometimes you need an expert.

We recommend having a fault analysis done by professionals at least 1 time per year. If you are unsure about clearing codes, you should definitely go to the workshop as well.

Invest wisely! You may find the prices of OBD2 scanners quite expensive; however, if you want to achieve effective results and also avoid complications, it is better to dig a little deeper into your pockets. The market is unfortunately flooded with many cheap products that you're better off avoiding.

Get an overview of the range of OBD2 scanners and then decide which device suits you best. On the internet, you will find numerous advisors and consumer reports that provide this information at no cost.