The world of Audi A6 diagnostic scanners can be confusing at times, with countless brands touting their latest and most advanced products. Amidst this plethora of options, it can be difficult to find the best fit for your Audi A6 C7. But don't worry, we're here to support you and help you choose the perfect diagnostic tool.
Wondering which diagnostic scanner is best for your Audi A6 C7? The answer is simple: The Carly app in combination with the right adapter is exactly what you need. Carly offers numerous features specifically designed for Audi, ensuring efficient and user-friendly diagnostics of your A6 C7. You can get the Carly adapter for 59.90 € directly on the Carly website. The app itself is available in both the App Store and the Play Store and varies in price between €21 and €80 per year, depending on the subscription chosen.
Certainly, there are many diagnostic scanner manufacturers that make similar promises. That's why we want to give you a clear overview of all the relevant information in this article, so you can make an informed decision. We'll explore the Carly app's many features in more detail, explain why Carly is a particularly good fit for your Audi A6 C7, and what costs are associated with using it.
So without further ado, let's get to the main topics: Diagnostic scanners and their compatibility with your Audi A6 C7.
Discover the potential of your Audi A6 with the Carly OBD scanner: a guide and practical use cases
The Carly OBD scanner opens up a world of possibilities for every Audi A6 driver. With it, you have the ability to accurately access vehicle data, identify impending problems early, and customize a range of vehicle settings to your liking.
Fault analysis: Carly OBD scanner has the ability to interpret almost all fault codes stored in the vehicle. Let's say the check engine light in your Audi A6 starts to glow – the scanner might identify the error code P0200, indicating a problem with the fuel injection control. With this information, you can better assess the problem and decide for yourself whether a DIY solution is possible or a professional workshop visit is necessary.
Service Reset: After you have performed an oil change or other maintenance, the Carly OBD scanner allows you to reset the service interval indicator. This is especially helpful if you like to do it yourself and don't want to use professional workshop equipment.
Battery registration: When you change the battery of your Audi A6, it is important to inform the vehicle system about it to ensure optimal battery management. With Carly OBD scanner you have the possibility to register a newly installed battery and ensure the optimal performance of your car.
Personalization: Carly OBD scanner allows you to customize various aspects of your Audi A6. For example, you could activate the automatic locking function once your vehicle reaches a certain speed, or modify the operating time of your daytime running lights.
The Carly OBD scanner is a valuable tool that allows any Audi A6 driver to understand and care for their vehicle more comprehensively. Whether you're a passionate DIYer or just want to know more about what's going on in your vehicle, the Carly OBD scanner will provide you with the information and features you need.
The history of the Audi A6 C7: models, advantages and special features.
Since its introduction in 2011, the Audi A6 C7 has left a significant mark on the automotive world. As the seventh generation of the renowned A6 lineup, the C7 has continued Audi's tradition of delivering technical excellence and stylish design in a package that appeals to both discerning and practical drivers.
The A6 C7 model range offers an impressive selection of variants, from powerful gasoline engines and efficient diesels to plug-in hybrid models. The base models are already amply equipped, but those who like it even more exclusive will find higher performance in the S and RS models, with their powerful engines and sporty design features.
The body variants of the A6 C7 include the classic sedan and the more spacious Avant. Both offer luxurious interiors and state-of-the-art infotainment and safety systems. The Allroad models, on the other hand, combine the elegance of the A6 with increased ground clearance and all-wheel drive to master rough terrain with confidence.
An outstanding feature of the Audi A6 C7 is its state-of-the-art chassis, which provides an impressive balance between comfort and handling. Audi also offers an optional air suspension system that further refines the driving experience and can adapt to different driving conditions.
In terms of technology, the A6 C7 sets standards. Most models feature an advanced infotainment system with touchscreen display that allows seamless integration with smartphones. In addition, the A6 C7 offers a wealth of driver assistance systems, including adaptive cruise control, lane departure warning and 360-degree camera, which enhance driving comfort and safety.
The design of the A6 C7 is unmistakably Audi, with clean lines and a distinctive grille that conveys a dominant road presence. Inside, the A6 C7 offers a refined ambience with high-quality materials and meticulous workmanship that convey a sense of luxury and quality.
In summary, the Audi A6 C7 is an impressive vehicle that offers a wealth of technical innovations, a broad model range and a striking design. With its sophisticated driving experience, superior technology and distinctive style, the A6 C7 continues Audi's tradition of building outstanding cars that excel in everyday driving as well as on the highway.
Prepare yourself for the ultimate car mind with the Carly Diagnostic Adapter for your Audi A6.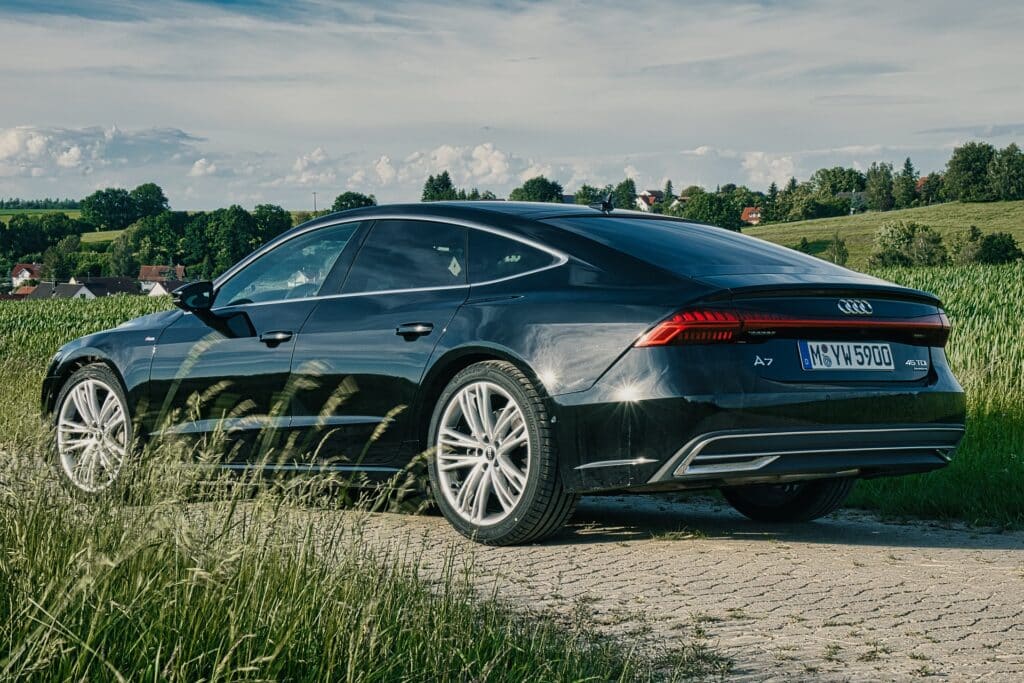 A key component in the care and maintenance of your Audi A6 is the right diagnostic tool. One of the frontrunners in this field is the Carly Diagnostic Adapter, a device capable of retrieving a wide range of information directly from your car's built-in systems.
This gadget is specially designed to interact with your vehicle's on-board diagnostic (OBD) system via its OBD-II port. You can usually find the OBD-II port under the dashboard near the steering wheel. The Carly adapter plugs in there and sends the data to an associated app on your smartphone via Bluetooth.
How does the Carly diagnostic adapter for your Audi A6 work?
Connect the Carly adapter to the OBD-II port of your A6 Audi.
Activate the Carly app on your phone and pair it with the adapter via Bluetooth.
Once connected, you have access to a number of features. This includes vehicle diagnostics, reading and clearing fault codes, service resets, registering a new battery and even personalizing some vehicle settings.
To give you an example: Let's say the check engine light on your A6 comes on. Before you head to the nearest repair shop, you can use the Carly diagnostic adapter to read out the exact fault code. Perhaps it shows the code P0171, which indicates that the fuel mixture is too thin. With this information, you can make an informed decision about next steps.
The Carly Diagnostic Adapter is a valuable tool that allows every Audi A6 owner to take an active role in the maintenance and diagnosis of their vehicle. A real asset for anyone who wants to understand their car and proactively address potential problems.
How to find the right diagnostic device for your Audi A6
When looking for a diagnostic device for your Audi A6, you will find that there is a huge selection with a wide price range, from less than €100 to several thousand euros. Don't worry, in many cases a device from the cheaper price segment is enough to meet your needs. To make sure you choose the right diagnostic device and save money, time and effort in the process, you should think about what you expect from the device beforehand.
The basic features are similar for most devices, but differences can occur in additional functions, user interface and vehicle compatibility. You probably prefer a clean, user-friendly interface. Nevertheless, it is essential to read the operating instructions of the diagnostic device thoroughly to prevent possible damage to the vehicle. A well-designed user interface can help you keep track of error code analysis. After you have familiarized yourself with the instructions, you can focus on the most important functions of the device.
The additional functions can make the difference between the diagnostic devices. Some devices offer advanced diagnostics, live data transmission or even coding options. Others are able to reset maintenance intervals or offer additional practical functions. Think about which features are important to you and your Audi A6 before making a purchase decision.
Compatibility with different vehicle makes and models is another aspect that should be considered. While some diagnostic tools are universal and work with a variety of brands, others are specific to a particular brand. For your Audi A6, it is advisable to choose a diagnostic device that is either specifically designed for Audi or at least has a high compatibility with this brand.
External diagnostic device or software solution for your Audi A6?
You are faced with the question of how best to perform diagnostics for your Audi A6 C7: should it be a dedicated diagnostic device or would a software solution be more suitable? Both options have their merits and depending on your needs and preferences, one or the other solution may suit you better. Let's take a closer look.
With a standalone OBD-2 diagnostic device connected by cable to the OBD port of your Audi A6 C7, you can get started right away. Such cables can usually be found online at affordable prices. However, the potentially limited features and lack of update options on these devices might limit you. But if the device covers everything you need, this might be the right solution for you.
The alternative is to use diagnostic software on your laptop or smartphone. With an adapter you connect your device to your Audi and start the software. However, make sure that your device's operating system is compatible with the software. The advantage here is that you have a larger screen available and can quickly look up error codes online. Moreover, the operation of such software is mostly intuitive and user-friendly.
Both options, external diagnostic devices and diagnostic software, are available for your Audi A6 C7. A standalone diagnostic device might be interesting for you if you only need basic functions and value a separate device. But if you're looking for more customization options and more extensive control features, using diagnostic software on your laptop or smartphone would be the more worthy option to consider.

Get the best out of your Audi A6 C7 – with support from diagnostic software
With the right diagnostic software, you have a wide range of options for your Audi A6 C7. By analyzing data from different vehicle systems in detail, the software can help localize and eliminate sources of error. Even understanding and mastering the relevant trouble codes can help save money and extend the life of your vehicle.
One of the solutions is to use an OBD-2 app like Carly. You connect the Carly adapter to the OBD 2 port of your Audi A6 C7 and pair your smartphone with the adapter via Bluetooth Low Energy (BLE). The adapter is available for about €59.90 and the Carly app can be downloaded from the App Store or Play Store.
This app expands your options compared to a laptop-based solution. Aside from reading fault codes and inspecting the vehicle's condition, it also allows you to make adjustments to your Audi A6 C7. Carly even allows you to access hidden features that the manufacturer has disabled by default.
Carly: Your reliable partner when buying a used Audi A6
Buying a used car always involves certain risks. Possible hidden defects or even mileage manipulation are just some of the potential pitfalls. This is where the Carly OBD scanner comes in, proving to be a reliable companion when buying a used car.
Carly is an OBD scanner that performs comprehensive vehicle diagnostics. With this tool, you can not only read and clear error codes, but also retrieve a wealth of other data. It gives you detailed information about the engine, transmission, brakes, airbags and many other systems.
A special feature of Carly is the used car check function. This function scans all the vehicle's control units and compares the data collected. If there are any discrepancies, for example between the speedometer reading and the data in the control units, Carly warns you of possible speedometer manipulation. This feature will help you avoid a possible fraud and purchase a safe and reliable vehicle.
Another feature worth mentioning is Carly's "Digital Garage." In this garage you can store and manage all the vehicles you have analyzed with Carly. You can access the diagnostic history of any vehicle at any time and identify trends or recurring issues. The "Digital Garage" also allows you to create and monitor maintenance schedules, which helps you keep your vehicle in optimal shape. It acts as a digital service booklet that keeps track of your vehicle and allows you to manage it effectively.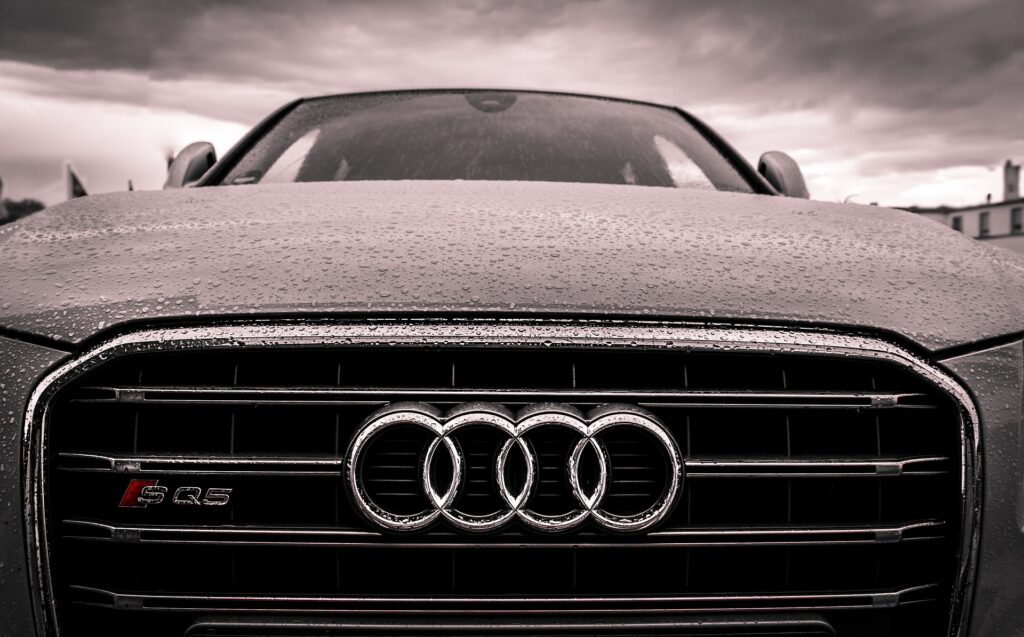 Practical diagnostic examples for the Audi A6
With Carly OBD Scanner, you can detect and address a wide range of diagnostic codes for your Audi A6. Here are eight practical examples of error codes that you can identify with this tool and, in many cases, fix yourself.
Error code P0300 – engine misfire detected: This code indicates a problem with the combustion process. It can be caused by a number of factors, including faulty spark plugs, poor fuel delivery or a problem with the exhaust system. With Carly, you can identify the cause and often fix it yourself, for example, by changing the spark plugs.
Error code P0171 – system too lean (bank 1): This code means that the air-fuel mixture contains too much air and too little fuel. Possible causes are a defective fuel pressure regulator or a clogged fuel filter. Many of these problems can be fixed by yourself.
Error code P0420 – catalyst efficiency below threshold (bank 1): This code indicates a problem with the catalytic converter. It could indicate that the catalytic converter needs to be replaced, which should be done in a workshop. However, Carly can help you diagnose the problem and avoid unnecessary costs.
Error code P0442 – Evaporative emission system leak detected (small leak): This code indicates a small leak in the EVAP system, which is designed to reduce harmful emissions. This could be caused by a leaking or defective fuel cap. With Carly, you can diagnose the problem and often fix it yourself by replacing the fuel cap.
Error code P0128 – coolant thermostat (coolant temperature below thermostat control temperature): This code may indicate that the coolant thermostat is defective and needs to be replaced. In most cases, you can do this yourself, provided you have access to the right tools and spare parts.
Error code P0455 – Evaporative emission system leak detected (large leak): As with code P0442, this code indicates a leak in the EVAP system, but in this case a major leak. The causes and solutions are similar and can often be fixed by yourself.
Error Code P0113 – Intake Air Temperature Sensor 1 Circuit High Input: This error code indicates a problem with the intake air temperature sensor. In most cases, the sensor can be replaced to fix the problem, which you can do yourself.
Error code P0401 – Exhaust gas recirculation (EGR) flow insufficient detected: This code indicates a problem with the exhaust gas recirculation (EGR). The EGR system reduces the amount of nitrogen oxides emitted by the engine by directing some of the exhaust gases back into the engine. If the flow is insufficient, this may indicate a clogged or defective EGR valve. In many cases, the problem can be solved by cleaning or replacing the valve, which you can often do yourself if you know how your engine works. With the Carly OBD scanner, you can accurately diagnose the problem and make a targeted repair if necessary.
Looking for the ideal diagnostic device for your Audi A6 C7?
Having trouble finding the right diagnostic tool for your Audi A6 C7? Then we have just the thing for you – Carly. Whether you've searched in vain so far or you're just getting started, your search could end here. With Carly, you get a powerful diagnostic tool that can save you time, effort, and even money.
Carly is a tool designed specifically for a wide range of vehicle brands, including Audi. It is therefore perfect for your Audi A6 C7. But if you own several vehicles from different manufacturers, Carly can still be an excellent all-around solution. Visit the Carly website to learn more about the tool and to check the extensive list of supported models.
You're sure to find something that piques your interest on the Carly website. Maybe you'll discover a feature you've been missing, or you'll find features you didn't know about before. Anyway, we hope you have fun discovering and experimenting with Carly.
The advantages of the Carly OBD scanner for your Audi A6 C7 are many:
Compatibility: Carly supports a wide range of vehicle brands, including Audi.
Easy operation: With the associated smartphone app, operation is child's play.
Personalization: Carly allows you to unlock hidden features and make customizations to your vehicle.
Used car check: Carly helps you identify manipulated mileage.
Cost savings: With Carly, you can avoid unnecessary workshop visits and thus save money in the long run.
Advanced functions: Carly offers more than just reading error codes.
With Carly you get a diagnostic device that is not only powerful, but also user-friendly and flexible. It is the perfect tool for vehicle diagnostics and optimization of your Audi A6 C7.