As the proud owner of a beautiful Mercedes, you have surely asked yourself if and how you can customize the vehicle even more, and how you can change settings or get an overview of diagnostic data or errors. Well, the answer is easy — there's an app for everything.
What is the best app for Mercedes? A distinction must be made here — there are apps for coding/programming your Mercedes apps from Mercedes itself for maintaining and operating the vehicle, apps for fun such as background images of a Mercedes, or apps from Mercedes magazines for die-hard fans. Today we would like to introduce you to some of these very different apps that are all about Mercedes.
GAIN MORE CONTROL OF YOUR CAR WITH THE CARLY FEATURES
Check the exact pricing of Carly for your car brand!
---
Fast International Shipping with DHL
14 days adaptor return policy
Excellent customer support
Lifetime warranty in the hardware
We have looked at many Mercedes apps for this purpose and would like to introduce you to what we think are the nine best apps in this article — three from each of the three areas. In addition, we will introduce you to the Mercedes Me app family, which is published directly by Mercedes. So here's what you can expect:
> Mercedes apps for fans & enthusiasts
> Apps for diagnostics
> More apps for Mercedes
> And finally the Mercedes Me app family
The three apps that we will present to you from the first three areas are the winners of our study, without making an exact ranking of 1st, 2nd or 3rd place. Get a taste of the apps and make up your own mind about the eventual winners.
Area: Mercedes Fans & Enthusiasts
Wallpapers for Mercedes 4K HD Mercedes Cars Pic
With this Mercedes app, you can conjure up great 4k pictures of Mercedes vehicles on your mobile phone. There are hundreds of high-quality and high-resolution images that are perfect for you to use as wallpaper on your phone. Show that you are a fan of the Stuttgart car manufacturer with this app. Many of the images are free, while others have to be purchased for a small fee. You can also set the app so that the images change automatically so you are surprised with a great Mercedes image every time. The battery consumption is pleasingly low, the menu is clearly laid out and categories help to find the desired picture.
Mercedes Enthusiast
This is the online edition of an English-language magazine for Mercedes enthusiasts. Every month you get the best and newest thing the Mercedes world has to offer — it covers new models, classics, performance, motorsport, and much more. All topics involving the star are covered here — a real must for the die-hard Mercedes fan.
AMG Car Simulator
With the AMG Car Simulator, you can drive souped-up AMG Mercedes of various designs in a wide variety of environments, on and off-road. The really very realistic control of the vehicles makes the simulation a real experience. Choose one of 11 different driver types and let the wild ride begin! You can put together and paint your AMG Mercedes series G63, S63, CLS53, GLE, S600, or CLS500 individually. The beautiful and detailed graphics make the simulation a real pleasure. This way you can let off steam to the full and then drive safely and thoughtfully on the real road.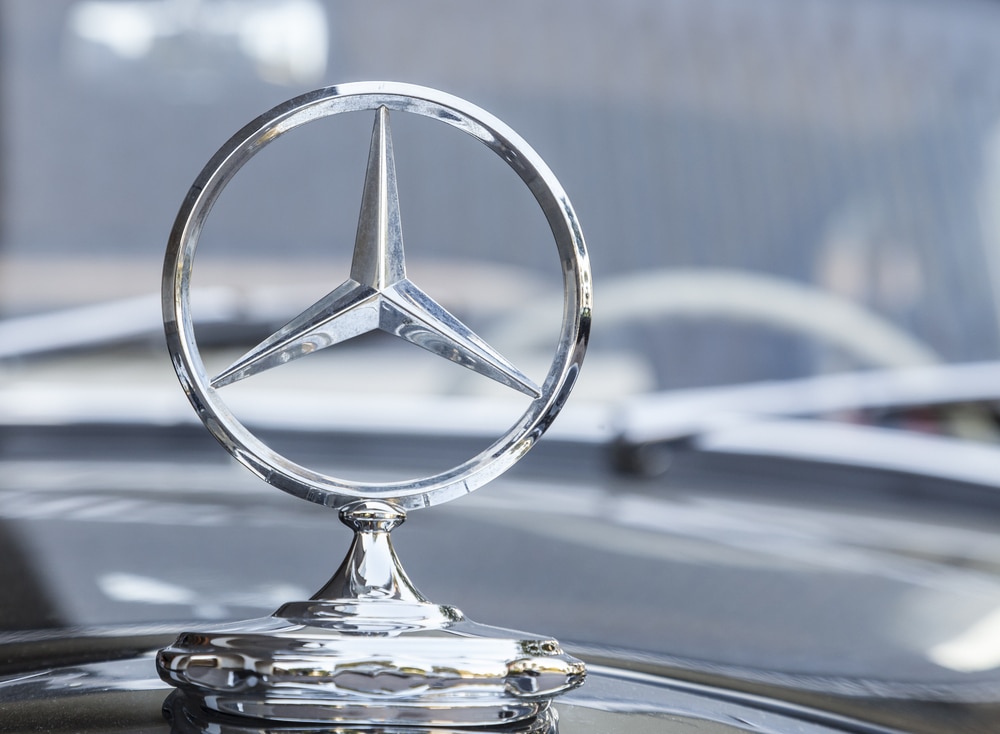 Area: Diagnostics
To connect the app and your vehicle, you still need an adapter, the OBD2 adapter. This is a type of plug that you plug into the existing socket in the vehicle. In most Mercedes cars, it is located in the driver's footwell — above the brake pedal. The adapter then communicates with your smartphone (and the specific app) and the vehicle via WiFi or Bluetooth. It really is as simple as that!
Incidentally, OBD is an international standard that all vehicles have followed since 2000. In the past, each manufacturer and each model had their own codes and also cable connections. This standard was originally only developed for systems affecting exhaust emissions and was later expanded. There are generally binding codes that all manufacturers use and specific codes as well. The better the diagnostic apps are, the more codes they can read — including those specific manufacturer codes.
All control units together can weigh up to 250 kg. Producing lighter and, above all, smaller devices is therefore in the interest of car manufacturers in order to avoid complications. There used to be so-called cable harnesses that were a few kilometers long and sometimes even weighed 50 kg or more. These were replaced by today's bus systems.
Here are three diagnostic apps that we particularly liked and that also have other practical functions.
ELM OBD2 Car Scanner
The Car Scanner ELM OBD2 has a whole range of functions, but it is not an official Mercedes app. The app can retrieve data from the vehicle in real-time, giving an insight into engine performance, fuel consumption, and many other values. It can also read error codes and analyze what the problems in the vehicle could be. The app also outputs sensor data and performance data. So you can always see how the car is working.
It also has several customization features. For example, you can change the layout of the dashboard and customize it to your liking. Wouldn't it be great if you could also see pressure gauges and other charts here? In addition to reading out the error codes, you can also reset them and therefore better recognize when errors occur again and again. If you then react in time, you may be spared major repairs.
The app also offers an emissions check… which you can do before the next emission test is due. This way you can fix problems beforehand. Very precise acceleration measurements can also be carried out with the app. You can use the app instead of an on-board computer and receive very detailed data.
Carly — Specialized for Mercedes
The Carly app is a real jack of all trades. Not only is there a special app just for Mercedes that guarantees the best possible performance, but it also has a unique range of functions. With the app, you can call up real-time data, carry out vehicle diagnostics, and a used car check as well. Here are the functions in detail: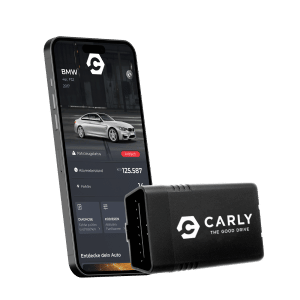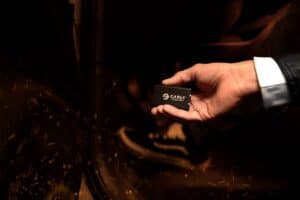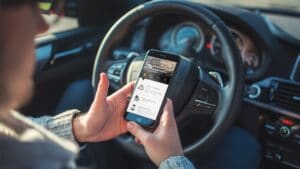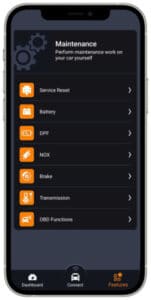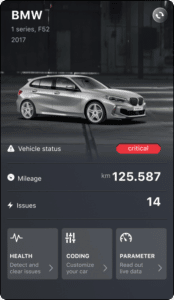 Vehicle Diagnostics
Recognizes the "health" of your Mercedes at a glance. With a clear traffic light system you can see immediately how your car is doing. If everything is green you have a wonderful car, but if it's red you need to take action. It's that simple and it can save hundreds of dollars in repair costs. Read error codes and see where the possible problems lie before they become something bigger.
Used Car Check
This extra really is that unique. Suppose you want to buy a used car. Now you want to make sure that the odometer reading is correct — after all, around a third of all used cars in Germany are sold with a manipulated odometer. Connect Carly to the car and the app will check all relevant control units for any discrepancies. If it comes across one, it will warn you. You've probably just saved a lot of money because you're definitely not going to buy this car. Having this check done only takes a few minutes and is very simple. Firstly, this would cost a lot of money in a workshop and secondly, it also takes time for the car to get there — if the dealer allows it at all. This versatility really benefits the Carly user.
For Mercedes-Benz owners looking to understand and maintain their vehicles better, a Mercedes OBD2 Scanner is an indispensable tool. It's not just a gadget for diagnosing issues; it's a comprehensive solution for a range of car maintenance and diagnostic needs. If you're curious about what a Mercedes OBD2 Scanner is and what you can do with it, I highly recommend checking out an informative article on MyCarly's blog. This resource provides an in-depth look into how these scanners work, their benefits for Mercedes owners, and the various functions they offer, from reading and erasing trouble codes to monitoring real-time data from your vehicle.
Torque Pro
The third app in the set of our favorite Mercedes coding and diagnostic apps is Torque Pro. In particular, the real-time analysis of the most important vehicle data distinguishes this app. You can observe live data such as torque or fuel consumption and therefore get deep insights into engine management. Error codes can be easily read and analyzed. You can upload all the data obtained and then view or send it via e-mail or browser (e.g. to a workshop or a potential buyer). An export to Excel is also possible.
With GPS tracking, you can always see when you drove where and how fast. This helps with a later delivery of a ticket. But of course, it's more about the diagnostic functionalities. If the engine warning light is on, you can now search for the error yourself instead of having to drive straight to a workshop. Often it's just small things that you can easily fix yourself. You always have all the data in front of you and know the current condition of your Mercedes. Overall, the app offers a really wide range of functions, which we really liked.
Section: More Mercedes Apps
Mercedes History Check — VIN Decoder
With the help of this app you can find out a lot about the history of a used Mercedes. Is the mileage really real? Was there any damage? Is the price reasonable for the model, year, condition, and mileage? You get all this information just by entering the VIN number — the Vehicle Identification Number. You can find the VIN for your Mercedes in various places on the vehicle and in the vehicle documents. The VIN encodes manufacturer, model, and country of manufacture. With the app, you can find out something about the mileage or possible accident, and whether the vehicle is stolen or has other damages. By the way: The previously mentioned Carly app also has the option of determining the actual mileage of a used car as a side feature. You can find more information about this in the description of the app.
City Mercedes E-Class Drifting & Driving
A nice little pastime for good Mercedes drivers and those who want to become one. City Mercedes E Class Drift & Driving is a really good simulation game. Here physically correct crashes and drifts are simulated with a Mercedes. You have a lot of settings — from a day/night mode, many different streets in a big city, different car models, etc. The game has real engine sounds, so the experience is almost like real life. Let's drift and crash … but only virtually!
Auto Scout 24
Maybe not just a Mercedes app — however, it's useful if you want to sell your Mercedes. In Europe's largest portal for used vehicles with around 2 million offers, you can either search for your new Mercedes or sell your old one. And remember: With the ingenious used car check function of the aforementioned Carly app, you can check whether the mileage has been manipulated. A top combo if you use both apps together.
Area: Mercedes Me App Family
The Mercedes Me family consists of three apps: Mercedes Me 2020, Mercedes Me Service, and Mercedes Me Store. All apps can be shared via a unified user interface.
Mercedes Me 2020
With the Mercedes Me 2020 app you always have your vehicle in view. You can use the app to check the current vehicle status, determine whether the windows and doors are really closed or check the tire pressure. Put your preferred dates together individually on the start screen. Data about pending maintenance is promptly transmitted to partner workshops. (If you don't want that, the diagnosis and coding apps mentioned above are available).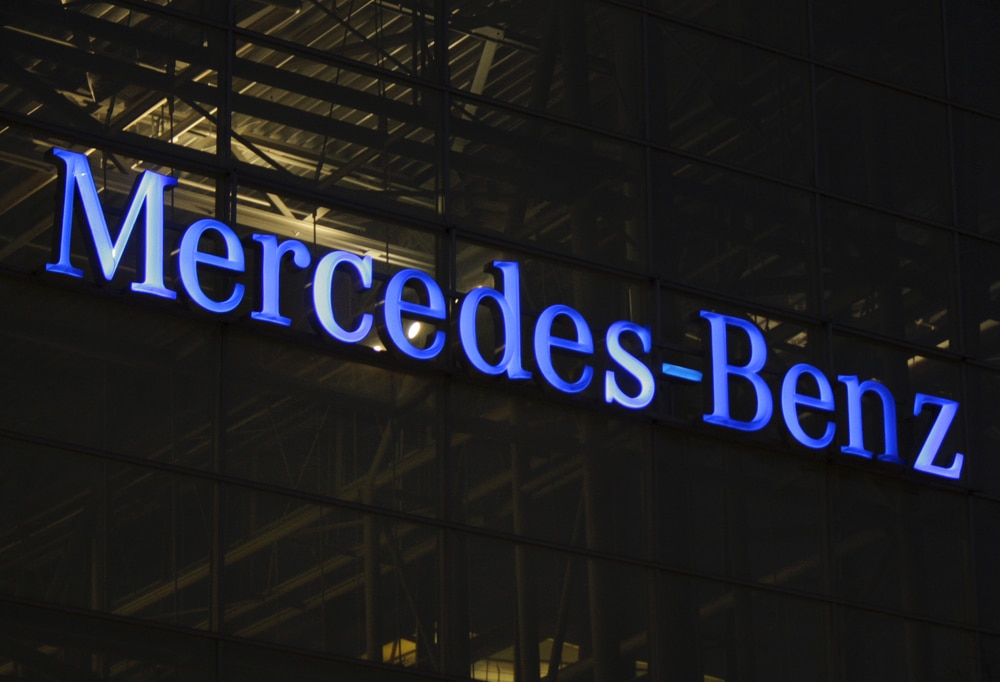 You can get Europe-wide information about where the nearest charging station is and you can be guided there if you wish. The price of the store can also be displayed. The app also has many other useful functions.
Mercedes Me Service App
With the Service App you can make workshop appointments, obtain maintenance offers, call up how-to videos and get help. Here you will also find recommendations for actions relating to warning lights. In the future, you will also be able to pay for your services right here.
Mercedes Me Store
Digital products can be purchased and managed in the store. Easily manage contracts, subscriptions, etc. with the app and keep an eye on them at all times.
Mercedes Guides
Detailed operating instructions, films, animations and much more help you to understand your vehicle better and to solve minor problems yourself. The app offers you answers to vehicle-specific questions about operation. You can use a keyword search to query many areas.
Mercedes Magazine
The latest news is published every three months in the Mercedes magazine. In this way you are always up to date with regard to innovations, new vehicle models, fashion, lifestyle and design. This app is best used on an iPad.
Conclusion
For us Mercedes fans, there are numerous apps for a wide variety of uses. Be it purely for fun with the brand, be it for practical reasons or to get a better insight into the vehicle and to be able to save a lot of money for unnecessary repairs. Take a look at the diagnosis and coding apps. You will definitely see that you will have even more fun with a vehicle that is individually tailored to you. Coding really isn't difficult either — at least if you use the right app. Due to the mostly simple user interface, even non-technical people can quickly familiarize themselves with it.
Finally: Fun Fact for True Mercedes Fans
The Mercedes star has been the company's trademark since 1926. Few other symbols are as well known as the Mercedes star. Over the years, the star underwent several design changes until it got the sleek shape it is today. For safety reasons, it was attached to the vehicle in such a way that it could be folded down. But do you also know what the star means or what it symbolizes? When it was developed, it was Gottlieb Daimler's vision that the company should build engines for cars, ships, and airplanes — so it symbolizes these three realms: land, water, and air.