The OBD2 standard is present on every modern vehicle and allows avenues for fault diagnosis and customization. But did you know that it also allows you to read live data from OBD2 vehicles while driving? In this article, we will take you through what kind of live data can be read, how to read it, and why you should get your hands on a consumer-grade OBD2 diagnostic scanning solution with live data readout capabilities.
How can I read live data from OBD2? The OBD2 protocol allows you to read out live data from your car, using a compatible consumer-grade diagnostic scanning solution. The gamut of live data parameters that can be read out depends on your exact make and model of car, and there are three broad types of consumer-grade OBD2 scanning solutions out there. Our pick is Carly, which can live right on your smartphone.
---
Fast International Shipping with DHL
30 days adaptor return policy
Excellent customer support
Lifetime warranty in the hardware
What is OBD2?
OBD2 is the current standard, and second iteration of the OBD (On-Board Diagnostics) protocol and standard for vehicular systems monitoring, diagnosis, and customization. Initially developed for emissions management in response to increasingly tightening emissions standards from states such as California, OBD2 emerged in 1996, and by 2005, every new car produced by a major manufacturer conforms to it.
The OBD2 port is standardized and can be found inside the cabin of a car within a few feet of the steering wheel. Connecting a compatible device allows access to the car's computerized control systems, where faults can be read out and evaluated, certain aspects customized, maintenance counters reset, and performance parameters read out in real-time. Currently the prevailing standard, OBD3 is in development to address the next generation of electric vehicles.
What Are the Real Live Parameters That Can Be Read Out?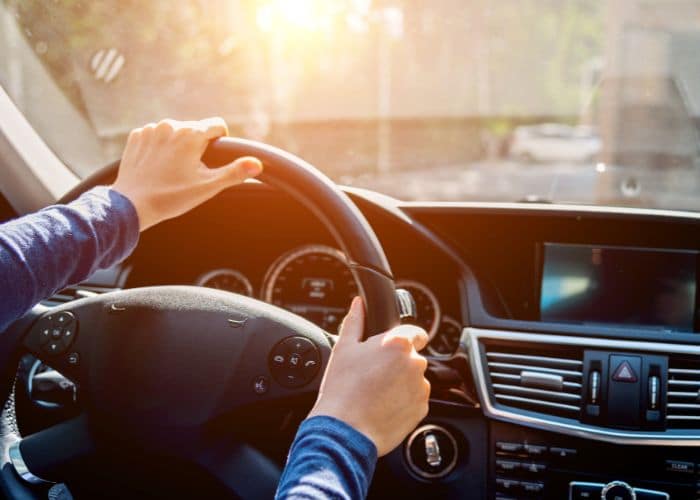 Modern cars record several, or even hundreds of real-time parameters that enable you to read live data from OBD2 cars, and a compatible OBD2 scanning solution. These are parameters that are used by the relevant computerized control systems, and the beauty of the interface is that it allows these to be read out. Parameters may include:
Current road speed in MPH and KM/H
Engine revolutions in RPM
Charging state and voltage of the main battery
Charging state and voltage of a hybrid battery
Engine coolant and oil temperatures
Engine oil pressure
Fuel pressure and flow rate
Intake air temperature
Turbocharger or supercharger boost levels
Exhaust gas temperature
Transmission information, including current gear and temperature
Status of the braking system, including ABS and EBD data
Traction control system data
Active suspension system data
Steering system data
HVAC system data, such as external and internal temperature
Safety system data, including G-forces if equipped
Maintenance information
Tire Pressure Monitoring System information
Any other supplementary systems and their status.
Always Be Safe on the Road
When you read live data from OBD2 devices, you will be looking at a screen. Therefore, we must stress that you should do this in a safe manner that will not compromise your driving. If necessary, have someone else drive, or perform monitoring activities as you drive along. We do not condone driving while distracted, and if you are involved in an accident as a result of performing real live data monitoring from a compatible device, we take no responsibility.
Consumer-Grade Solutions to Read Live Data from OBD2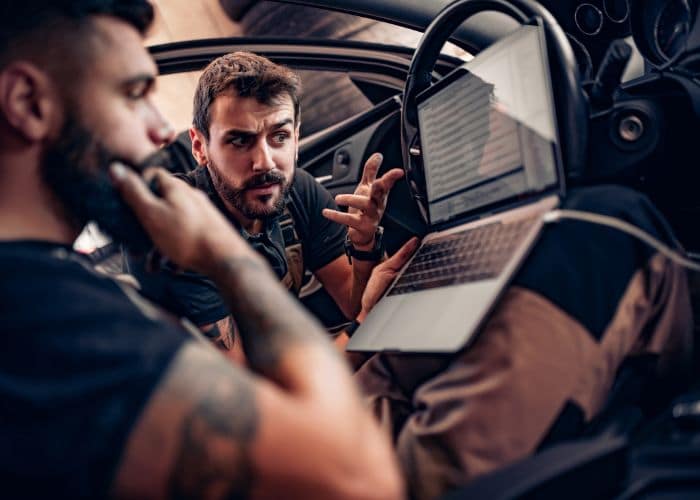 There are three categories of consumer-grade diagnostic scanning solutions that can also allow you to read live data from OBD2 devices. Each category has its positive and negative aspects. We will also tell you what our recommendation is at the end of this section.
The first category is stand-alone, dedicated devices. These are specialized, hand-held devices that connect to your vehicle's OBD2 port via a cable, and offer a variety of functions. Their primary function is fault diagnosis via reading out of the error memory of your vehicle's computer systems, but some devices can also read out live data. These devices are versatile but can be a hassle to carry around, and not all of them can easily be updated.
The second category is software for computers, which can be installed on your laptop and connected via a USB to OBD2 adapter cable. This solution is very powerful and versatile, but there's an obvious Achilles heel in real-live data monitoring in that you need a laptop on the passenger seat of your vehicle as you drive along, or someone holding it for you. This is not safe, as, in the event of an accident and resulting airbag deployment, the laptop can become a deadly projectile.
The third category is relatively newer and encompasses a wireless adapter that plugs into a vehicle's OBD2 port and wirelessly communicates with a smartphone, on which a dedicated mobile app is installed. This solution is quick, easy, unobtrusive, and the least distracting to read live data from OBD2-equipped cars. This is because the smartphone can be mounted in the vehicle as legally permitted. There are ample solutions in this area, but few come close to our preferred one, which is Carly.
Tell Me about Carly
Carly has been developed to work as a holistic solution, with its manufacturer dedicating itself towards developing the app, known as the Carly app, as well as the hardware wireless adapter known as the Carly Universal OBD Scanner. This approach ensures seamless connectivity and synergy, unlike many solutions where app and adapter are from different parties, and thus come with many bugs and miscommunications. Carly eschews all these pitfalls as it has been developed and tested to work together from the start.
For the hardware and software, Carly costs under $100, and if you're skeptical, the manufacturer has included the free Carly lite app for you to install, select your vehicle's make and model, and view what's available before making a purchase. You won't find a competitor offering that.
What Can Carly Do?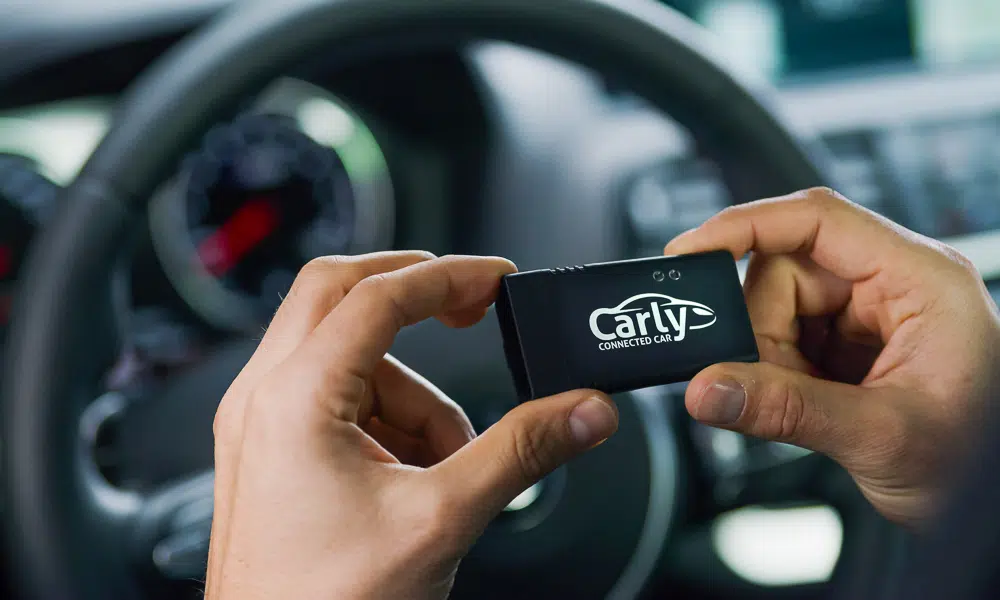 Carly is a powerful diagnostic scanning solution that can detect problems in your car's computerized control units and present them in an easy-to-understand manner, highlighting which issues require immediate correction, the ones that can wait a bit, and those that can safely be disregarded via an intuitive 'traffic light' system. But that's not all. Carly also comes with other features, such as the Carly Used Car Check which allows you to scan a used car that you're interested in buying to detect mileage tampering. Mileage tampering is a major problem these days, and Carly can help you detect it with precision.
Do you like to personalize your car? With Carly, you can adjust certain aspects of it to your liking via the coding function. What's exactly able to be coded depends on your car's make and model, but Carly allows you to easily do it, and you can always roll back any changes if you don't like them. Furthermore, if you're an aspiring mechanic, Carly can help with light maintenance tasks such as oil and battery changes by resetting your car's maintenance minders once you've done these jobs.
However, the focus of this article is real-time live data monitoring, and Carly excels at this. Carly can access a broad set of live data parameters and display them right on your smartphone for you.