Cars are not only becoming more modern and technologically advanced, but versatile and customizable as well. You can personalize various aspects of your car to your individual taste, and it doesn't require a lot of knowledge and effort. You can make radical changes by simply coding your car with any Bluetooth adapter. This endeavor is easier than most people think.
So, what are the options for coding devices with Bluetooth? There are a number of coding devices and software options that can be used to carry out modifications and maintenance on your car, and we are highlighting the Carly app and Carly Universal OBD Scanner. Running on your smartphone, the Carly app communicates via BLE (Bluetooth Low Energy) with the Carly Universal OBD Scanner. The Carly app offers a variety of coding options for a myriad of car makes and models. Furthermore, you do not need any programming knowledge to use the Carly app, so everyone can potentially use it. In addition to Carly, there are also other coding devices, but these are not as efficient, nor inexpensive as Carly. Coding can also be conducted in a workshop, but this is more expensive and time consuming.
The car is the most important means of transport for many people and will probably remain so for a long time. Thanks to digitization which has extended into the automotive industry as well, vehicles are more technological and versatile than ever. Almost every car has a variety of gadgets and special functions.
Coding allows these special and versatile functions to be individualized to the owner's taste, and changed with ease. You shouldn't miss out on this modern trend as it can save you much money, time, and effort. Coding, especially with the Carly app is a very simple and swift process. We recommend that you give coding a try and open up a world of opportunities. With the right methods and equipment, the fear of causing damage to your car is unfounded.
In short, coding allows you to set up a mini workshop at home. In the future, minor car problems can be diagnosed not only in a major workshop, but also on your smartphone. With this in mind, we hope you enjoy reading our article, and trying out the tips and tricks within.
Introducing Carly
Carly probably the easiest and most versatile way to code a car via a Bluetooth adapter. You can modify various parameters of your car as you wish via the Carly app installed on your smartphone.
Furthermore, Carly offers numerous other functions that can help you save cost, time, and effort.
So, what does it take to work with the Carly?
The Carly Universal OBD Scanner and Carly App
Carly requires two components. Without these two, no qualitative coding can be carried out and you are essentially limited in the possibilities of Carly.
Firstly, you require the Carly Universal OBD Scanner. This is inserted into the OBD port of your car and acts as the interface between your car and your smartphone. Using either Bluetooth or WiFi, it establishes a connection between the two, accesses vehicle data, analyzes the fault memory and can help fix problems as well. The Carly Universal OBD Scanner is compatible with Apple as well as Android mobile operating systems. It uses a 32–bit ARM microprocessor, enabling an extremely high data transfer rate.
The second component is the Carly app, which is the accompanying software that lives on your smartphone and communicates with your car via the Carly Universal OBD Scanner. It is necessary to perform the desired functions, and compatible with Apple and Android systems. The app is designed to be very simple and shouldn't be a problem to use.
The Carly app must be purchased in full version for your respective car brand so that all functions can be used. There is also a full version for all car brands which is helpful if you own cars from multiple brands.
Coding with Carly
Carly is probably the easiest method to quickly code and activate functions on your car that may have been deactivated or blocked by the manufacturer, using your smartphone.
But how does coding work with Carly?
Firstly, the Carly Universal OBD Scanner must be connected to your smartphone, as well as your car. To do this, insert the Carly Universal OBD Scanner into the OBD port on your car. Every new car built from 2004 onwards has an OBD port and your car's manual or a quick Internet search will reveal its location within the cabin. Then, you switch on the car's ignition and connect the adapter to your smartphone via BLE (Bluetooth Low Energy).
Once your smartphone and car have been connected with a Bluetooth adapter you can start coding. To do this, you simply select the "Coding" function in the Carly app and tap on the desired function. You may have to wait a moment as the coding process is carried out.
Once the wait is over, you can try out the new function. To do this, we recommend simply restarting your car and checking whether everything has worked as desired.
[irp]
If you are dissatisfied, or the process did not work correctly, you can simply perform a reset to ensure that the previous state is restored. This feature within the Carly app offers you added security.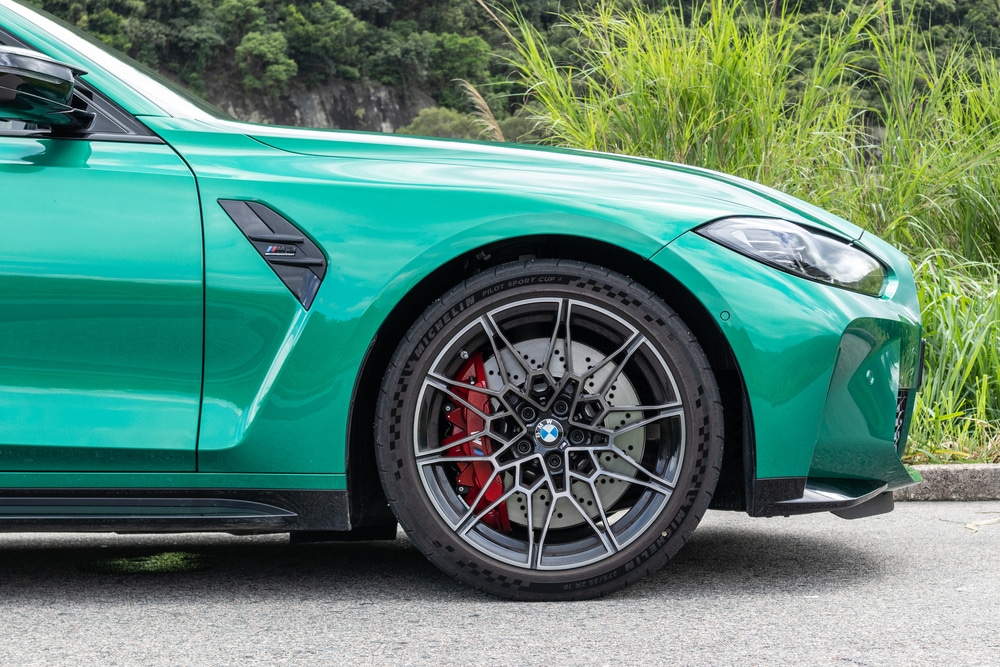 In principle, changes can be made to the vehicle's electronics and control units during coding. Among other things, light functions can be modified as desired. Carly ensures that all your modifications are within the legal limits and you do not face any problems with the law as a result of coding. Other options include deactivating automatic start-stop converting the digital speedometer units, changing electric window settings and car key functions to name a few. The exact coding options for respective car brands can be found on the Carly website.
In addition to changing functions, Carly also offers the option to activate functions that have been deactivated or blocked by the manufacturer. Manufacturers may charge high sums to activate certain functions, which you can activate with the Carly app.
Carly Offers More Functions
Carly offers numerous other functions apart from coding. In fact, Carly's specialty is reading out error codes from the fault memory in your car. Carly's extended set of functions are very helpful in diagnosing errors and saving yourself from unnecessary workshop visits.
Auto Diagnosis and Reading Out Error Codes with a Bluetooth Car Adapter
Carly offers the option to analyze and read out the error codes stored in the fault memory of your vehicle's sophisticated computerized systems. With this, vehicle data can be read out, error codes analyzed, and auto diagnosis performed. Error codes can be corrected and deleted once their underlying conditions have been put right. The Carly app allows you to do this very easily, and you can examine the error codes on your smartphone, as well as delete them when safe to do so.
Carly also helps you better understand the meaning of the warning lights that may illuminate in your vehicle's dashboard or instrument cluster, and assess the severity of the problems causing these illuminations. Hidden problems can also be identified and rectified at an early stage through fault memory readout before they become compounded and require expensive repairs. Since a modern vehicle may have upwards of 80 different control units, it is important to run regular and periodic diagnostics.
Car Maintenance:
With Carly Auto Maintenance, maintenance of your car can be carried out from home or anywhere you desire. For example, a car brake or oil change interval reset can be performed with your smartphone via the Carly app via the Bluetooth adapter after the requisite work has been done. You can also register a new battery, check the values of the Diesel Particulate Filter (DPF), verify key transmission data, or regenerate the NOx on the catalytic converter. The exact options available depend on car brand, and can be checked on the Carly website.
Carly Used Car Check:
Odometer manipulation is a significant problem that is faced when buying a used car, and it is essential to be prepared to detect such tampering. The Carly Used Car Check can be helpful here, as with the Bluetooth adapter it reads out vehicle data from multiple control units and can therefore reveal manipulated odometer readings, as well as uncover mechanical problems. An honest seller can also use the Carly software to demonstrate the condition of the car in a transparent manner to potential buyers. Carly offers the advantage that its software is compatible with almost every car, and analyses can be carried out in a quick and easy manner.
Carly's Costs and Benefits
To use Carly, you require the Carly app and the Carly Universal OBD Scanner which for some cars includes the Bluetooth adapter. The Carly app for your smartphone must be purchased in order to use the full version, and depends on what car you want to use the Bluetooth adapter on. For example, the license for VW costs €2.42 per month (with annual debit), whilst a universal license which is compatible with all car brands costs €6.17 per month.
The Carly Universal OBD Scanner is a universal version that is compatible with Android, Apple and most car brands and models. It costs €59.99 as a one-time purchase in the official Carly web shop.
The advantages of Carly are numerous, as Carly is versatile and can be used for many areas. On average, Carly users save around €500 per year in repair and service costs. Carly's reset function means that a backup can be created before each process, ensuring that the previous state can be restored. In this way, changes can be reset to their original state quickly if they do not produce the desired outcome.
Furthermore, unlike other software, Carly does not require the user to have any programming knowledge. All functions can be seamlessly carried out via the Carly app on the user's smartphone, and no computer is required thanks to the modern hardware and software solution utilized.
In addition to all this, Carly is completely legal, and you don't need to worry about breaking the law. All Carly's functions are legal and tested. Unlocking features is not illegal, as is so often claimed in various sources. If you are still unsure, check out the Carly FAQ on the website.
What Should You Consider When Coding?
If you are not using official software such as Carly, you have to consider a few things when engaging in coding. Otherwise, you may fall foul of the law or damage your vehicle. Since coding is meant to be helpful, we strongly recommend that you follow these important tips.
[irp]
Firstly, it should be ensured that all coding operations you embark on are permitted and legal. This means that under no circumstances should you make changes to your vehicle that compromise its safety, as well as the safety of others. For example, coding lights must be compatible with road traffic regulations. Working with official and legal software such as Carly ensures that your coding changes do not cause legal problems.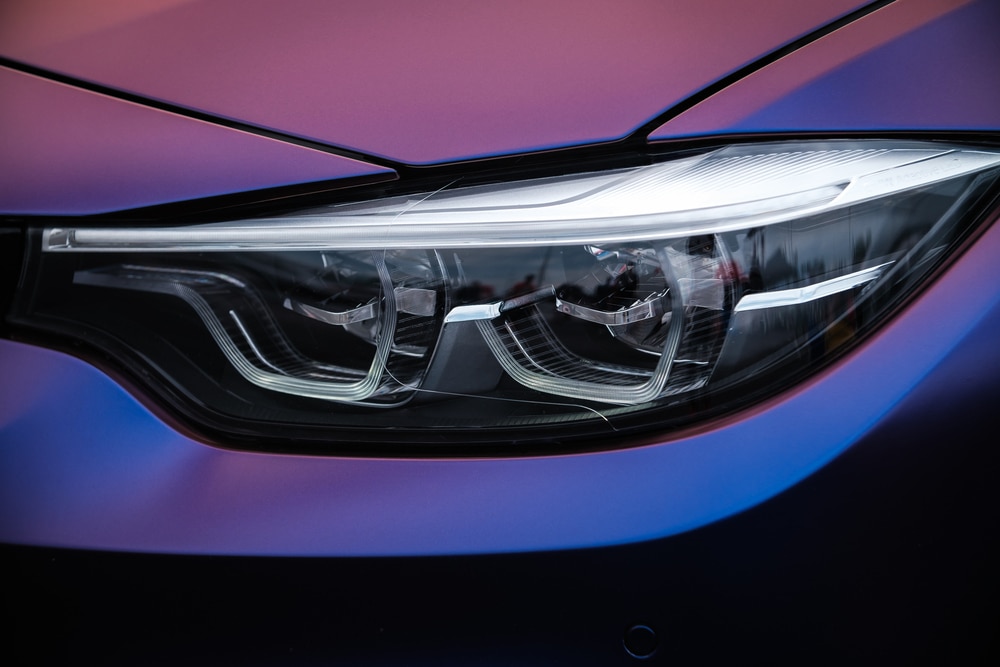 Coding too many things at once can also cause problems since the electronic control units in vehicles are not optimally prepared for coding. With this in mind, you should start slowly and consider what you are coding. For example, it would not be helpful to deactivate the seat belt reminder completely, or adjust your headlights to be extremely bright where they could dazzle other road users. Should you face an accident due to these factors, your insurance may refuse to pay out.
Coding and Vehicle Warranty
An essential and often discussed point is whether coding voids the vehicle's warranty, and in the event of an accident or damage, whether coding can result in insurance refusing to pay out. Is this really the case?
In principle, a loss of warranty when coding cannot be assumed.
However, to ensure this in practice, a few conditions must be met. Firstly, it should be ensured that you are using legal coding software. This is the only way to argue that changes are legal should you face an issue. Furthermore, any modifications that you undertake should be compliant with road safety laws and the Highway Codes, and must not limit the safety of others.
Generally, all available functions can be coded unless the sales contract or warranty period explicitly prohibits this. Should this be the case, coding can be considered a breach of contract. However, if an accident occurs, it must be proven that the coded function is to blame for this.
If you are unsure, it's best to contact your insurance company or consult an expert. Visiting the workshop and speaking with a trusted mechanic is also a helpful avenue.
Coding and Used Cars
Purchasing a used car is often a sound financial decision. New cars can lose up to 40% of their value in the first three year alone. In addition, you have a wider choice of cars, and the investment is not as long-term. However, there are a few things to consider, to avoid falling into a trap.
Firstly, you should inquire from the seller as to whether any changes have been made to the vehicle electronics and control units. If illegal coding has been carried out, this can result in safety issues with the car, as well as problems with insurance. All changes that are relevant should be entered in the vehicle registration document. In the best case scenario, you could have the car assessed by an expert.
Tips and Tricks
In order to ensure you don't waste money or fall foul of the law, there are some simple tips and tricks that you should keep in mind. Since errors can also occur when coding and reading error codes, it may be necessary to consult an expert in this situation.
Since our cars are an important aspect of our daily life and is ever-evolving in terms of technology and capability, it is important that no-one is harmed during its usage. Since not all people are professionals in the fields of error readout and coding, it is good to ask for help when needed. This saves money in the long term, and ensures the security and integrity of your car as well.
Better to analyze too often than too rarely: Since errors in vehicle electronics and control units can occur at any moment, it is important to carry out analyses on a regular basis. With modern solutions such as Carly, quick and accurate analyses and precise diagnoses can be carried out with minimal cost, guaranteeing the security and integrity of your car.
Don't hesitate to visit the mechanic if unsure: Since coding errors can occur and devices can be damaged, it is important to immediately visit the workshop if you suspect this has happened. With a Bluetooth adapter, This is the only way to avoid major damage down the line and ensure your car safety is not compromised. The same applies to reading out and deleting error codes. If you are not sure if a problem is major or minor, or if a serious issue is discovered, an immediate workshop visit is our recommendation, because the diagnostic device has served its purpose perfectly.
Quality versus penny-pinching: Since diagnoses and coding should be conducted with a high quality and accurate device, don't settle for the cheapest device on the market. Carly's entire solution costs just over €100 and provides secure coding and comprehensive analysis. If you have a professional level diagnostic device in your possession, even better as you can carry out more precise diagnoses and fault finding.