Golf IV diagnostic equipment is becoming increasingly important and the huge selection of products and suppliers can be overwhelming. But don't worry, we have found the ideal diagnostic device for your VW Golf IV.
For the VW Golf IV, we recommend the Carly App in combination with the corresponding Carly OBD adapter. Carly is known for its extensive compatibility with many car brands, including Volkswagen. This means that you can enjoy numerous features and user-friendly operation when reading out your Golf IV. You can find the Carly OBD adapter on the Carly website for €59.90, while the app is available in the App or Play Store for €21 to €80 per year.
Let's introduce you the most important information about Carly app and Carly OBD adapter. We'll explain how they can help you, why they're especially useful for your VW Golf IV, and how much it will cost you.
The VW Golf IV is known for its first-class build quality and economical fuel consumption. With a powerful engine and solid driving dynamics, it offers an enjoyable driving experience. To keep your car in top condition, the Carly app and the Carly OBD adapter is the ideal solution.
The Carly app and the Carly OBD adapter allow you to easily and efficiently diagnose your vehicle and help you maintain your VW Golf IV in the best possible way. The app's features include checking fault codes, displaying real-time data and performing service interval resets. Carly is specifically designed for the VW Golf IV and allows you to maintain and monitor your car in a way that would otherwise only be possible in specialist workshops.
In summary, the combination of Carly App and Carly OBD adapter provides a user-friendly and effective solution to service and diagnose your VW Golf IV. With the app's numerous features and the adapter's wide compatibility, you can be sure that your Golf IV will stay in top condition.
The VW Golf IV: A timeless classic
The Volkswagen Golf IV is the fourth generation of the extremely successful VW Golf, which has been in production since 1974. Produced between 1997 and 2003, the Golf IV is known as one of the most reliable and popular compact cars of its time. With its combination of quality, comfort and performance, the Golf IV captured the hearts of many drivers and remains an extremely sought-after vehicle on the used car market to this day.
The Golf IV features a timeless and appealing design that is both functional and aesthetically pleasing. The conservative lines and careful craftsmanship ensure a high-quality appearance. The Golf IV is available in a variety of body styles, including three- and five-door, station wagon (Variant) and convertible, offering something for every taste and need.
The interior of the Golf IV features high-quality materials and solid workmanship. The ergonomic seats and easy-to-read dashboard make for a pleasant driving experience. Thanks to the spacious interior and generous trunk, the Golf IV is also well suited for families and long-distance trips.
The Golf IV offers a wide range of gasoline and diesel engines designed for efficiency and performance. Gasoline engines range from 1.4 liters to 2.3 liters, while diesels range from 1.9 liters to 2.0 liters. The most powerful models, such as the Golf GTI and Golf R32, enable impressive driving performance and are very popular with enthusiasts.
The VW Golf IV has numerous safety features, such as ABS, ESP and airbags, which were advanced at the time and contribute to the high safety standard of the vehicle. In addition, the Golf IV offers a wide range of technical features, such as automatic climate control, power windows and central locking, which provide additional comfort and convenience.
The VW Golf IV has proven to be a durable and reliable vehicle known for its excellent build quality and comfortable ride. With a wide range of body styles, engines and equipment, the Golf IV is an ideal companion for a wide variety of needs and still offers a solid driving experience today. The Golf IV remains a cherished vehicle and a timeless classic in automotive history.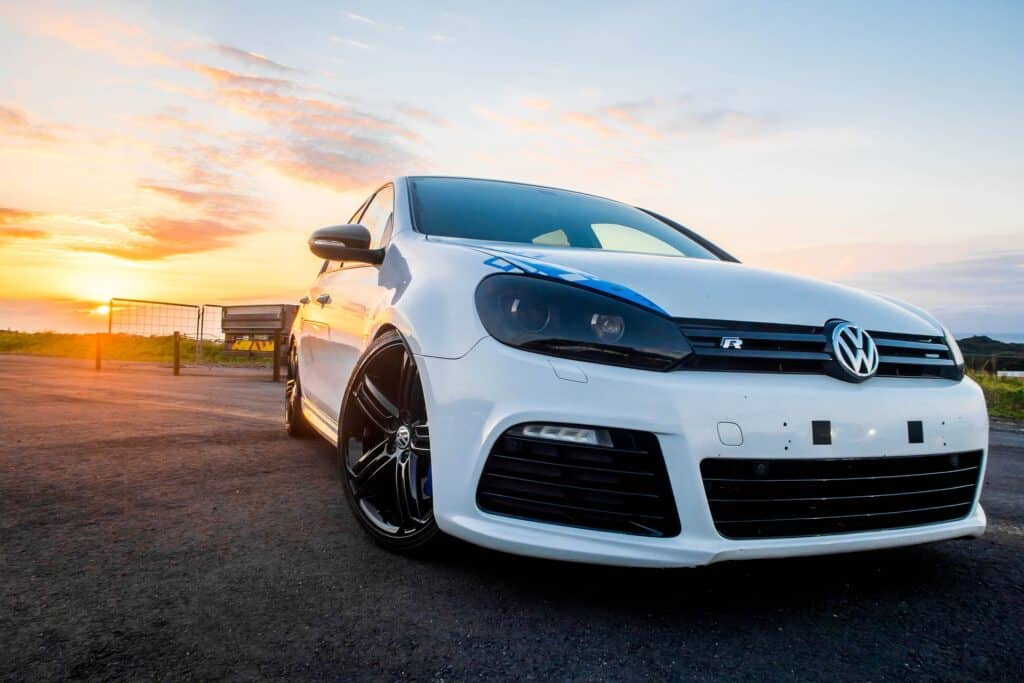 What exactly is a diagnostic device for the Golf IV?
Diagnostic devices are becoming increasingly important, but what exactly is such a device? A diagnostic device allows you to read and analyze data stored in your VW Golf IV. The so-called OBD port, to which you can connect your diagnostic device, is located in most vehicles below the steering wheel on the left side. OBD stands for On-Board Diagnostics, and the current standard system is OBD-2. OBD-2 has been the general standard for gasoline vehicles since 2001 and for diesel vehicles since 2004, which has helped the proliferation of diagnostic equipment.
With the help of OBD-2 devices you can read the ECUs of your VW Golf IV. Modern cars, such as the Golf IV, have numerous control units that provide various data. Diagnostic devices help you to display this data clearly and concisely by reading it directly from the ECUs.
The main focus is on the detected errors in the data. Diagnostic devices read the ECUs and show you error codes. Each error code represents a specific problem. You can just search the code on the internet to find out what the problem is. If you feel confident enough, you can try to fix the problem yourself, being aware of the challenges and risks involved.
An alternative to troubleshooting on your own is to visit a specialist workshop. There are costs there, of course, but they have special approaches to solutions and expertise for the particular make of car. It is advisable to go directly to a VW workshop, as they have the right equipment and the employees are most familiar with your Golf IV. If your Golf IV needs to be read more frequently or you want to customize your vehicle, it's worth investing in a suitable OBD scanner. With this device, you can save money in the long run, as you won't have to keep visiting a garage to have it diagnosed. Instead, you can independently read fault codes, fix minor issues, and even adjust certain features and settings of your Golf IV. This gives you more control over your vehicle and allows you to better customize it to your personal needs.
What are the differences between diagnostic devices for the VW Golf IV?
The differences between diagnostic devices are mainly in their functions, features and prices. When looking for a diagnostic device for your Golf IV, you'll find that prices can range from under €100 to over €1000 and even up to several thousand euros. However, devices in the lower price segment are sufficient for most purposes. To save time, energy and money, you should know beforehand what you expect from a diagnostic device. The basic tasks of diagnostic devices are mostly similar, but the additional features, user interface and compatibility with different car brands may vary. In the following, we briefly discuss these three points.
The user interface is the most important aspect. It is basically the framework on which the diagnostic device is built. Some devices are easy to understand, while others are more complicated. As a user, you probably prefer a simple and easy-to-understand user interface. Nevertheless, we recommend that you read the operating instructions of a diagnostic device carefully to avoid causing irreparable damage. A clear user interface is an advantage so that you don't lose track when reading out the error codes. After you have studied the user manual, you can start learning the most important functions.
The additional features of a diagnostic device can make the difference between different devices. Some devices offer advanced diagnostics, live data display, or even coding capabilities. Other devices might be able to reset service intervals or provide other useful functions. Think about which functions are important for you and your Golf IV before you decide on a diagnostic device.
Compatibility with different car brands is also an important factor. Some diagnostic devices are universal and work with many makes of cars, while others are designed specifically for a particular make. For your Golf IV, you should choose a diagnostic device that is either specifically designed for Volkswagen models or at least has good compatibility with this brand.
Selecting the ideal diagnostic tool for your VW Golf IV
For your VW Golf IV, it is important to find a diagnostic tool that is offered in a language that you can effortlessly understand. Make sure that the tool is available either in your native language or at least in a language you are familiar with. There are also multilingual devices that can be helpful if you want to share the diagnostic tool with acquaintances or neighbors with different language skills. However, in most situations, a monolingual device will suffice. This one is probably less expensive, too.
Another important factor when choosing a diagnostic tool for your Golf IV is compatibility. Although all vehicles have a standardized interface, this does not mean that every diagnostic tool is suitable for every car. Think of software systems like iOS and Windows, whose requirements are different. Make sure that the diagnostic tool you choose is compatible with your Golf IV.
In addition, different diagnostic tools offer different functions and features. One example of this is the number of ECUs that can be read out. It's hard to make a general recommendation here, as the features you need depend on your individual requirements for the tool for your car. However, after reading this text, you should have a clearer understanding of which features and functions are most relevant to you and your VW Golf IV.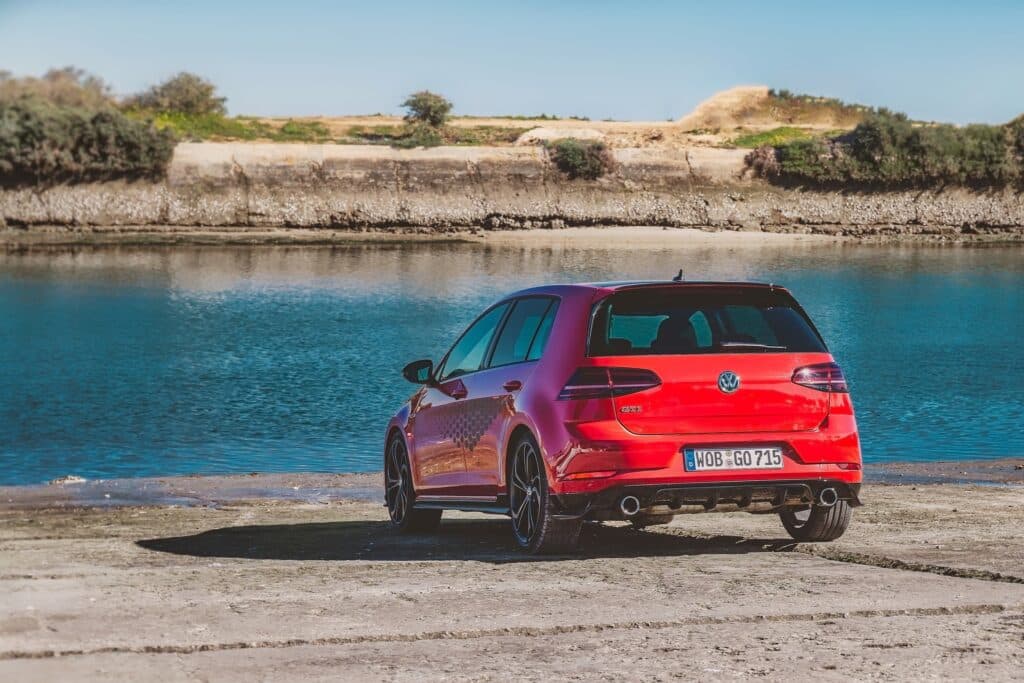 Diagnostic software or a separate diagnostic tool for your VW Golf IV?
There is actually also diagnostic software for your VW Golf IV that you can use on your laptop or smartphone. Before we go into that, let's look at the differences between the two approaches: OBD-2 via an external diagnostic tool and OBD-2 via software.
OBD-2 using software is an alternative method to read your vehicle. In our opinion, this method has advantages because you can use a large screen and research error codes directly on the Internet. Using the software is simple: you connect your laptop or smartphone to the vehicle via an adapter, start the software and make sure that your laptop's operating system is supported.
So for your VW Golf IV, an external diagnostic tool or diagnostic software for laptop or smartphone are available. A separate device is a good choice if you only need a few functions and prefer a separate device. However, if you're looking for more flexibility and deeper control, using diagnostic software on your laptop or smartphone is recommended.
Advantages of diagnostic software for VW Golf IV
Thanks to the additional functions of the diagnostic software, you will benefit from many advantages for your VW Golf IV. The software allows you to analyze data from different ECUs, so that no errors remain hidden and you get all the information you need to solve problems. In addition, by learning the most important trouble codes, you can potentially reduce garage visits and save money in the long run.
Another option is to use an OBD-2 app, which is considered a top solution. This is where an app like Carly comes in. Connecting to your smartphone is even easier than connecting to a laptop. You plug the Carly adapter into the OBD-2 port of your Golf IV and automatically connect your smartphone to the device via Bluetooth Low Energy (BLE). The adapter costs about 59,90 €. In addition, you need the Carly app , which can be downloaded from the App Store or Play Store.
The app offers even more functions than a laptop. Not only can you read out fault codes or check the technical condition of your car, but you can also make changes to your Golf IV, such as deactivating the start-stop function for the long term. Carly allows you to unlock hidden features that the manufacturer may not have released for all models. Especially with VW, you can make customizations that are both practical and visually appealing. For example, you can activate the "Coming Home" feature, which keeps the headlights on after you lock the car so you don't have to walk to the front door in the dark. It's best to check out the many options on the Carly website.
Carly also offers a used car check. This function reads all control units and compares their data. If something has been changed or seems suspicious, the app sounds an alarm. This is especially important considering that about one-third of German used cars have manipulated speedometers. With Carly 's used car check, you can easily avoid such problems.
Overall, there are numerous options for diagnostic tools and software for the VW Golf IV. Depending on your needs and preferences, you can use an external diagnostic tool or consider a software solution for your laptop or smartphone. Using an app like Carly offers additional features and benefits that can help you better understand your vehicle and identify potential problems early. Choose the method that suits you best to monitor and maintain your VW Golf IV.
Which diagnostic tool is perfect for your VW Golf IV?
By reading all this information, you will surely get a better understanding of which product is best for the VW Golf IV. If you are still undecided about which diagnostic tool to choose, we would like to recommend Carly. If you came across this article directly, congratulations – you saved yourself a lot of time and effort!
Carly offers customized software for evaluating vehicle data for most cars available in Germany, including VW. Fortunately, this also applies specifically to VW, which we would like to emphasize once again here.
If you own additional vehicles besides your VW Golf IV, Carly is an excellent option for that as well. It is the ideal universal program with suitable software for most German vehicles. To learn more, visit the Carly website, where you'll find a comprehensive list of all the models you can optimize with Carly.
We're pretty sure that while you were reading, you came across something that piqued your interest and you'd like to try it out. Whether it's something you've always wanted to try or something you didn't know was doable, we hope you enjoy it.
In summary, the Carly OBD scanner for your VW Golf IV offers the following benefits:
● Diverse compatibility with various vehicle models, including VW
● User-friendly operation via smartphone app
● Ability to activate hidden features and make custom adjustments to your vehicle.
● Used car check that can detect tachometer manipulation.
● Long-term savings potential by avoiding unnecessary visits to the workshop
● Extensive functions that go beyond the simple reading of error codes.