The indicator lights on the dashboard are flashing like crazy again, and you have no idea what's going on. This indicates that action needs to be taken. However, you may not want, or be able to rush to a workshop to receive professional attention. How do the experts read out and delete OBD codes?
How can you read out and delete the fault memory? The fault memory can be read out and deleted with a diagnostic device. There are three types of diagnostic device. These are external diagnostic devices, diagnostic software, and diagnostic apps. Your vehicle's data is read out using these devices, and fault codes can also be deleted. For this, you require software and an OBD2 scanner which handles the connection between the vehicle and device. Depending on the device, you may pay less than a hundred euros for a diagnostic app, or several thousand euros for a professional-level, external diagnostic device.
[lwptoc]
Let us tell you how to read out and delete the fault memory in your car by yourself and why a visit to a workshop can still be worthwhile. As an extra tip, if you like codes like Morse codes, you can save money when reading out the fault memory yourself with another method that we will show you as well.
When Is It Necessary to Read Out and Delete OBD Codes?
As you may know, the technology of the modern vehicle is as complex as the inner workings of a computer. Your vehicle is in effect, a computer on four wheels. The error or fault memory is one component, and its responsibility is to record mechanical or electrical defects or faults. This information can then be read out and evaluated.
Honestly, there's no prescribed regular interval for reading out and deleting the fault memory. This means that normally, you will hardly have to pay attention to the fault memory. However, when all the lights and symbols start flashing on your dashboard, it's time for a thorough check-up.
Apart from this, it's still advisable to read out the fault memory at self-defined intervals, as this means you can catch minor faults and rectify their underlying causes before they cause major damage to your vehicle.
OBD2 Makes This Possible
Good news! Nowadays, you no longer necessarily require the expertise of a specialist to read out and delete OBD codes. Any gasoline vehicle manufactured from 2001 onwards, or diesel vehicle manufactured from 2004 onwards has the OBD2 interface built into it. Oh, and incase you were wondering, OBD stands for On-Board Diagnostics and is a universal interface.
Before all vehicles were equipped with the OBD2 interface, respective car manufacturers had their own connections and different systems to collect and evaluate vehicular data. This made reading out and deleting error memories exceptionally complicated and costly, even for workshops as they had to manage a myriad of different connections and interfaces.
Owners of older model vehicles still face a laborious search for workshops that have the right connection for their car. Vehicles with the OBD2 interface enjoy easier maintenance and error detection, for professionals as well as novices and the task can be accomplished relatively quickly.
How Can You Read Out and Delete the Error Memory by Yourself?
If you don't feel like driving to a workshop, you can read out and delete the fault memory by yourself with a laptop, smartphone or diagnostic device. Your selected device must be connected to the car with a suitable OBD2 scanner. Once connection has been established, the error codes will be shown on the display.
If you use a laptop, you will need a diagnostics scanner, suitable software and — in some cases — another adapter for your particular vehicle model.
If you decide on the smartphone option, you need a matching mobile app. The smartphone option offers immense practicality, as there are already countless apps, many of which are free to use. You will need an OBD2 scanner with Bluetooth connectivity for data processing so that data can be transferred between it and your smartphone.
Carly Universal OBD Scanner — The All-Round Option
The Carly Universal OBD Scanner is a small but powerful option that provides all required information about the connected vehicle to a connected smartphone via the Carly app. With the Carly Universal OBD Scanner, you can quickly read out and delete OBD codes.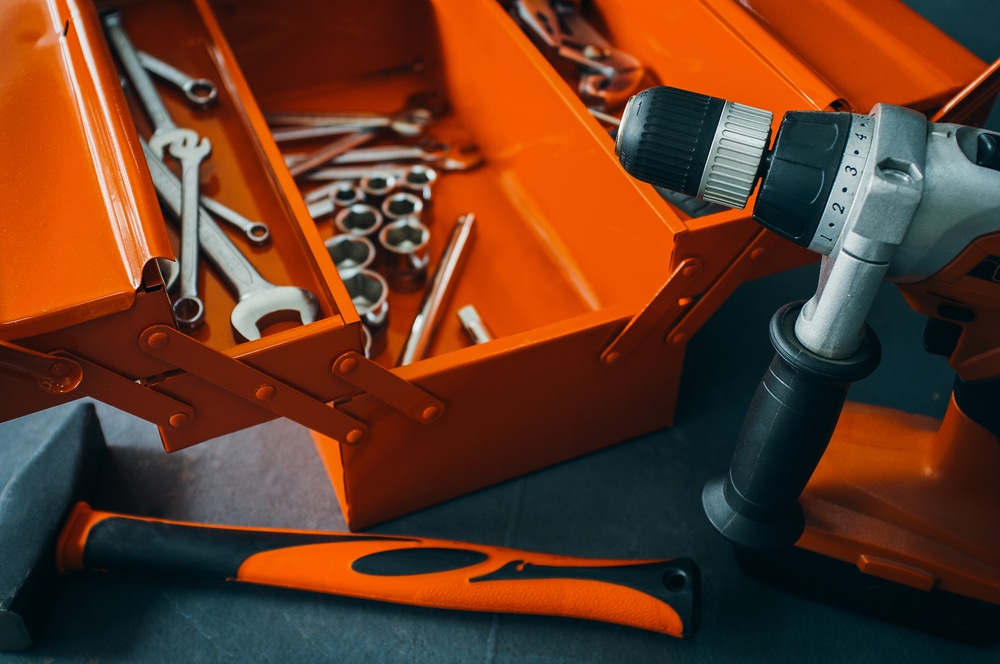 The scanner works on iOS as well as with Android operating systems and supports VW, Audi, Mercedes and many other car brands. In addition to the fault diagnosis function, Carly offers numerous added functions such as the Carly Used Car Check and car coding. You can also find more about auto coding here. You can check online whether the Carly Universal OBD Scanner supports the respective functions of your own vehicle before purchasing it.
Be Careful When Buying a Diagnostic Device
In addition to a laptop and smartphone, there is still a third option, the handheld diagnostic device that allows you to read out and delete fault memory yourself. Depending on whether you want to use the diagnostic device for sporadic checks or whether it will be in continuous use, there are simple and inexpensive devices for less than €100 up to exclusive models in the hundreds or even thousands of Euros.
Exercise caution with extremely cheap devices, as these could be counterfeit products from East Asia. They may not work properly, or may require overpriced special software to work. You can find decent and reliable devices online, or at specialist shops from brand manufacturers.
You Can Also Read Out and Delete OBD Codes without Devices — Here's How!
There's a possibility for you to read out and delete the fault memory without having to spend any money on diagnostic devices or software. However, this only works for vehicles with an Electronic Accelerator Pedal. Newer vehicles already have this.
Since the electronic accelerator pedal is connected to the complex control devices of the vehicle the built-in error memory can be accessed and displayed using this method.
The Engine Control Light plays an important role here. It repeatedly flashes, using light signals that show the numbers from one to nine, and a four-digit code becomes visible. One flash stands for the number one, ten flashes stand for the number zero.
How do you perform this task? Here's how!
When the car is parked and the ignition is switched off, step hard on the brake and accelerator pedals. On vehicles with an automatic transmission, the transmission lever must be placed in 'D'.
Now turn the ignition key to the "ignition" position.
The engine control lamp should flash after a short time and show the numbers in the aforementioned light signals at short intervals. It is best to write the numbers down on a notepad, so that you don't miss any.
If the engine control lamp flashes without stopping, it means that it is no data on the error memory and you are safe.
If you are unsure or if you are doing this for the first time, it's better to seek advice from a professional. You should not rely entirely on this "Morse-code-like" method, because an incorrectly interpreted code can have serious consequences in extreme cases.
Finding Your Vehicle's OBD2 Interface
Whilst devices for reading out and deleting the fault memory are relatively easy and wallet friendly for novices, you need to find the OBD2 socket in your car to connect them to, for the error messages to appear within a short span of time. So where is the OBD2 socket?
There is no single location on all cars. You might be tearing your hair out or turning your cockpit upside down. Basically, the port is usually in the driver's area in a radius around the steering wheel. You might find it in the center console, under the ashtray, in the vicinity of the steering column or in the glovebox. A read through your vehicle's manual or a quick Internet search will reveal it.
Reading Out and Delete Fault Memory in the Workshop
With the right tools, anyone can read out the fault memory in their vehicle by themselves. Of course, you can also perform this task in the workshop. Here are some considerations for this avenue.
Cost and Time
To read errors in a workshop, it may cost between €25–€60, depending on vehicle model, although authorized dealers may offer this free of charge. In terms of time, it can take between 15 and 30 minutes plus around 5 minutes to clear the fault memory.
But, did you know that your car automatically deletes sporadic errors on its own if they do not occur within a certain number of driving cycles? For example, if an error occurs once and doesn't occur again for thirty driving cycles as an example, the system will delete it from the memory.
When Is a Visit to the Workshop Still Necessary?
Workshops conduct readouts with larger and professional-level devices that allow a deeper technical analysis than is possible with cheaper, consumer-grade devices. Professional devices can be purchased for private use but the cost-benefit comparison does not really make much sense.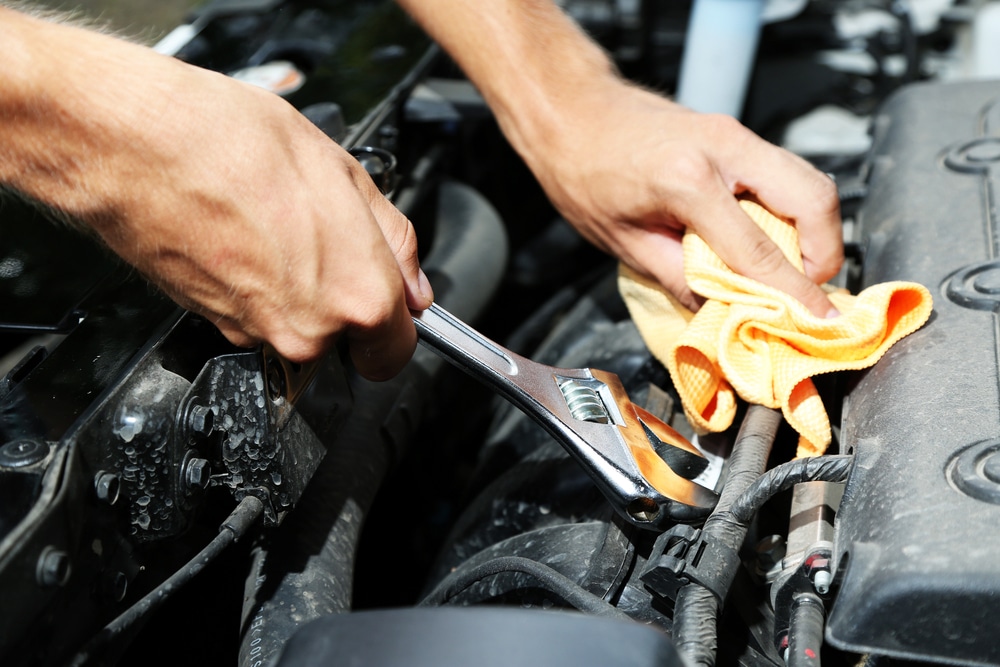 Another factor in favor of visiting the workshop is that whilst a novice can read out and delete the fault memory in next to no time, you may not correctly interpret the root cause of the error messages, and not take a clear call to action. For example, if you see the code P0620, you might decipher it as "Generator Control Circuit Malfunction", but without knowing how to rectify the fault, it is not safe to merely delete the code.
Codes can be easily deciphered through online research, but without the necessary specialist knowledge, it is difficult to judge whether a code corresponds to a minor defect or a serious fault that requires immediate rectification. Therefore, reading out and deleting fault memory is easy, but further analysis and root cause identification is best left to a professional.