An easy and great way to know what is happening with your BMW is to read out the fault codes. This is highly useful when warning lights suddenly appear on your dashboard, or when you just want to know your car's health status.
In the workshop, checking the ECUs costs between $30 to $70 euros. However, reading the fault codes on your own is easy and can save you a lot of money.
There are three diagnostic tools that you can use:
A standalone diagnostic device
A laptop with connection cables
Your cellphone and an OBD2 scanner with an app.
In this article, we tell you the best way to read BMW fault codes and discuss everything that you need to consider! Plus, we'll give you an insider tip on how you can read the fault memory and code your BMW with a single device!
What is the BMW fault memory for?
All the technology that modern vehicles are equipped with resembles the internal systems of a computer.
These systems include control units that communicate with each other and play off each other to keep the car running like clockwork. However, as technologically complicated as this can sound, even non-experts can take advantage of this highly developed technology.
One component of this complex system is its fault memory. In every BMW, the fault memory is used to record mechanical defects or electrical faults that occur in the vehicle.
This information is important so that mechanics in the workshop can quickly get to the source of the problem. However, thanks to today's technology, even beginners can easily read out the fault memory on their own.
When should you read the fault codes in your BMW?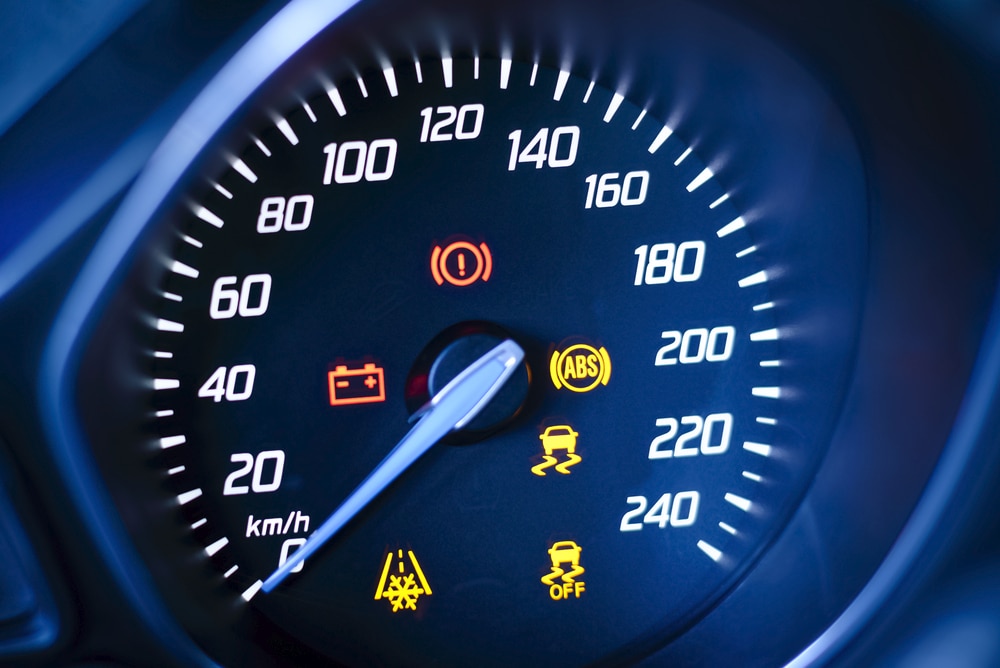 If you own your own diagnostic tool, we advise you to read out your BMW's fault codes every two months. This way you can always know your car's health status and easily prevent problems from becoming severe.
Additionally, whenever a warning sign lights up on your car's dashboard you should always perform a diagnostics check (readout of fault codes). This will allow you to know why a certain warning sign turned on and its severity level.
What makes it possible to read your BMW's fault codes?
The fault memory in the BMW can be read out by connecting a diagnostic device to the vehicle.
Initially, just the most common BMW models such as the BMW E36 or the BMW E39 were equipped with the new OBD2 port.
Now, almost all cars manufactured in the EU since 2001 (for gasoline vehicles) or 2004 (for diesel vehicles) have a uniform, 16-pin OBD-2 connector installed in all vehicle models.
Where is the OBD2 port located in the BMW?
Among BMW models, the OBD2 port can be located in different places in the vehicle.
For example, for the BMW E39 series, the OBD2 port can be located in the engine compartment and also on the driver's side, below the steering wheel, that depends on the year of construction.
We recommend you check either the driver's area around the steering wheel or the center console area and around the glove box.
Here you can also find videos for locating the port in your BMW. Alternatively, you can also find your BMW's OBD2 port location in the car's manual.
Reading BMW fault codes at the workshop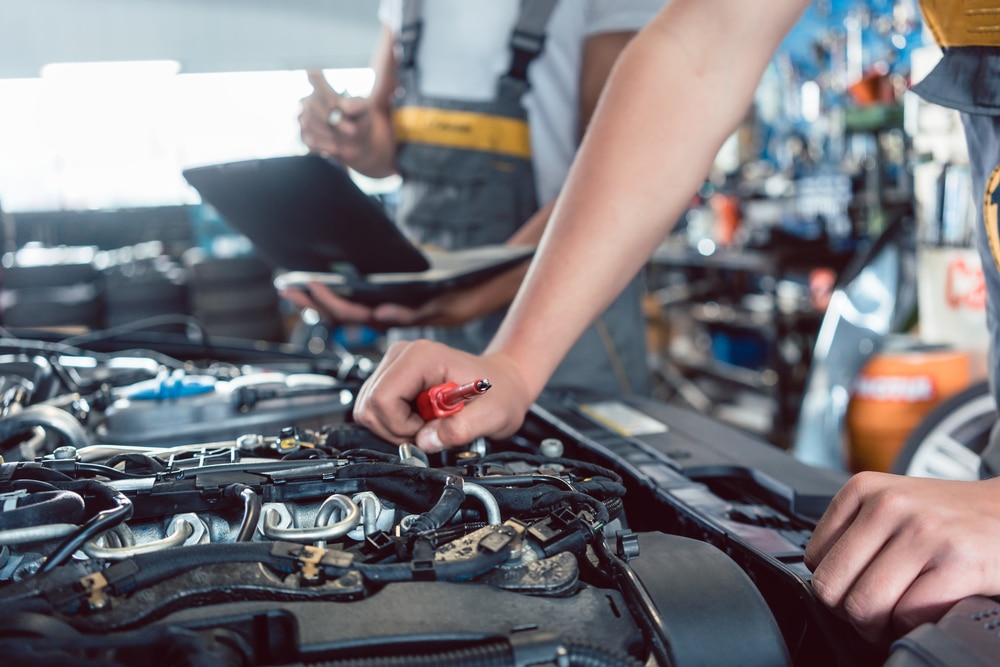 If you want to read fault codes on your BMW you can either take your car to a workshop or do it yourself.
Costs
The costs to read fault codes on a BMW vary depending on the workshop and sometimes on the vehicle model. A price guideline for reading and deleting the error memory is $30 to $70.
In some cases, BMW dealerships offer to read the fault memory free of charge.
It may sound unjustified to pay that price for a 10-minute service. However, a garage should be using a professional device meant specifically for reading out the fault codes. These professional devices can cost up to $10,000.
Even the "less expensive" devices that are used in the workshop, can cost $3,000 and up. So, with such expensive devices, you can expect reliable and accurate diagnoses.
Evaluation of fault codes by a professional
Fault codes usually consist of a combination of letters and numbers. After a readout, they can be evaluated on-site by a car expert and repairs will be carried out if necessary. So you no longer have to worry about whether you can safely ignore the fault code.
Read out the BMW error memory yourself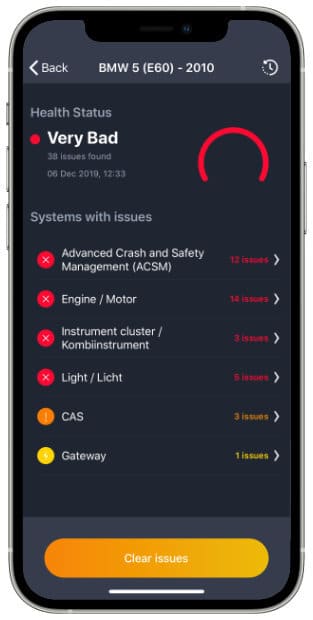 If you are a passionate car hobbyist or simply want to save money for the workshop, there are also ways to read and clear the error memory in the BMW yourself.
With your own diagnostic tool, you might not be able to dive deep into the technology within each control unit. However, even if you are a beginner, with your own tool you will be able to read your BMW's fault codes, interpret them and even clear them out from the system.
The 3 ways to read BMW fault codes
In the following, we present you the three ways to read out the error memory of BMWs.
1. Standalone diagnostic device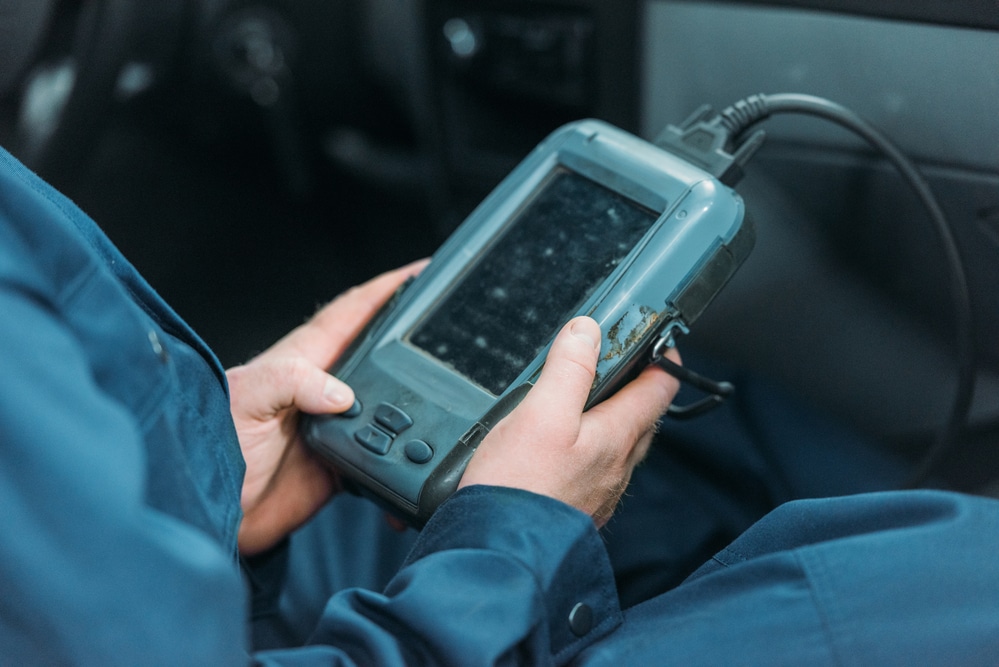 Using a standalone diagnostic device to read out the error memory is easy and fast. Just like a professional, you simply plug the connection cable into the OBD2 socket of the BMW, and the error codes appear on the display of the device. A diagnostic device usually has a reasonable weight and practical size.
The disadvantage here could be that you first have to buy a suitable diagnostic device. Usually, you can find them online for under $100. However, not every diagnostic device supports every BMW.
Be careful! The fact that a device is cheap does not always mean that it's good. Especially for BMW diagnostic devices. Particular care should be taken with extremely cheap devices, as they could be counterfeit. These often do not work properly or can only be used in combination with special overpriced software that has to be purchased.
2. Laptop with software and OBD cables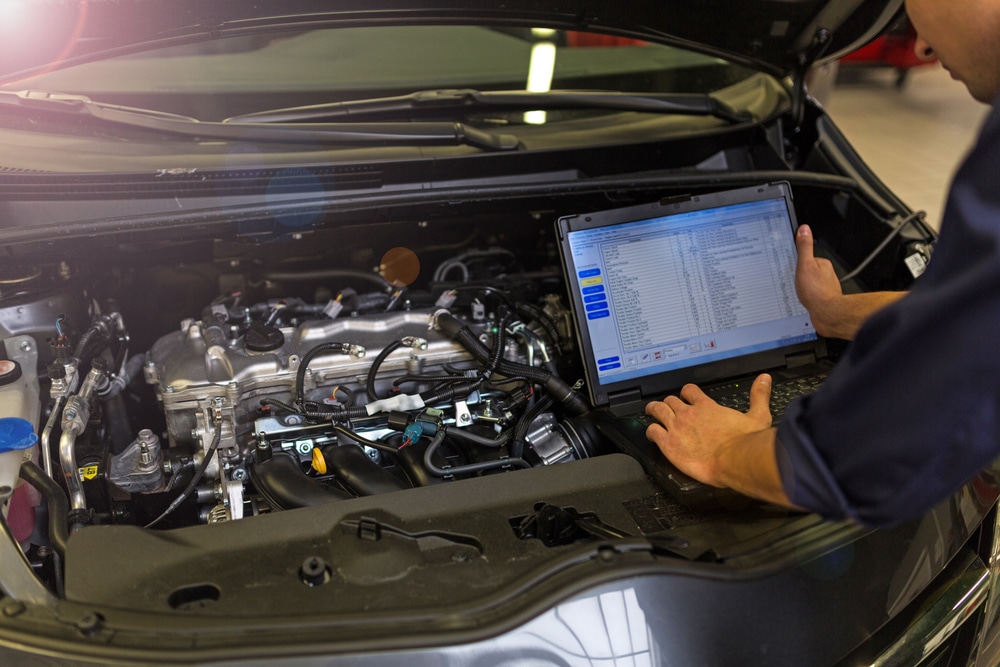 You can also read a BMW's error memory with a laptop. For this option, you need a laptop, OBD cables to establish a connection with your BWM, and suitable software for the readout.
You can get this equipment online for under $100. The purchase of the adapter cable is often already included with the software.
However, if you decide to go for this option. you should pay attention to whether the software version is compatible with the operating system of your computer. And remember, then you have to have the computer nearby in order to run the diagnostics.
3. Your smartphone and an OBD2 adapter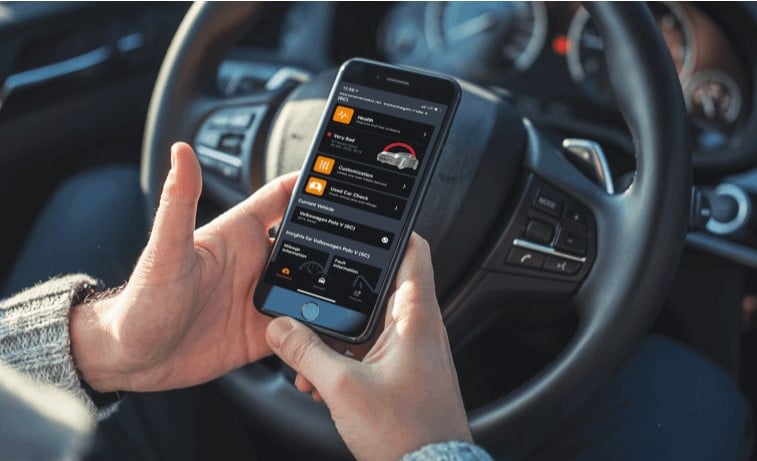 The third and most user-friendly option is to read out the fault memory of your BMW with an adapter and your cell phone. All you need are these two devices and a suitable app.
OBD2 Bluetooth scanners are the best types of adapters since the connection between the vehicle and your smartphone is via Bluetooth. You can find OBD2 scanners for an affordable price and the accompanying app can often be downloaded for free.
An example is the Carly Universal Adapter. The adapter works with iOS and Android operating systems and is ideal for reading the fault memory for many BMW models such as the BMW E39.
Fault memory readout and car coding with Carly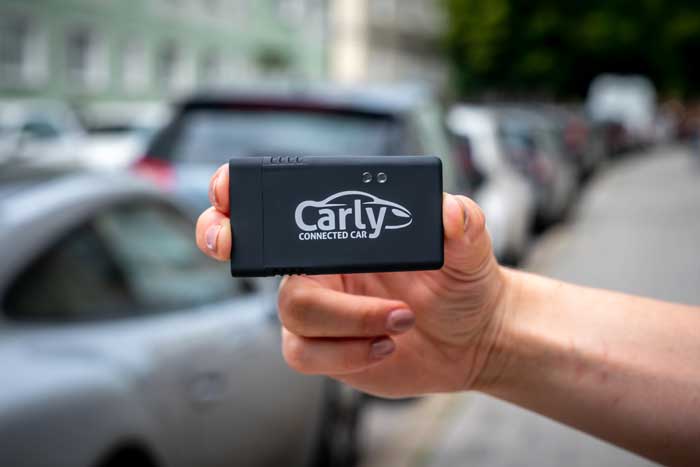 Carly is the top-rated OBD2 scanner for BMWs. What makes the sophisticated Carly adapter different from other OBD2 devices is that in addition to running diagnostics, it offers many advanced functions for BMWs,
For example, with the car coding feature, you can activate or deactivate functions in your car and customize your BMW. Additionally, you can access real-time data from your BMW and also perform DIY basic maintenance.
With Carly, you can access all of these features for your BMW for an affordable price.