When it comes to choosing the best OBD2 scanner (scan tool) for your iPhone, there are a few things you need to take into account. In this blog post, we'll guide you through the process of choosing an OBD2 scanner for your current vehicle and give you our top picks.
The Top 5 OBD2 iPhone Scanners
Top 5: FIXD
The FIXD premium app is one of the most popular OBD2 scanners for iPhones.
PRO: Easy to understand and provides useful information e.g. fuel economy
CON: Limited reading of fault codes (doesn't read all engine codes such as ABS and Airbag, only reads transmission codes in certain models), only basic features available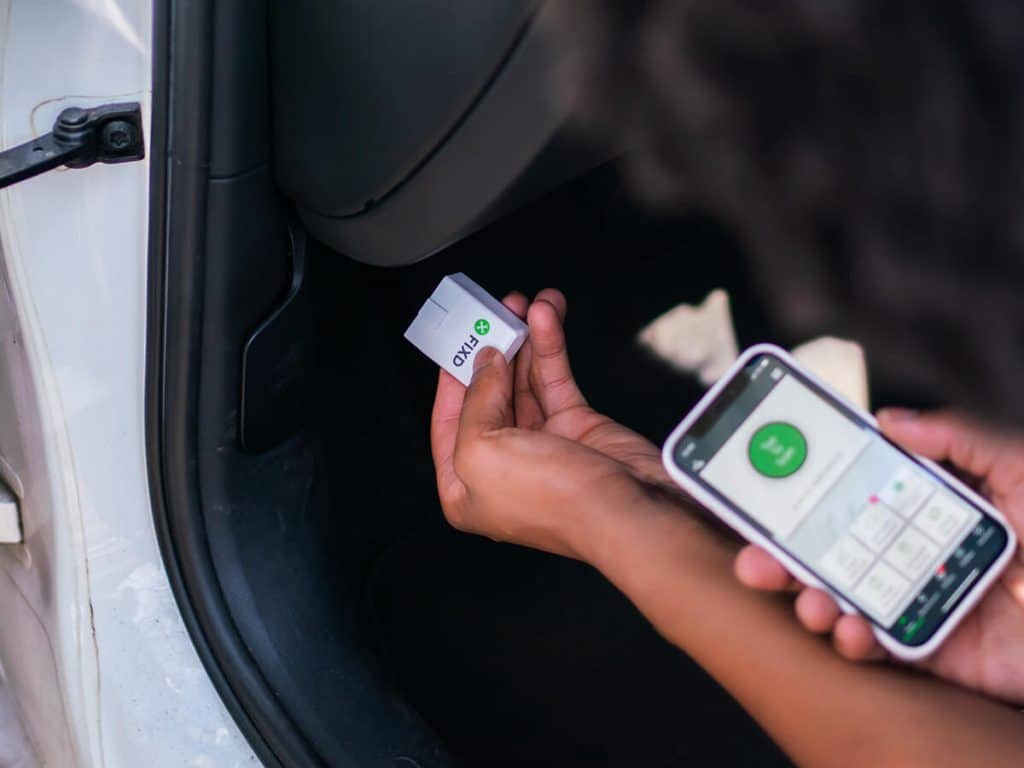 Top 4: CARISTA
The Carista app is another great option for those looking for an OBD2 scanner for their iPhone.
PRO: Clean interface, OBD and Manufacturer-Level Diagnostics available
CON: Live Data only available for Nissan and Infiniti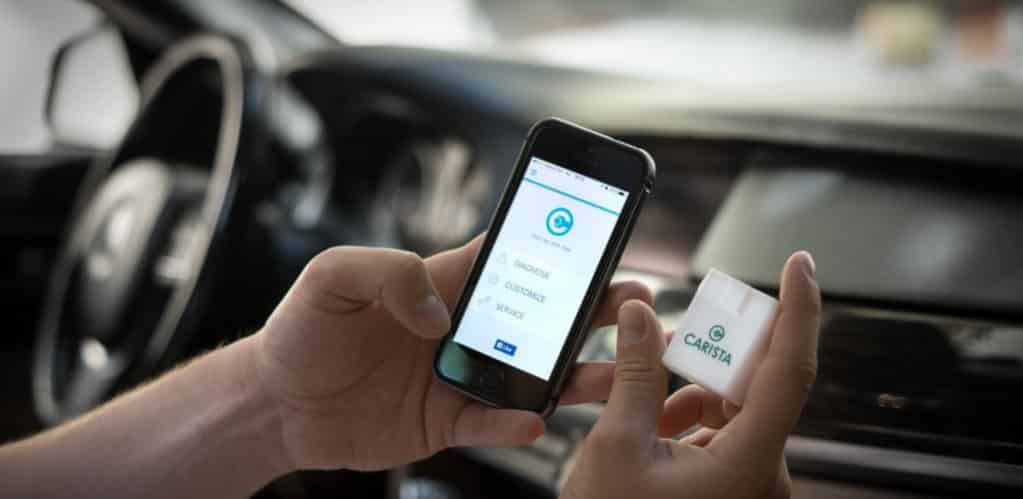 Top 3: Bluedriver (BlueDriver Bluetooth Professional)
The Bluedriver app is easy to use and provides useful information for your IOS & Android.
PRO: OBD and Manufacturer-level diagnostics available (limited models)
CON: Paid features only and limited analysis provided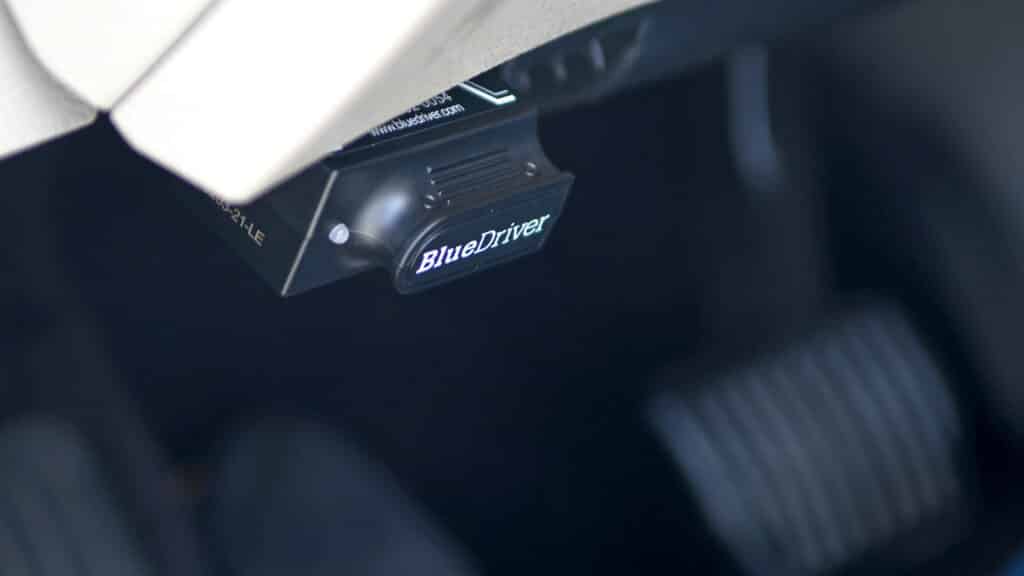 Top 2: OBDELEVEN
The OBDEleven app is a scan tool for those who want a very user-friendly one.
PRO: Easy to understand with basic diagnostics
CON: Need to pay for every feature with in-app credits; features available for limited brands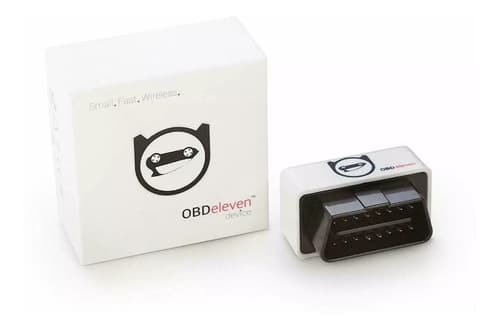 Top 1: Carly OBD2 App
The Carly OBD2 app is a great choice if you want more than just a tool that reads and clears fault codes. The app provides you complete repair guides developed by mechanics for you to fix your fault codes. Additionally, you can also access other advanced functionalities such as car coding, live data, used car check, and more! Finally, the Bluetooth scanner can be paired with both iOS & Android devices, and you can keep track of several vehicles in the app.
PRO: Advanced features available including manufacturer-level diagnostics, car coding, professional mechanic insights, repair guides, and more.
CON: Yearly app subscription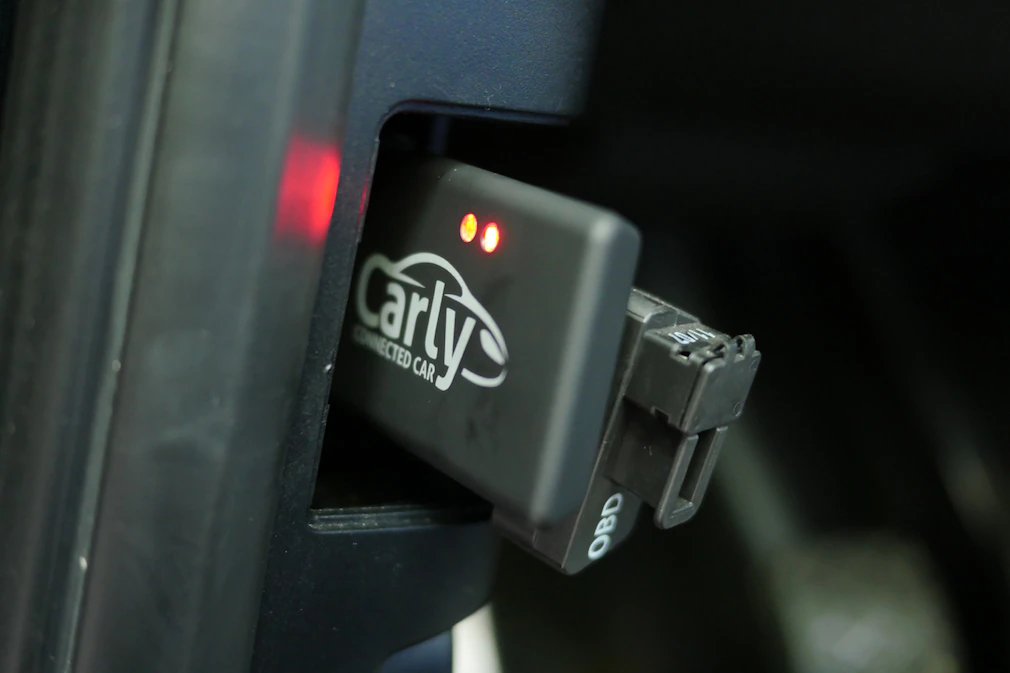 There is a wide variety of other great OBD2 scanners for iPhones out there, e.g. also newbies like OBD Fusion. When it comes to the diagnostic scanners for your vehicle, you may be wondering what exactly is the best? It depends on personal preference. However, with the Carly app, you have one of the enhanced diagnostic tools with key features like NOx Control Diagnostic, Coding, used car check, and diagnostics but also advanced features like Smart Mechanic. There is also a wide Carly community with customer reviews.
Most Frequently Asked Questions
How do I connect my iPhone to OBD2?
In order to use an OBD2 scanner with your iPhone, you'll need to purchase a special adapter. This will plug into your car's onboard diagnostic port and allow you to connect your iPhone – the best ones are connecting via Bluetooth, but there are also OBD scanners connecting via Wi-Fi or cable. Once you have the adapter, simply download one of the apps and follow the instructions. After that, you can start the scan tool so that the vehicle monitors.
If you're looking for an OBD2 scanner for your iPhone or Android devices, we hope this blog post has been helpful. We've provided our top diagnostic scanner, as well as a brief guide on how to connect your iPhone to the scan tool. If you need further information on how to use an OBD scanner in detail, maybe this blog article could be useful.
Can I use my iPhone as an OBD2 scanner?
Yes, you can use your iPhone (& Android) as an OBD2 scanner. There are a number of OBD2 apps available for all mobile devices that allow you to do this, and we've listed our top scan tool picks above.
What is an OBD2 scanner?
To start with, let's briefly go over what an OBD2 scanner is.
An OBD2 scanner is a device that plugs into your car's On-Board Diagnostics (OBD) port and allows you to read diagnostic trouble codes (DTCs). This repair report can be extremely useful if your check e.g. engine light comes on, as it can help you identify the problem and potentially fix it yourself. For a deeper look, you can find further information here.
What is the difference between OBD and OBD2?
OBD2 refers to the second generation of the onboard diagnostic system. OBD or onboard diagnostics is the system in a car that controls and monitors all the important control devices, offering data access with the appropriate hardware and software. With an OBD2 scanner and the OBD2 Apps, you can have enhanced diagnostics, deep real-time insights, and decreased costs for repairs.
What does an OBD2 scanner detect?
OBD2 scanners can be used to detect a wide variety of things. Some key features can be:
– Diagnostic trouble codes (DTCs)
– Check engine light plus control diagnostic warning lamp
– Vehicle speed
– Engine RPM / Engine Fault Codes
– Fuel economy / Fuel level & fuel tank / Fuel consumption
– Coolant temperature
– Intake air temperature
– Oxygen sensor readings
– Battery Tests
– Mass airflow sensor readings
– Throttle position sensor readings
Bluetooth OBD2 scanners can be useful if you're having trouble with your current vehicle. The scan tool can help you diagnose the problem and, in some cases, even fix it without high additional costs.