Are you the proud owner of a BMW X1 F48? Congratulations, it's a great small SUV from Germany. However, as with any vehicle, problems can crop up. Here and there, a warning light can come on, or a hiccup can manifest. Wouldn't it be great if you could get to the bottom of these issues yourself, as well as be alerted to possible issues before they develop into large ones? You can, you just need an appropriate BMW X1 diagnostic tool. There are several options, and we're on hand to guide you through them.
So, which BMW X1 diagnostic tool is best for the F48? There are several options on the market — from external diagnostic devices to software for laptops, and diagnostic apps for smartphones. However, we recommend an app for your smartphone that you can download from the Apple App Store or Google Play Store. That app is the Carly app, which costs between €21–€80 a year, plus the Carly Universal Scanner, which is required for the Carly app to talk to your car. The Carly Universal Scanner costs €59.90 and is a one-time purchase.
[lwptoc]
Let us introduce you to the various options available, as well as recommend the best from our point of view. We also provide background information, and we can take away one major fear you may have: you don't need to be a trained auto mechanic to read and understand the error messages from your BMW X1 F48.
The Diagnostic Equipment Options
There are three different types of diagnostic tools:
External standalone diagnostic equipment

Software for a laptop

Apps for your smartphone
Standalone diagnostic devices are aimed mostly at pure diagnosis, while apps can go beyond this and offer a more comprehensive feature set. Software may straddle the lines.
A BMW X1 diagnostic tool can vary greatly in size and price, ranging from small handheld devices to suitcase-sized professional devices. The smallest and cheapest examples may cost as little as €10 for a very basic feature set, while a professional device can reach upwards of €5,000. They all have a screen, control interface (which can be physical buttons or touchscreen) and are external, independent devices that you must carry with you whenever you need to scan your car.
Diagnostic software is another avenue. To do this, the appropriate software must be installed and run on a laptop, which you connect to your vehicle via a device that you must purchase separately. You also need to ensure that your chosen software and device are compatible with each other. It would help if you had your laptop and device at hand whenever you wish to perform a diagnosis. There is also the matter of software updates. The automotive world is constantly evolving, and software must evolve with it. Some manufacturers may not update their software after a certain period, while others may do so but charge for software updates, which you will have to cough up for to ensure proper functionality.
Diagnostic apps for smartphones are the future. They are typically the cheaper first two options and offer the ultimate convenience since you always carry your smartphone with you. They are also updated frequently and provide a wide set of features. Apps are also very intuitive. Rather than having to read thick instruction manuals for your BMW X1 diagnostic tool, you can get to grips after a few minutes. However, you will need a scammer to connect your car to your smartphone. Still, the scanner is usually small and links to your smartphone wirelessly, so you could store the device in your glovebox or keep it permanently plugged in if you are interested in real-time monitoring.
Basic Knowledge of Auto Diagnosis
Now, we will briefly go into the OBD2 interface and how it is used for automotive diagnosis. Don't worry; we will keep it as simple as possible and not too technical so that you can select the best BMW X1 diagnostic tool for your F48.
OBD2 Scanner
Regardless of the option you choose, you will require an OBD2 scanner. This plugs into the OBD2 socket on the vehicle, which, in your BMW X1 F48, is located in the driver's footwell, on the left-hand side behind a flap. The scanner contains a chip and circuitry to translate the language of your vehicle control systems into a form that the app can understand and send wirelessly (typically via Bluetooth or Wi-Fi) to your smartphone. In the past, the scanner came with a physical cable, but that is now obsolete.
OBD2
OBD stands for on-board diagnostics and is an international standard. It was developed in the 1990s to monitor vehicle emissions-related values initially. It is important that problems associated with the on-board emissions control system are immediately reported to the driver. The idea was that the environmental impact of cars could be managed.
Since the OBD2 standard proved to be very reliable, it was increasingly used for other vehicular purposes, such as general vehicle diagnostics and for reading out error codes. All gasoline vehicles from 2001 onwards (in the EU) have OBD2 on board, as do all diesel vehicles from 2004 onwards.
Control Units
Like all cars today, your BMW X1 F48 is also a rolling computer. The average automobile may have fifty to one hundred control units. Each control unit is responsible for specific vehicle systems. For example, there will be a control unit for climate control, another one for the central locking, and yet another responsible for vehicle lighting. A data highway or bus connects all control systems together.
Fixed parameters are stored in the control units within the framework of which the connected systems should work. If there are deviations, the control unit will attempt to counteract them and generate an error code that is logged in the system's memory. Most of the time, the issues are minor and can be fixed right away. However, depending on the severity of the error, a warning lamp and warning message can also appear to inform the driver about the problem.
Error Codes (DTC)
DTC stands for Data Trouble Code. There are two different types of error codes — the general ones that are internationally standardized and manufacturer-specific error codes. In total, tens of thousands of error codes are possible. All diagnostic devices can read general error codes. Manufacturer codes, on the other hand, cannot be read by all diagnostic devices — therefore, you need to obtain a device that is capable of reading these as well in order to get a full diagnostic picture.
The error codes are always structured in the same way. They consist of 5 digits. The first digit is one of 5 letters and denotes the general area where the error occurred. The common letters and what they represent are:
B = body
C = chassis
P = Powertrain (drive, engine, and transmission)
U = Network (OBD interface).
The second position is a "0" for a general standard code or a "1" for a manufacturer-specific code. The third digit denotes the error range in more detail and is expressed by the numbers 1 to 8. Here, for example, the "5" stands for the speed and idle control. The actual error is defined by the last two digits (00 to 99).
For example, an error code could be "P0073". Of course, you can't do much with this code alone. A good diagnostic tool will therefore show you the error with an explanation. In our example: "The input signal of the outside temperature sensor is too high."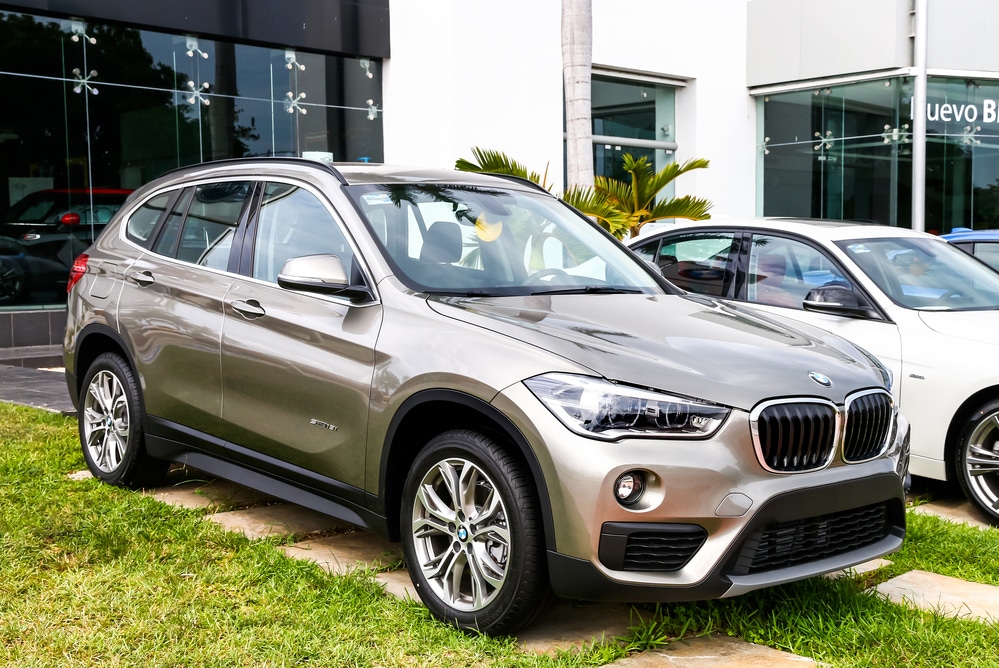 Therefore, you need to choose a BMW X1 diagnostic tool that supports BMW vehicles, especially the F48, or else you will have wasted your money and will not be able to obtain a comprehensive diagnosis of your car without further research.
Which BMW X1 Diagnostic Tool Is Best For My  F48?
We presented you with three options at the start. Our recommendation is a smartphone app, but not just any app. Our Editorial Team rather likes the Carly app and recommends it. Here are some of its advantages which make it stand above the rest.
First Advantage — an Impressive Range of Functions
The Carly app has an enormous and impressive range of functions. You can do more than read out fault codes and diagnose the vehicle in general with it. The app also offers coding of the car, calling up real-time data, a used car check, opening and closing the exhaust flap, a battery and service reset option, and many other functions.
Coding
Coding allows you to personalize certain aspects with your BMW X1 diagnostic tool. For example, you can set how the car behaves when you lock or unlock it (does it blink the indicator lights and sound the horn, or just blink the indicator lights, for example). There is a myriad of options available via coding, such as adjusting the seat heating parameters, at what speed the blind spot alert system activates, and much more. The exact personalization set on offer varies from car to car, but as the X1 F48 is a current-generation model, there should be an impressive number of options.
Real-Time Data
The Carly app can talk with your BMW X1 F48's control systems in real-time and display the changing values. You can access multiple values, including vehicle speed, engine RPM, coolant temperatures, and much more. You can use this, for example, to optimize fuel consumption, monitoring parameters after tuning, or for general interest.
Carly Used Car Check
The Carly Used Car Check is an ingenious feature offered by the Carly app. Did you know that up to a third of all used cars have undergone mileage tampering? Let's assume that you find a great used car on the internet that you wish to buy. The price is tempting, and everything looks good in the pictures. When you visit the buyer to inspect the car, simply connect the Carly Universal OBD Scanner and Carly app to it and perform the Carly Used Car Check. Carly will check and compare parameters across all control units and provide a report on if the car is clean or has undergone mileage tampering. It's the ultimate peace of mind when buying a used car!
Service Interval Reset
A savvy owner can carry out minor service and maintenance tasks, such as oil changes. However, it is equally important to reset the maintenance interval on the vehicle so that the oil change reminder will be updated. It will remind you when the next interval is approaching. Carly allows you to perform this task easily.
Reset Automatic Transmission

This function is particularly useful when purchasing a used BMW X1 F48. Modern automatic transmissions learn and adapt to the driver's driving style over time. On a used vehicle, the transmission program will have adapted to that driver's style. You will want to reset this so it learns your own driving style, and Carly will help you perform this reset.
Vehicle Diagnostics
Let's not forget the main reason why we are here, and that is diagnosis. The Carly app provides a clear diagnosis, not only displaying the error codes but their meanings. It does so in a clear and easy-to-understand manner, showing vehicle health status through a traffic light system. If you've got green, the vehicle is fine — no issues were found in the scanned systems. Orange means you should investigate a bit more and act, while red is displayed if the situation is of utmost urgency and immediate action is required. No more reading hundreds of errors in raw form and trying to decipher them when Carly will do it for you, and give you a comprehensive report on the health of your vehicle.
Second Advantage: Updates
Mobile apps can be quickly and easily updated, and Carly is no exception. Their team is constantly improving the Carly app. Updates are frequently pushed, eliminating small program errors as well as refreshing the function list. You never need to worry that your app is out of date or obsolete, as Carly keeps up with the latest changes in various models.
Third Advantage: Price
Price is a very important criterion when choosing a diagnostic solution. Let's take a look at the costs involved with a workshop visit versus using Carly.
Workshop
With the workshop avenue, there is the outright cost of the diagnosis, as well as the transport costs you would incur while your vehicle at the workshop. Workshop diagnoses can cost between €30 and €100 each time, with additional charges incurred for resetting and coding if desired. Best practice dictates that you should diagnose your vehicle several times a year, so this can quickly add up. Furthermore, you will be without a car and therefore need to arrange transport. Finally, you may not be able to get a diagnosis when you wish as you'll probably need to make an appointment, or wait.
The Carly App and Carly Universal OBD Scanner

Firstly, you will need an OBD2 scanner. The Carly Universal OBD Scanner is designed to be used with the Carly app and costs €59.90, a one-time charge. Using the Carly Scanner ensures secure and high-quality communication between the vehicle and the Carly app.
The universal version of the Carly app costs less than €7 per month, giving you not only a diagnostic tool but the entire function set described previously, including coding, resetting, and the Carly Used Car Check. Coding, in particular, is valuable, as a workshop may easily charge €30–€50 to change one setting. Furthermore, with the Carly app, you can closely monitor your vehicle and perform minor repairs before they can cause further costly damage.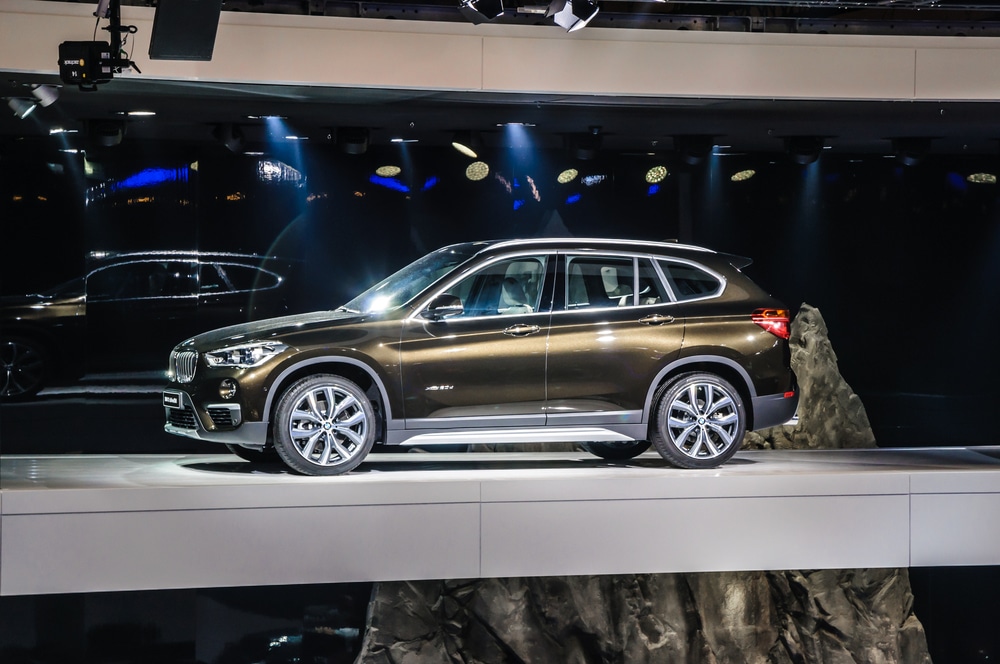 Important Note: not all functions are available for all vehicles. We have attempted to show you the relevant ones for your BMW X1 F48, and we recommend that you download the free Carly app from the Apple App Store or Google Play Store to check what exactly is possible for your BMW X1 F48.
Does That Mean That My X1 Never Has to Go to a Workshop Again?
Unfortunately, no, it doesn't. There are still tasks that will require a workshop visit. However, your workshop visits will be greatly reduced if you use the Carly app regularly to diagnose your BMW X1 F48, as you can capture small issues before they become major headaches. However, there can still be routine major maintenance and repair tasks, as well as complex, interlinked errors that only a professional can correct and will require a workshop visit.
Conclusion
If you perform a search on the best device for your BMW X1 F48, you will quickly see that it is the Carly app. It's a clever piece of technology that provides you with a gamut of features far beyond diagnosis. You can save a lot of money through performing scans, rectifying minor errors, and performing maintenance tasks at home, as well as resetting and coding as required. The Carly Used Car Check also saves you a major headache when going to purchase a used vehicle. Finally, you can keep all results and values in the Digital Garage, a cloud storage option where data can be analyzed and emailed, for example, to a workshop of your choice should the need arise.