The list of diagnostic devices is long. More and more suppliers are bringing their products onto the market and trying to gain a foothold with them, so you can quickly lose track of the various options. To make the choice easier for you, today we will go into some of the most important points to make your purchase easier and introduce you to the Carly Universal Scanner. Have fun with it!
So, which diagnostic device works for Mercedes vehicles? In principle, all diagnostic devices have similar tasks and therefore also similar functions. However, there are subtle differences that can have a major impact. One app stood out: The Carly app with the associated adapter is the perfect all-rounder for the vast majority of car brands on the German market. The app costs between €21 and €80 per year and the adapter costs €59.90 — but ­this only has to be paid once. With Carly, you are one step ahead of most other diagnostic devices, regardless of whether you look at handiness, performance, or function. There are also features such as the used car check, with which you can uncover possible speedometer manipulation in just a few minutes.
In this article, we have summarized the information you need to get an insight into the world of diagnostic devices and also give you some tips on how to use the device. We also talk about other topics that might also interest you. Then let's not waste any time and start with the article.
What is a Diagnostic Device Anyway?
Before we can delve into the topic, we must first clarify a few basic points, otherwise, misunderstandings could arise. So what does a diagnostic device actually do? It is nothing more than a code reader. The data produced by your car is accessed and analyzed by the device. We will also go into how the data is stored in your car and what is behind your on-board computer.
First, to the diagnostic devices. If you start a diagnosis, the error codes found will be displayed on the screen you use to view the data. So really, a diagnostic device does nothing other than read error codes. These error codes are stored in the control units of our cars. To go into more detail about the task of diagnostic devices, let's take a look at the control units.
What are Control Units?
Ever-improving technologies are leading to rapid change in our world, as digitization and the further development of artificial intelligence has exploded in recent years. It is therefore no wonder that the automotive industry also wants to benefit from this boom and is doing so. We could even say that this industry is one of the big winners of this development, if you look at the success of electric cars, for example. The flip side of the coin is the attendant surveillance that is necessary to control this amount of electronics. For this reason, the number of control units in cars has increased to over 100 such units in just one car in some cases in recent years. But what exactly do these things do?
There is a simple answer to this question: they make sure that everything runs smoothly. And they do that by processing information and giving appropriate signals, as well as storing information. Depending on the type of control unit, there are also different tasks for the mini-computer. Let's take a closer look at the Engine Control Unit, as it is incredibly important and has to handle many tasks:
The Engine Control Unit is responsible for the precise control of all functions relevant to engine operation. This includes all ignition and injection processes, emissions controls, as well as the regulation of the turbocharger, and, in some cases, the action of the start/stop function, if one is available. In order for the Engine Control Unit to work properly, it receives information from sensors about all the requirements that are placed on the module. The control unit has the task of prioritizing and implementing these. Such signals include the position of the accelerator pedal or requirements of the exhaust system for the mixture composition.
So, as you can see, ECUs play a very important role in the smooth operation of our cars. In other words: you can't do without them. With such a large number of devices, there is also a lot of information to be processed. The on-board electronics do this for us so that we can see all the data neatly displayed in our cockpit.
But it can happen that something goes wrong or there are problems somewhere. Then we get to see that on our ad. So now there is an error message on the display. And what's next? Don't worry, we're here for you, and jump straight to the next paragraph.
What Can a Diagnostic Device Do?
The number of diagnostic devices is now as diverse as the number of control units. More and more new manufacturers are trying to enter the market, resulting in a countless number of choices. Of course, every manufacturer promises their diagnostic device to be the best, which is quite logical, because if you don't stand behind your product, nobody will buy it!
But that's not always to the advantage of the consumer, because with such a flood of information, it's easy to lose track. Unfortunately, it also has to be said that many products do not live up to their promises, simply because not enough development time was put into the devices. It is therefore incredibly important for you as a consumer to think about two things: In what price range should your diagnostic device be and what functions should it fulfill? This is an absolutely necessary step, otherwise, you will probably quickly lose interest in looking for a suitable diagnostic device.
The Carly Universal Scanner and App
Of course, all this construction would be in vain if we didn't know what we were talking about. We were also in the situation and had to deal with these issues when looking for the right device, and we are very confident that we managed to do it very well. Let's now dive into some of the benefits of the Carly app. Then we'll go into the topic "diagnostic device or software". We haven't talked about that yet, but there are some significant differences that we would like to explain to you in more detail. But first, let's look at the basic advantages of the Carly app.
The Advantages of Carly
The price range for diagnostic devices starts at less than 100 euros and ends somewhere over €1000, although of course, you can also spend several thousand euros. If you get such a device for private use, you will definitely need to use it for some commercial work, otherwise, the device will not pay off. Or if you simply have too much money and don't know where to go, then, of course, you can give the company a helping hand and buy something like this from them! Why not?
We at Carly are content with a meager price between 21 and 80 euros. The price depends on the version you choose, although you don't necessarily have to decide here: we offer you a universal version for 80 euros that is compatible with most vehicles in Germany. You also need the Carly adapter, which is available on the Carly website for a one-off additional cost of €59.90. This ensures that the communication between the car and the app really works and that no-nonsense is spat out. You connect either via Wifi or BLE, where BLE stands for Bluetooth Low Energy (this means that your device automatically connects to the adapter without you having to search for the adapter in the Bluetooth devices list). All you have to do is turn on Bluetooth. This point, which we just mentioned in passing, is one of the advantages that our app has, if not the biggest. Because the adapter is not only "reserved" for one car, but you can theoretically connect all your vehicles and those of your neighbors at the same time.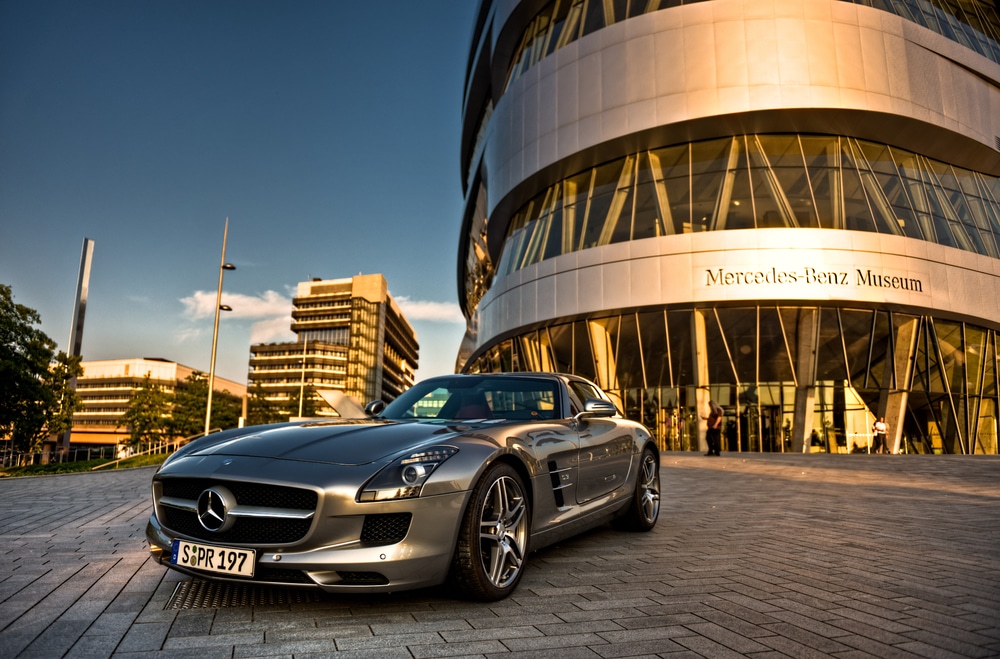 External Diagnostic Device vs. Diagnostic App
It's worth noting that you do have the option of purchasing an external diagnostic device. However, these are usually very expensive and also quite sparse. You can often only perform simple functions here, such as reading out error codes. You're better served with an app. You use your computer, which is what our mobile phone is now, and control everything with a few clicks on the screen. The range of functions is also much larger. In addition to reading error codes, Carly also offers functions such as coding, the used car check, or a health check that analyzes your car and then classifies your car in terms of health.
Diagnosis via OBD2 Device
We have already talked a lot about the areas of application of diagnostic devices. If you don't know what they are anymore, you can quickly read them again. Otherwise, let's move on to actual usage and how that roughly looks when using a diagnostic device. You'll probably be surprised how easy it is!
In contrast to the external diagnostic device, you only need the app itself and an OBD2 adapter that is connected to the car. The negative point of an external device is the, let's call it "limited" ability to read your car or do anything else, because of the simple design. However, if everything you need is there, that's not necessarily a bad thing.
So why do these "limitations" for external diagnostic devices exist? Well, a regular standard OBD2 device itself doesn't need any extra stuff to work. Due to their small display area, however, the options for displaying errors or other information are also severely limited. Therefore, such diagnostic devices cannot offer the same in-depth operating depth as sophisticated operating systems on, for example, your mobile phone.
But we'll say it again: if you really want to have fun and go in-depth with reading and analyzing your error codes, you should definitely get an app. The range of functions is much larger and besides, nowadays almost everyone knows how to use an app. And what should not be forgotten: an app is usually cheaper and always up to date since it updates regularly.
OBD2 Via App
So we finally get to the main focus now. Let's say it outright: OBD2 via app is also the method that Carly uses. Let's take a quick look at the functionality of OBD2 via app.
To do this, the professional workshop employee or the private individual connects their cell phone directly to the interface. Before you buy the software, you should just make sure that your operating system also supports the app. But that shouldn't really cause any problems
The additional fiddling with the cell phone and the download of the software definitely pay off. With this combo, you can access the most hidden data in your car. You can also look at the things you want to look at. With the help of menus, you can delve deep into the topic and you might quickly fall in love with it.
This method is also an argument for the bargain hunters among you since with a little time investment, possible visits to the workshop can also become a lot less. However, you should be careful with the word "little", because we are still talking about several hours! If you find the time, you should definitely look into it, we guarantee you that it will pay off!
If you really dig in and get along well with the app, you can also try to find errors directly, evaluate them and fix them. But remember that you should only do this if you know what you are doing. Unfortunately, deleting relevant error codes without addressing the root cause can also lead to problems with your car. Therefore, you should only delete what corresponds to your level of knowledge. At least that's the theory. It is best here if you turn to professionals or talented hobbyists who can also give you a tip or two.
So how does Carly work with smartphones? The main device, the Carly Universal Adapter is a device that simply has to be plugged into the OBD2 port of your car. The scanner is available on the Carly website for €59.90. In order for the scanner to work, you also need the Carly app. This costs between €21 and €80 per year, depending on which version you choose. You can find them normally in the App or Play Store. With so-called BLE (Bluetooth Low Energy), you connect your mobile phone to the scanner, that should be plugged into your car. The cool thing about BLE is that your phone automatically connects to the device without you having to do any manual work.
With Carly, you also have access to many features that your car has to offer. These are often installed by the manufacturers, but they are not activated. Depending on the manufacturer, these can also be different. In fact, almost anything you can think of is possible.
To give you an idea, we've written down a few things: If you want to lock your car but forgot to open the windows again, you can also do this with the key, even if it's not actually built into your car by default. The indicator can also be personalized in many ways, for example how often it flashes when unlocking or how the hazard warning lights should light up. There are countless possibilities, especially when it comes to locking and unlocking. You can even switch off the engine start-stop function. This is very practical because you don't have to turn off this function manually every time. You also have the option to make many changes to various functions in the interior.
In addition, Carly offers a used car check, with which you can test a car for a manipulated speedometer. All relevant control units are read out and compared. If something doesn't fit here, Carly will find out and let you know.
But that's not all. With the Lite version, which is available free of charge in the App or Play Store, you can try out everything that is possible with your own car before deciding whether you need to pay for the subscription to the full version.
Which Diagnostic Device for Mercedes?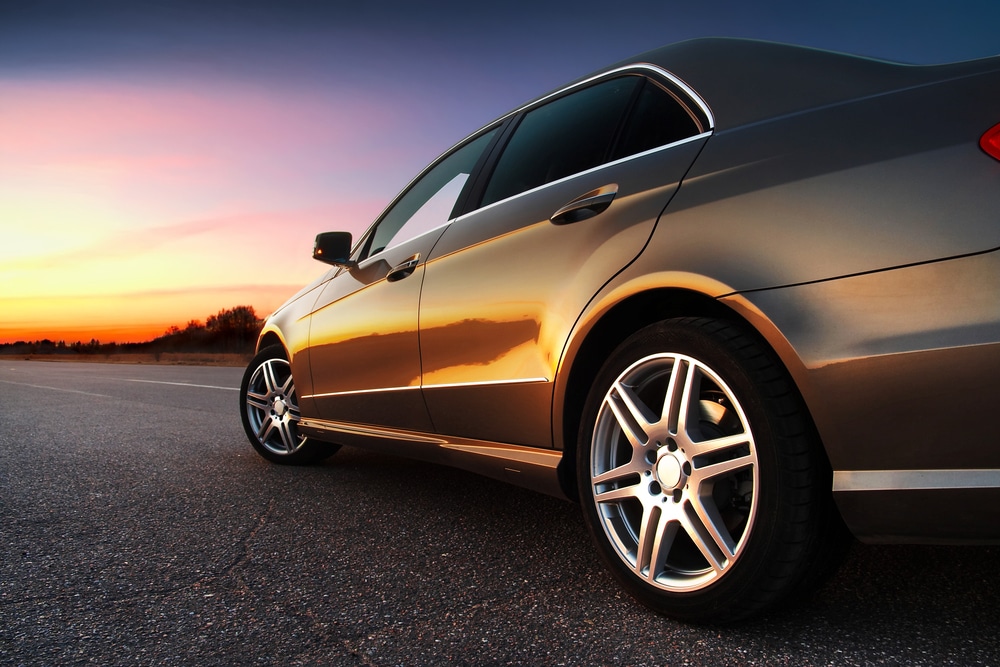 When looking for a diagnostic device for a specific car brand, your search is already very limited. With so much information available to be found on the internet, it can get confusing and difficult to find the right one. If you then also look for a special type of vehicle, it becomes even more complicated.
However, we are lucky, because normally most vehicle types are supported by a diagnostic device manufacturer, provided that the car manufacturer brought the model onto the market after 2004 and the car brand is supported by the diagnostic device.
And the best comes last: Carly has the right software for reading out the vehicle data for most of the car brands that are common in Germany. The chances are very good that your Mercedes will also be supported, and even supported very well. So you can literally experiment with your car however you like. It's a lot of fun, and it's a great way to "pimp" the car.
In addition, Carly is a very good all-round program for the vast majority of German vehicles. If you own another car in addition to your Mercedes, there is a high probability that this is also compatible with Carly. The possibilities are so wide that we cannot list them all here. It's best if you take a look for yourself.
We're sure you'll stumble upon something while reading that you've always wanted to do, and you'll also likely find things you didn't even know existed. There are not only optical gimmicks, but also quite important functions, such as the folding function of the mirrors (if your car can do it), or the already mentioned hazard warning lights, which can make your everyday life safer and easier.
If you are interested, you can visit our website and see if you can find your car. The probability is quite high, so have fun trying it out!