The personal motor car still is by far the most popular means of transportation and has been for quite some time. The number of new car sales increases every year, even during the Covid crisis. In July 2020 alone, just over 300, 000 cars were newly registered in Germany. Therefore, the global slump in the automotive industry was stopped and purchasing power and the desire for modern cars are increasing again. Cars are currently irreplaceable for everyday life and do not appear to be easily replaceable in the future either.
So, how can you use a Mercedes Code Reader to save yourself time and money? Reading the error memory is not too difficult. All you need is a diagnostic device. You connect this to your Mercedes and then read out the data. However, to really get results, you need a device that converts the error codes into our language. Because the error codes is basically the blank form, which means that a normal consumer does not understand them. The Carly app has the advantage that the available functions are listed and you simply have to click on them. How exactly this all works will be explained later in detail.
The automotive market has been fundamentally revolutionized and modernized in recent years. Cars keep getting better and more feature-rich, while the market is broad and new things are constantly being invented. Engines and drivetrains have also significantly changed, and the introduction of hybrid or electric mass-market vehicles has made that technology accessible to the everyday buyer. But what now unites all new cars is modern technology. For several years, automakers have been aiming to make their products paragons of technical versatility and state-of-the-art systems. This is all made possible by the digital revolution that has now taken root in the auto industry.
Almost every new car that is currently available on the market is equipped with modern technology and many systems that aim to provide convenience. Car manufacturers have been trying to adapt to people's needs for a long time, so almost every car is currently equipped with Bluetooth functionality and/or has at least one USB or AUX port. Also, the prevalence of electronics on board is becoming more and more pronounced. An onboard computer is standard in most cars. Of course, all cars are also equipped with various security systems so that you are really protected. These many technical enhancements and functions are of course very useful and have a major impact on the entire industry.
However, with all this modern development in the automotive industry, some technical problems can also arise, which can negatively affect the condition of your car. Of course, as is usual with technology, it can break down or simply have malfunctions. In the case of a car, however, such errors or malfunctions can actually be fatal. The multiple Control Units in your car are controlled centrally and can malfunction.
All data from your car is stored in the so-called error memory. This takes on a very essential role since you can read out the error memory and thus avoid or rectify faults. This can often be life-saving and protect you and other road users, but more on that later.
But How Can I Read Out the Error Memory Using a Mercedes Code Reader?
You can find out all about it in our article right here.
Here is a brief overview of the contents of this article:
Reading and analyzing the error memory in your Mercedes
The best way to fix error codes
Cost and labor
The functions of the Carly software
Tips, tricks & and much more!
Reading out the specifics of your car's fault memory is becoming more and more necessary. The problems that can occur with modern cars are manifold, and should not be ignored under any circumstances. The effects of these problems can even fatally injure you and other road users, which is why you should be all the more careful and thoughtful. But more on that later.
As a practice, you should also pay attention to many other aspects of the general condition of the vehicle and do not do so without professional help. We will also let you know how you can use experts at the lowest possible cost and be able to operate your car safely. The perfect mix of personal knowledge and advice in the workshop is the secret to success.
After a lot of research, we have included our most important findings for you in this article. Please follow our tips and be sure to pay close attention, because as in every area of life, knowledge is power, and this is the best way you can be sure that you will avoid serious mistakes. It's definitely possible for anyone to read out the error memory of their Mercedes. But you should pay attention to the process of reading and interpreting the data very carefully.
At the end of the day, we all want to let our creativity run wild and keep our cars for as long as possible.
So we hope you enjoy reading our article and then trying out our tips & tricks.
Reading With an OBD Scanner
Probably the most common method to read out the error memory is an OBD(2) diagnostic device. This allows you to easily read out the error memory of your Mercedes without any major prior knowledge. Some diagnostic devices even offer the option of deleting error codes. But more on that later.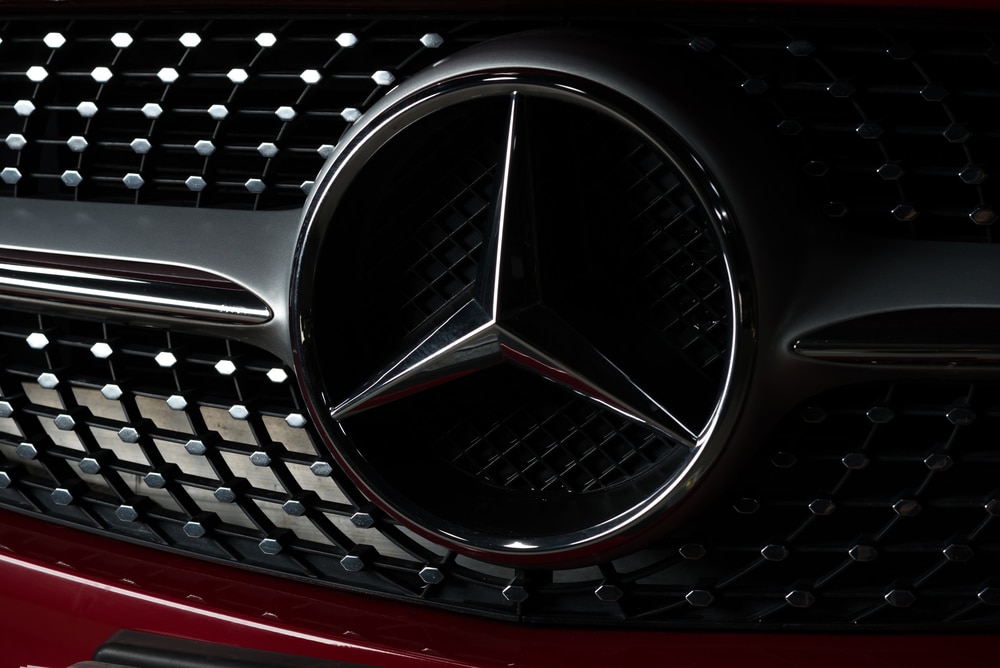 But first, what is the error memory and how can the car diagnostic tool help us?
What Actually Is the Error Log?
In principle, all data and error codes are stored in the vehicle's error log, which your car produces. The data comes from the onboard electronics, the control units, and various other devices in your car. The error log saves all error codes and collects them.
But How Do Error Codes Arise?
Your Mercedes constantly analyzes data from the control units and the onboard electronics. In the event of a broken or damaged function, an error code is generated, which is stored in the error memory. Such an error code can, for example, be a broken Airbag Sensor. However, the error memory cannot simply be read out from the car, directly which is why you have to use an OBD diagnostic device to help you out.
How can an OBD diagnostic tool help you?
This type of diagnostic device gives you the opportunity to read out the fault memory of your Mercedes and access the data. You can then use the error codes and evaluate the issues in your car. There are different types of diagnostic devices with different functions. Simply reading out the error memory is possible with just about any diagnostic device. You do not even need any special skills, and we'll show you how to do that.
There are many different types of diagnostic tools, but they all basically work the same way and are just as easy to use. You really don't need any special skills for this and just reading out the error memory should really be possible for everyone. But, as already mentioned, you should not handle the evaluated data in a nonsensical and irresponsible manner, but more information on that later.
But first, how exactly can you read out the error memory of your Mercedes with an OBD diagnostic device?
Read Fault Memory from Mercedes Code Reader — Instructions
First, you need to connect your reading device to your Mercedes. This can be done in several ways and depends on the type of your diagnostic device. But it is clear that you use the device via the OBD port on your car. A similar Port is on every new car manufactured from 2004 onwards .
In the case of a wired OBD diagnostic tool you simply have to connect the device to the car with a cable. However, many newer diagnostic devices work through Bluetooth, which is why you need an adapter and a diagnostic device.
Before the next step, we recommend that you switch on the ignition so that the diagnostic device can correctly evaluate all the data.
In the next step, you can start with the error analysis. To do this, you simply have to enter on your diagnostic device, the " Diagnosis " or " Analysis " function. Now your analyzer is already starting to read data, this may take some time. If possible, you should not perform any functions on the vehicle during the analysis so that no data is lost.
When the analysis is finished, you already have access to the error codes. But in many cases, only blank error codes are thrown out.
But how should you deal with the error codes and how can you even recognize where the cause of the problem lies?
The error codes that are thrown out can have different causes and also relate to different problems. But it is clear that not all error codes immediately lead to a specific problem are traceable. Blank error codes have to be analyzed first. Some car diagnostic devices can evaluate the cause of the problem and show it to you directly.
If your diagnostic device gives you blank error codes, you have to evaluate them with external tools. This can happen, for example, via Internet portals. This way you know where the cause of your problem lies and can now decide how to deal with the specific error codes.
How Should You Deal with the Error Codes?
In general, it is very difficult to tell how to judge an error code. Basically, many error codes are harmless and have no major impact. These are simply formed because vast amounts of data are evaluated. But the condition of the vehicle and your life will not be endangered.
A few error codes are however essential for your vehicle's condition and should by no means be ignored.
Once the cause of the codes is addressed, you can clear trouble codes using multiple methods. Either you would find a Delete function integrated into your diagnostic device, or you would have to access external methods.
How Does the Erasing of Error Codes via the Diagnostic Device Work?
If your diagnostic device offers the possibility of deleting the error codes directly via the device, you can easily do this under the "Delete" function. In any case, we recommend that you only do this if you are sure which error codes you are deleting. As you have already learned, you can do this directly via the device or via external sources.
However, we appeal to you to only delete essential error codes if you are sure that your diagnostic device deletes reliably. This is not possible with every analysis device out there, especially with cheap diagnostic devices as their deleting is often not reliable. For example, if you have a damaged Airbag function, imprecise deletion can have fatal consequences. You can endanger yourself and your passengers.
If your diagnostic device does not have an integrated deletion function, you are not sure which error code you are deleting, or you simply want to drive your Mercedes with a clear conscience, you must take appropriate measures.
Probably the safest and most efficient method of doing this is deleting the error codes in an authorized workshop. You will be likely to receive professional advice there, while additionally, most workshops have highly professional devices that can reliably delete error codes.
But professional advice is of course not very cheap. That's why we're trying to show you the best mix between the workshop and private analysis.
In order to be really sure that the error codes have been reliably deleted, you have to have this confirmed by experts.
We therefore always recommend deleting essential error codes in a workshop. Nevertheless, we recommend that you work with one OBD diagnostic device, so you can carry out the error analysis at home and, if necessary, have the codes deleted in the workshop. In this way, the error codes of your Mercedes are reliably deleted and at the same time, you can save the money for the analysis in the workshop.
We will now go into more detail about the financial aspects of OBD diagnostic devices and the deletion of error codes in the workshop.
Financial Aspects of Working With Diagnostic Equipment
In general, it must be mentioned that the market for OBD diagnostic devices is wide-ranging. Analyzers have a wide range in cost, and not all of them are really useful. In addition, the market has been flooded with cheap goods in recent years, which by no means serve their purpose. We, therefore, recommend that you examine the desired device carefully and, if possible, listen to purchase recommendations.
Basically, you can get halfway functioning diagnostic devices from €50. OBD analyzers with Bluetooth and WLAN functions start at €70 available on the market. Over 100€, you get quite reliable diagnostic devices while the workshops even have devices worth several hundred / thousand euros.
Deleting error codes in the workshop is of course always charged individually, but there you can also be sure that the error codes will be reliably deleted.
But, why is it actually so important that error codes are reliably deleted?
Why Should You Delete Fault Codes from Your Mercedes?
Basically, the failure of essential functions is never good with any car. In many cases, however, the only error codes that are thrown out have no negative effects on driving behavior, the value of your car, or your well-being. You don't necessarily have to worry about this and you can simply delete the error codes if you wish.
However, with a handful of error codes, the effects can be fatal if ignored. You might endanger other road users, your passengers, and yourself if you do not repair and delete important error codes.
An example of this is a defect in the airbag function. In the event of an accident, you and your passenger go into life-threatening danger. So, addressing and vx clearing trouble codes is very important here and it should ideally be left in the hands of experts.
Even if the indicators malfunction, you should take immediate action and get the opinion of an expert – otherwise you could endanger the lives of other road users.
The Role of Diagnostic Devices When Buying a Used Car
Remember that reading error codes with an OBD diagnostic device can also be helpful in other situations. For example, if you are looking at a used car purchase, all errors and malfunctions are read in the car. Since most OBD diagnostic devices are universal, there is no difficulty here.
In such instances, you can analyze the defects already mentioned and make up your own mind, or you can renegotiate the price and benefit financially.
ADAC assumes that annual damage of 6 billion euros is caused solely by odometer manipulation.
But how can you recognize such odometer manipulations?
We will show you this using the Carly diagnostic software.
The Carly Software
Carly is basically a coding software that allows every car owner to code their beloved car on their own. No special skills are required for this and the application is really very simple. That Carly system is compatible with more or less all car brands, including Mercedes.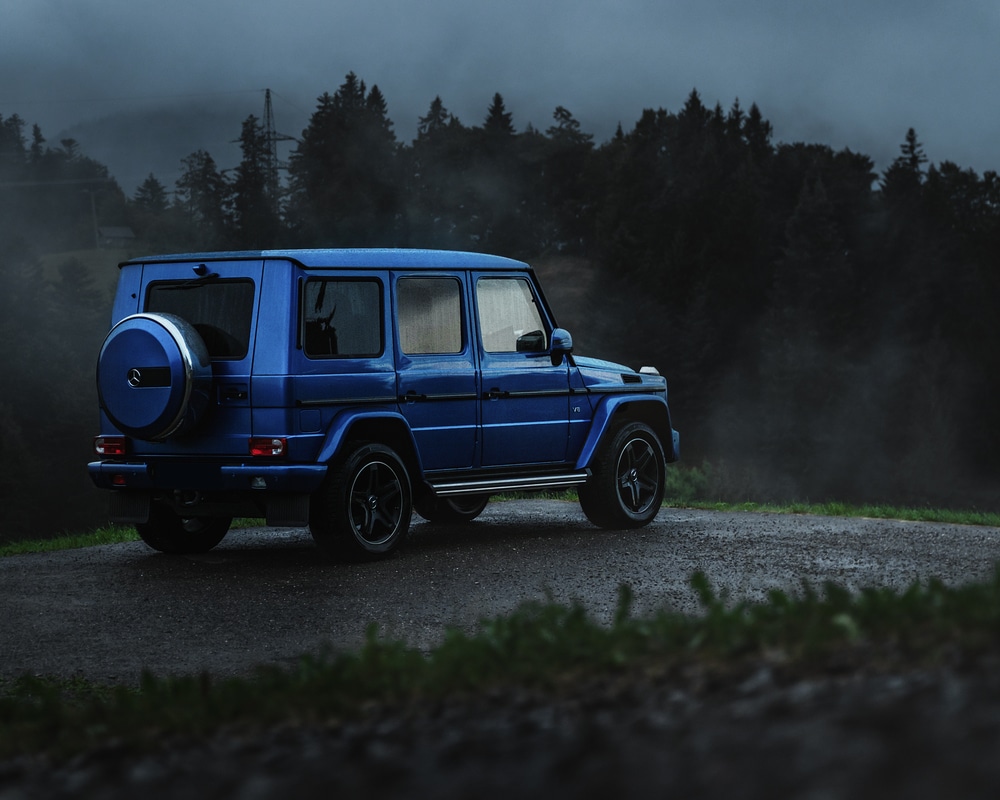 But Carly offers far more functions besides coding. With Carly, you can read the error memory of your Mercedes and even delete error codes. There are also many other interesting functions that can help you save a lot of money and time.
But first, how does coding with Carly work on your Mercedes?
Coding with Carly
Coding with Carly is quite simple and requires no previous knowledge. You only need the Carly Universal Adapter and the full version of the Carly app. The Carly adapter is an OBD diagnostic tool to be installed on the vehicle's OBD port and then connected to the app. Carly uses the so-called BLE (Bluetooth Low Energy) function. This means that your device will automatically connect to the Carly adapter without you having to search for it in the Bluetooth devices list. Practical, isn't it?
In the app, you will find the potential coding options under the "Coding" function. Here will be, depending on Car make and model, various coding options, such as deactivating the automatic start-stop system, changes to the exterior light optics, and much more With Carly you need no programming knowledge, which is why the program is becoming more and more popular.
But in addition to coding, Carly offers many other useful functions that you should not miss
Useful features of Carly
OBD: With the OBD function you can read out the fault memory of your Mercedes as with conventional diagnostic devices. All you need is the Carly adapter and the app. Carly reads out the error codes along with the cause of the problem. You can then use the program to delete the error codes.
Car Diagnosis: Carly offers the function of auto diagnostics on Mercedes vehicles. In addition to the conventional error codes, it allows you to identify all possible system errors that could cost you a lot of money. With Carly, you can carry out the diagnosis as often as you like.
Used car check: The Carly used car check helps you to uncover possible problems when buying a used car and therefore prevent possible price manipulation. With this check, you can too reveal odometer manipulations which can contribute to a massive price drop.
In addition to these functions, Carly offers numerous other options for Mercedes, such as the emissions check or the digital garage.
Costs and Benefits of Carly Software
In order to be able to operate Carly to its full extent, you need the Carly Scanner and the full version of the Carly app.
The scanner is equipped with a Bluetooth (Android) or WLAN function (IOS). It has to be paid for once and it is available from €59.99 in the official Carly shop.
The Carly app is essential for full use of the software and can be found in the Play and App Store. To be able to really use all functions for Mercedes, you have to purchase the full version. This costs €39.99, for Mercedes but has to be paid for annually like all other versions. You also have the choice of the Universal version, which is compatible with all car brands. This means that you can also use Carly with other car brands, which can be particularly useful when buying a used car. This version is for €73.99.