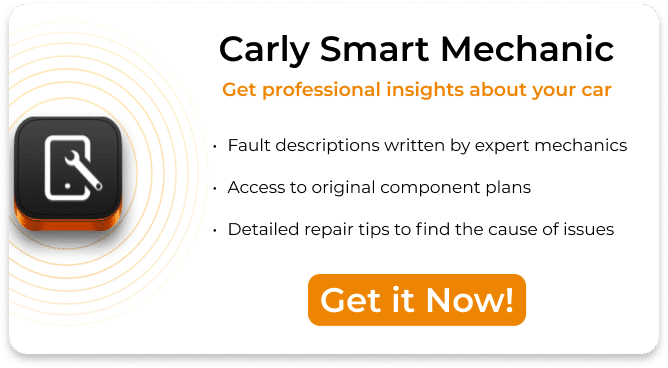 What if you could access PROFESSIONAL insights and information on your car from a BMW mechanic — without having to go to the workshop (and for an affordable price!)?
With the "Smart Mechanic" feature from the Carly app, you can instantly access the following from your phone:
GAIN MORE CONTROL OF YOUR CAR WITH THE CARLY FEATURES
Check the exact pricing of Carly for your car brand!
---
Fast International Shipping with DHL
14 days adaptor return policy
Excellent customer support
Lifetime warranty in the hardware
Detailed fault descriptions about your car curated by BMW mechanics
Official component guideline plans used by mechanics
Detailed repair tips that help you find the cause of errors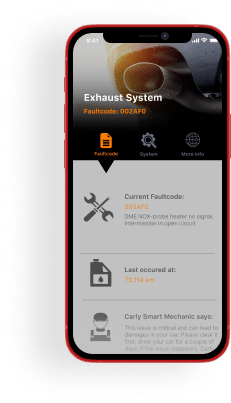 The best part is that getting these insights is extremely simple and only takes a few minutes! All you need is your phone, the Carly OBD2 scanner, and the Carly app to perform your own diagnostics. Just see the steps below on how to quickly do this.
Let's dive deeper and show you how owning Carly can be like having access to your own BMW mechanic!
Carly App vs. Visiting a BMW Mechanic
Taking your vehicle to a mechanic's workshop is useful when you need them to perform a health check or repair on your car. But this usually results in a costly fee… and many times you get charged for services that can be easily performed on your own.
However, there are affordable and easy-to-use tools such as the Carly OBD2 Scanner and app, that can also provide advanced information about your car's health status!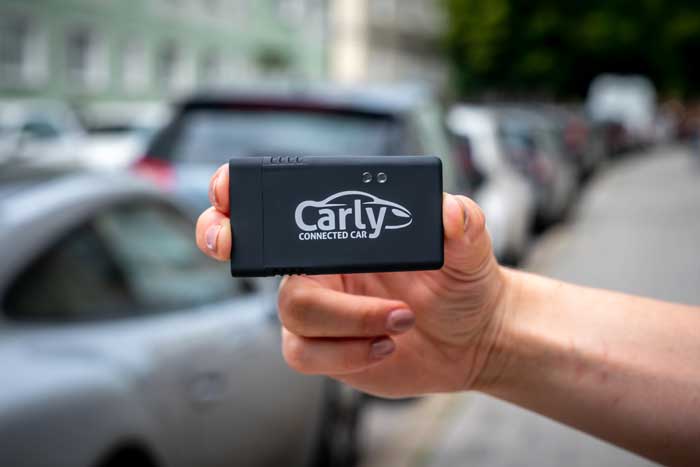 The Carly OBD2 Scanner is a pocket-sized device that you just plug into your car's OBD port. It then sends all your car's data to your phone via Bluetooth. Afterward, you just open the Carly app and can easily access it!
The Carly app will most likely tell you the same things a BMW mechanic will. The only difference is that with Carly:
it will cost you much less to perform checks on your car.
you can gain independence from mechanics and save time on repair visits.
it's easy to always know the health status of your car.
you can understand when you truly need to go to an automotive technician, for example, if you have a complex BMW engine repair.
What Insights Can You Get About Your Car's Health with Carly?
There are two types of issues that can be present in your car.
OBD-level faults, which are issues regarding your car's engine.
Manufacturer-level faults, which are issues in other critical systems in your car.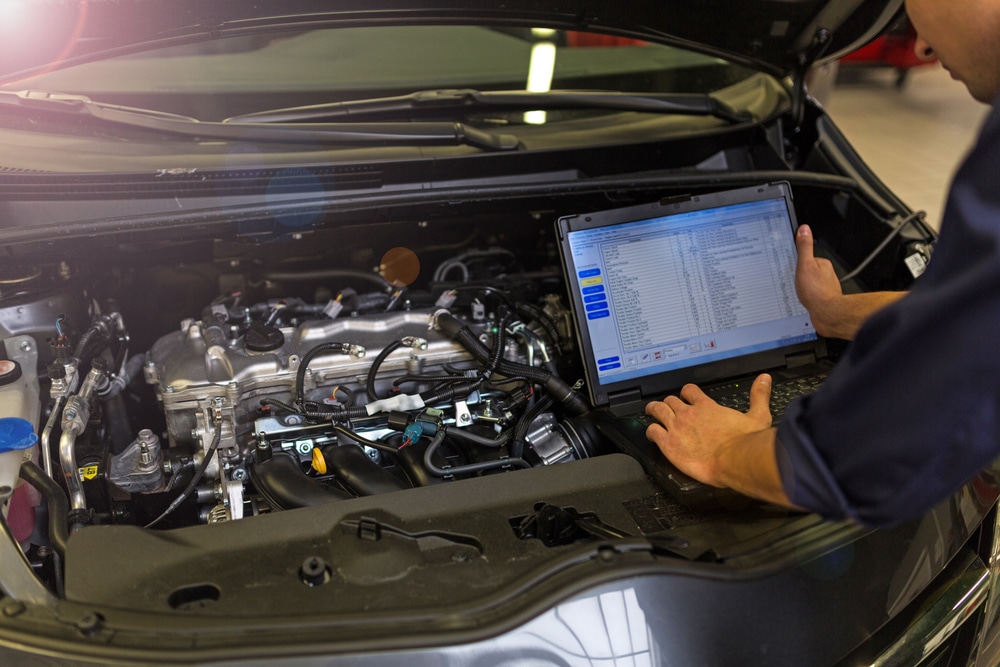 OBD-level faults are easy to read out with many car tools or diagnostic equipment. However, manufacturer-level faults are mostly only read out at a BMW mechanic shop or with an advanced tool. This is because these faults are specific to each car manufacturer, so more specialized and complex equipment is needed.
With the Carly app, you can save yourself visits to the mechanic's shop and read out both types of fault codes from your phone. And the biggest advantage of Carly is the Smart Mechanic feature!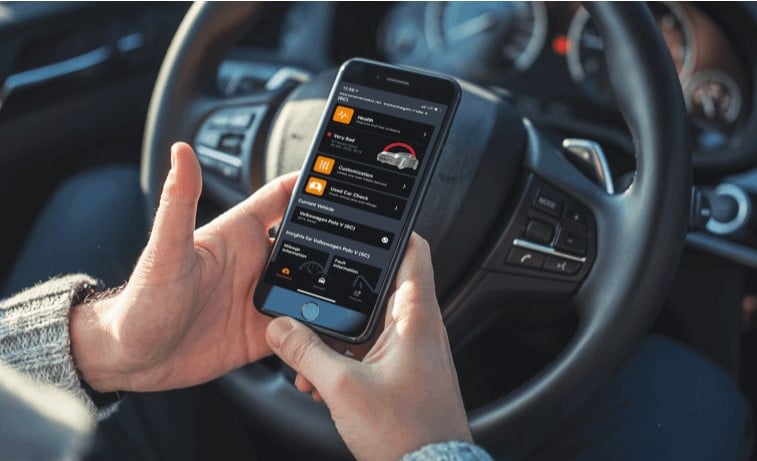 With Carly Smart Mechanic, you can get all the information about manufacturer-level faults that a professional BMW mechanic would have access to.
Below, you can see everything that you can view for every fault.
Fault Code Information Curated by BMW Mechanics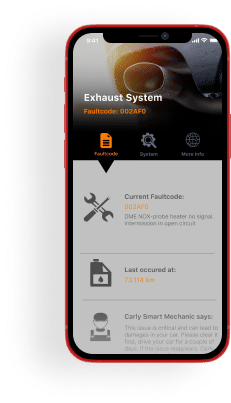 Typically most OBD scan tools only give you the numerical code of each manufacturer-level fault. So you likely have to research on your own if you want to know more about it and repair the issue yourself.
With Carly, you will get a detailed fault description written by expert mechanics to help you understand the issue better. Moreover, you will get information with a greater emphasis on solutions and won't have to search on your own for all the answers.
If there are manufacturer-level fault codes present in your car, these are the insights that you'll be able to see:
The occurrence date of an error
What has caused an error
Possible symptoms that an error can cause in your car
The consequences of an error
Any related issues
All of this information will instantly help you save your time and money and help you evaluate if you actually need to go to the mechanic or not.
Official Guidelines Used by a BMW Mechanic
In addition to the information listed above, Carly will provide you with information about the system where a fault code is present.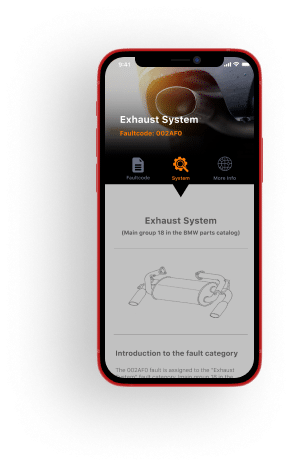 You'll also be able to access the official plans that certified mechanics use in an auto repair shop. These schematics will help you understand the components involved and have a visual overview of the entire system.
Detailed Repair Tips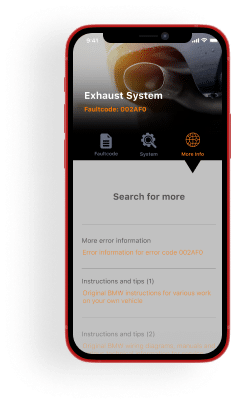 Often, there are many issues that are easy to fix on our own. Yet, independent shops or even a BMW repair shop will charge you a costly fee to fix them.
With Carly's detailed repair tips, you can easily repair your own car and save hundreds of dollars on mechanic fees. In fact, Carly users can save around $500 annually or more on BMW auto repair fees.
These bimmer repair tips are an excellent solution whether you are a professional or a beginner in car maintenance. As long as you follow our detailed guides, you can perform high-quality repairs and have peace of mind that you are performing the right procedures.
Nevertheless, if there is an occasion where you still need to take your car to the workshop, Smart Mechanic can still help you save your money! Even if mechanics don't have transparent pricing, you will now know what exactly needs to be fixed and what you should pay for.
Critical Systems in Your Car — We Got You Covered!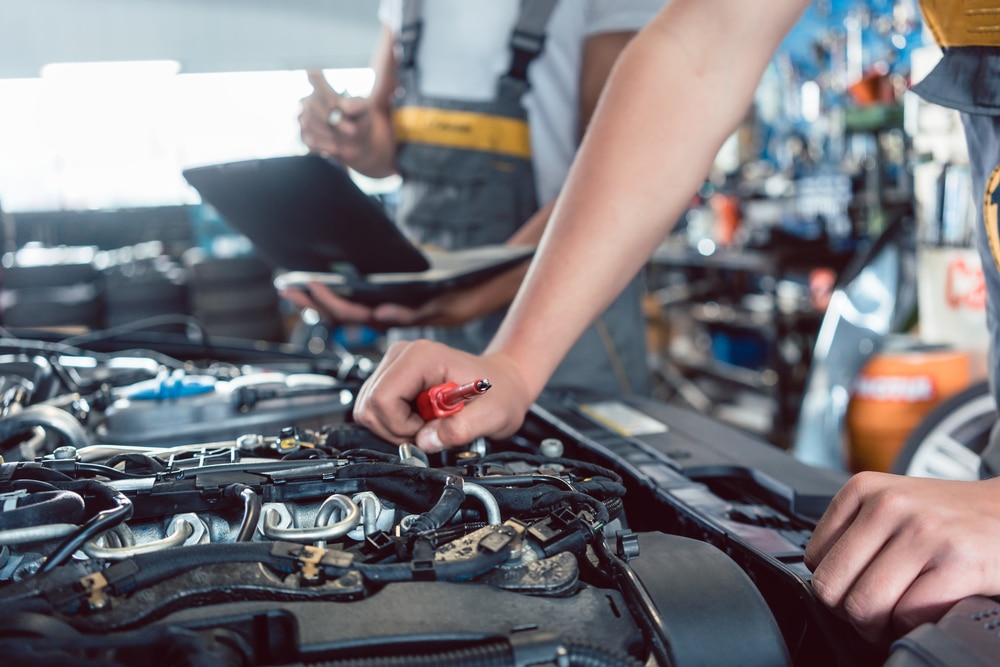 The Carly Smart Mechanic feature will give you insights into the most critical systems in your car. Below you can see some examples of the systems and fault codes that Smart Mechanic will read out!
Engine
Faultcode: 00A6D1 Auxiliary water pump
Faultcode: 0029CD Misfire cylinder 1
Engine electrical system
Faultcode: 00A0B4 CAS engine start starter operation
Faultcode: 004A1E Glow plug cylinder 6
Fuel preparation system
Faultcode: 002A2C Mixture control bank 1 mixture too rich (Too much fuel)
Faultcode: 002A2E Mixture control bank 1 mixture lean (Too little fuel)
Radiator
Faultcode: 002F11 Temperature sensor cooler outlet plausibility
Faultcode: 0042F2 Electric fan, activation
Exhaust system
Faultcode: 002AF0 DME NOx probe heater
Faultcode: 002AF4 DME NOx sensor, electrical
How Do I Access BMW Mechanic-level Insights with Carly?
Getting these professional insights about your car will only take you a few minutes! After you have all of your Carly equipment (OBD2 scanner and app) all that is left is to perform a diagnostics check!
Performing a diagnostics check takes just a few minutes. Whether you are a professional or a car beginner, performing a diagnostics check is extremely easy! On the Carly app, just go to the "Health" feature and click on "Check for issues".
The Carly app will detect any current issues in any system in your car and show you all present faults.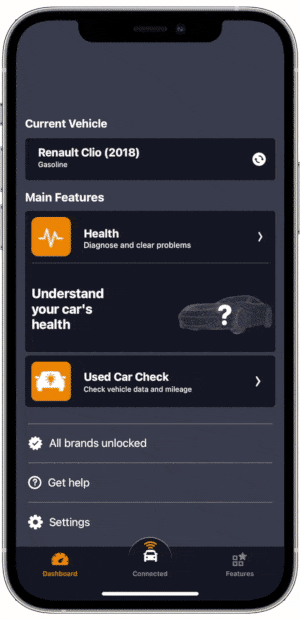 If there are any manufacturer-level fault codes present in your vehicle, you will instantly see the additional insights that you can get with Smart Mechanic.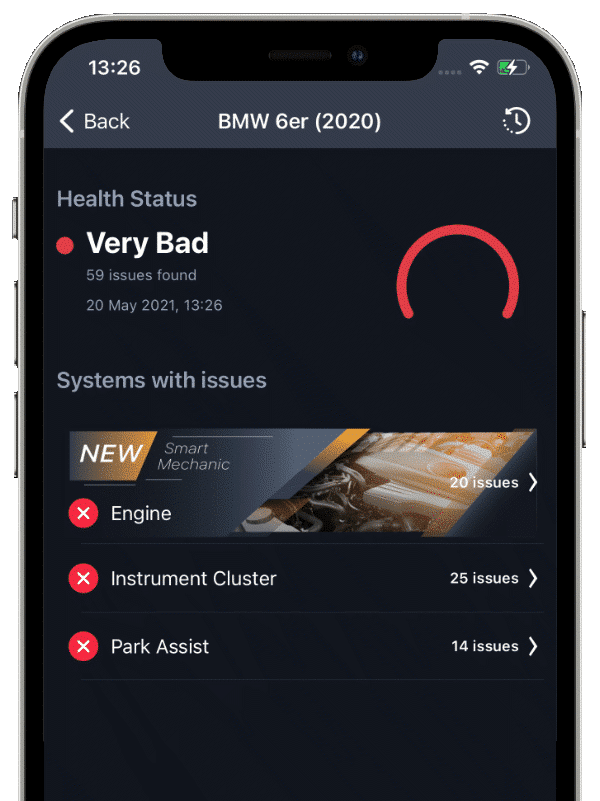 You just click on the fault and will see all the same kind of information a BMW mechanic could provide you with.
In addition, to diagnostics, your Carly OBD2 scanner can let you perform many other functions in your vehicle! For example, you can see real-time parameters, customize your car with car coding, and perform your emission inspections.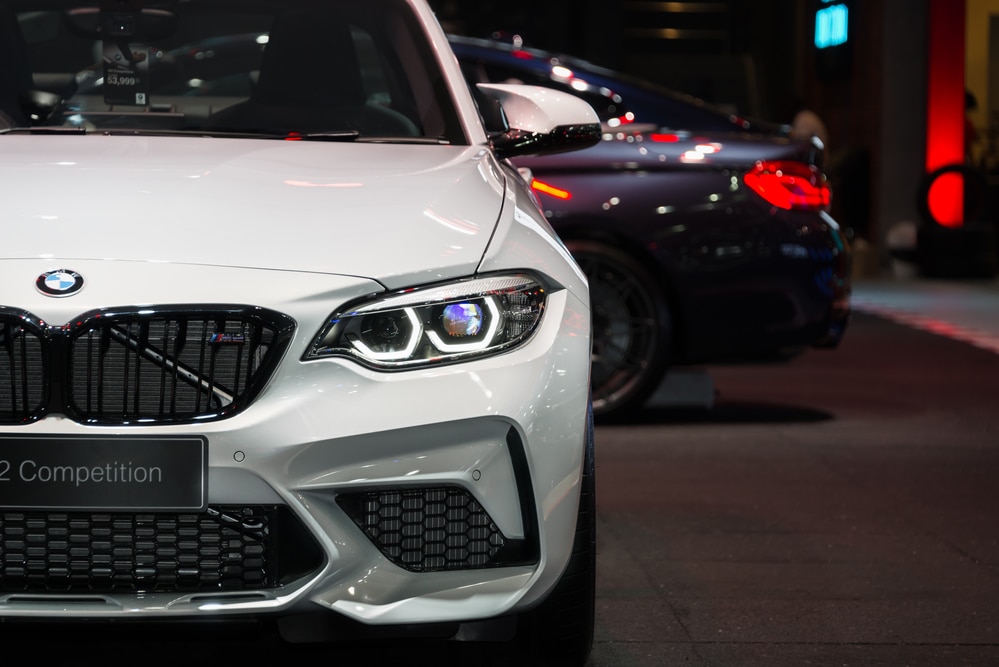 However, since every car is uniquely built, the available features can vary depending on your car model. Here you can check all the available features for your car.

With Carly, you will get a lifetime warranty on your OBD2 scanner, and it is also compatible with most car brands if you own more than one car!
So now that you know an easy and affordable way to get professional insights about your car, are you ready to be your own mechanic?