Coding can be a costly service, especially if you go to a workshop to do it. Depending on the number of codings, it can cost a few hundred euros. This might make you think twice about whether it is really worth it. Therefore, we'll show you an affordable alternative for coding your VW!
How much does VW coding cost? Well, at a workshop, the costs are between €10 and €50. Depending on the number of control units to be coded, the price can be higher. Additionally, the price also includes the working hours of mechanics which usually amount to €100. For a larger operation, costs of up to €300 can occur.
However, with the Carly app and adaptor you can save significantly amounts of money when coding your VW. With Carly, you can code as many VWs as you want for around €100. That's a big difference!
A Special Note about VW Coding
Even though MQB technology (which translates from German to: Modular Transversal Toolkit) is great and makes many things easier, one thing gets more difficult — the coding of your Volkswagen.
VW shares its ECUs and electronics with up to 40 models of Audi, Seat, and Škoda. However, its hard to tell exactly which ECU (in which combination with other ECUs) is installed. Therefore the following information about coding may not apply to every model of VW.
The Carly coding options for your VW always depend on the ECU combination. Nevertheless, Carly is constantly developing to adapt to this situation!
What can I code on my VW?
There are countless coding possibilities for your VW car. However, the available coding options vary depending on the car model.
Below, we'll look at some of the most popular codings for your VW, which will hopefully inspire you to code your VW!
VW Mirror Coding
One of the most frequently searched options is the coding of mirrors. Here you have countless options available. For example, you can set the mirrors to tilt automatically when you put the car in reverse. This allows you to have a better overview of the area behind you.
Another coding possibility with the Carly Adaptor is to make your mirrors fold automatically. Here you can set the speed at which the mirrors fold out after they were folded in while parked. Once you have the Carly Adapter and app, you can try out different codes and test w
hich setting suit you best!
VW Navigation Coding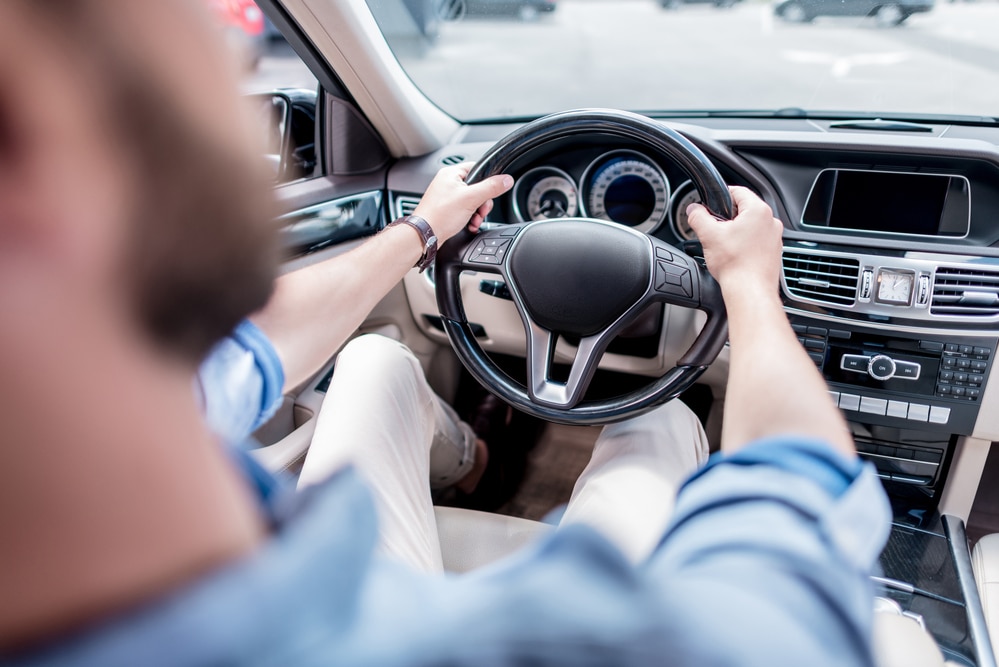 A popular part of the car to code is the navigation system. An example, is the possibility to display
suggestions for gas stations when the tank is running low. This way you won't get stuck on the road and have one less worry while driving.
With the Carly app you can also code the navigation system to keep running while its updating. By default, the navigation system is not available during an update and this can be a problem especially when traveling to a new city. Using the navigation system in the car is often much safer than, for example, activating maps on a cell phone, as it's less distracting.
VW High Beam Coding
When coding your high beam, you have a huge selection of coding options that you can perform on your VW. One of the most popular codes for high beam is the automatic dimming for oncoming cars. This means that the high beam is automatically switched off as soon as the system detects an oncoming car. This is a great feature to code is you tend to drive at night.
What do I have to pay attention to when coding my VW?
With the Carly app you have the possibility to do many other codings on your VW. But are they even safe?
Coding a car is a feature that most people haven't tried. However, the Carly app allows you to do it yourself, saving you the trip to the garage and costs of the service. It really is so simple, that you can code your car at home and driving it immediately afterwards.
However, there are a few things you should pay attention to when coding your VW with the Carly app.
Firstly, it is important to make sure that you are selecting the right codes. With the Carly app, you have a clear overview of the codes and can easily select which one you'd like to try.
Secondly, there are some codes that might seem more complicated than others. Therefore, we advise you to start with an easy and uncomplicated one to learn how to code and then move up.
Lastly, always make sure that while you are coding your car is parked and not in motion.
Here you can find a list with all coding possibilities for you VW! Moreover, the Carly app also describes exactly what you can code and in which control unit you can find this code. This makes the coding much easier and gives you a better insight into how it works and what part of your car is being coded.
To sum up, very little can go wrong with coding your VW. Coding its basically about activating functions that weren't activated before, or vice versa. Therefore, there is nothing to worry about if this is your first time coding your VW! The Carly app will guide you and let you know how and what codes you have to program for activating a feature.

Still, we recommend you to take your time while coding so that everything works out smoothly!
What do I need for coding?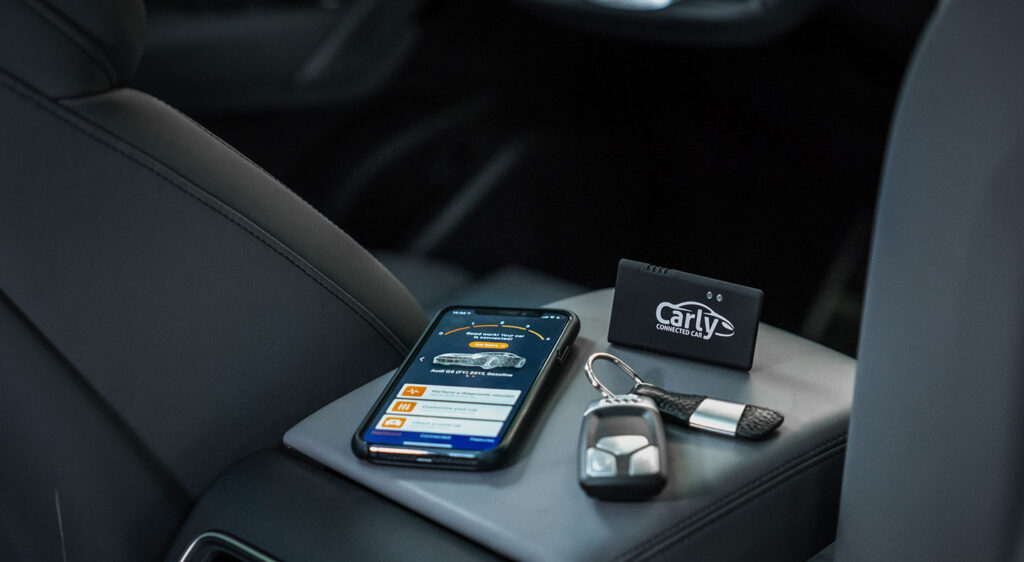 You might be asking yourselves what device you need in order to code your VW. This question is often asked and is justified because many models need a certain device to know what you can and can't code.
With Carly, you don't need any complicated devices, all you need is the Carly app and Carly Adapter!
The Carly app plus the adapter costs around €100. The great thing about Carly is that you can use the same adaptor for as many cars as you want. In case that you have more than 1 car, we recommend you to get the "All brands" app subscription. This will allow unlocking all the features for all car brands, and you will be able to access all your cars from the app!
There are certainly other devices on the market that offer coding as a feature, but many do not work with all brands, or don't offer as many options and protections for your car.
Carly offers a user-friendly alternative to conventional coding and can be understood by everyone, even if you don't have a technical vocabulary.
If you're ready to get started, take a look at the Carly website to see all the coding possibilities for your VW!