Car coding has become an increasingly prominent topic in recent years. With new providers coming onto the market and the ever-improving technology in today's cars, there has been a lot of room for coding on your own car. In this article we will discuss exactly what coding is and what options the Carly app gives you.
So how does the Carly app work? First of all, you need the Carly app for €21 to €80 per year – which you can download from the App or Play Store – plus the associated Carly adapter for a one-time fee of €59.90. As soon as you have purchased both, you plug the adapter into the OBD-2 socket on the driver's side and automatically connect your cell phone to the adapter via BLE. Then you can start trying out the various functions in the app.
As one of the first to make coding possible on smartphones, Carly has made a giant leap in coding. With your smartphone, you now have the opportunity to look inside your car and make adjustments anytime, anywhere. What actually is coding? The term encode gives some people the wrong impression. Because: when coding, the existing codes are not reprogrammed, but you get the opportunity to choose from a list of existing functions. Sounds great? It is. We want to show you what's behind it now.
In the following paragraphs we will give you a deeper insight into the world of autocoding and show you what is possible with coding.
What actually is coding?
We hear the expression "encode" more and more often. As we clarified in the paragraph above, coding is not what it initially sounds like. How does it all work now? To answer this question, let's first look at where all the data is actually coming from.
In our cars there are so-called control units. These monitor and control the flow of data within our car. Each control unit has a different task and is responsible for a specific part of the car. For example, there is the engine control unit, which among other things is responsible for the ignition sequence, but also control units such as the climate control unit. These control units store data and record errors. This property will become interesting for us later. The clue behind the matter is that you can access these control units with Carly and thus carry out the coding.
What is Carly's Used Car Test?
In Germany, around ⅓ of used cars have a manipulated speedometer. The counterfeiting of the mileage is worth real money. Unfortunately, it is difficult to prove odometer manipulation. And even if you manage to uncover them, you have a difficult time in court and the proceedings often end unsuccessfully. It is all the more important to be able to fall back on something that works reliably and quickly. And that applies to our used car check. In the last paragraph we touched on the fact that it is still important for the control units to record data. Because in addition to various errors, the mileage is also saved. So that you understand why this is important, we will briefly explain how odometer manipulation works.
In the case of odometer manipulation, it is not just the odometer that is turned down nowadays. That used to be the case, but unfortunately these people are also learning. The additional control units also increase the possibilities of covering up odometer manipulation. The time required for this is also negligible, considering that several thousand euros in value can be achieved. A professional odometer manipulation can be carried out at a motorway service station within a few minutes, and unfortunately this is very often the case.
So why trust Carly's used car check? We have a very simple answer to this question. But back briefly to a manipulation: You can turn back the number of kilometers in most control units, but not without exception in every single one. This contrasts with Carly's used car check, which finds out every little detail, from every single control unit. The used car check is therefore very simple: the individual data from the control units is compared and checked for equality. If something else is stored somewhere else, the used car check recognizes this and raises an alarm. The whole thing is very quick and so you can use it before buying a used car to make sure you get what you pay for.
How do I install the Carly App?
A few years ago, anyone who wanted to change something on their car had to drive to the workshop and/or report their car to a tuner to have new parts screwed on. Nowadays it's all a lot easier. With the help of Carly you can noticeably change the look of your car or the existing parts within minutes. Installing Carly only takes a few minutes. In order for the Carly app to work as intended, you need our Carly adapter. You can find it for €59.90 on our website. In addition to this, you also need the Carly app, which you can use to control your commands. Annual costs of between €21 and €80 are incurred for this. In the next step you can plug our Carly adapter into the designated OBD-2 port. This is usually located on the left under the steering wheel. Now you activate the Bluetooth signal on your smartphone and wait until it connects to the adapter. You don't have to choose the plug yourself, as Carly works with the so-called BLE system. BLE stands for Bluetooth Low Energy. This means that the Carly app and our OBD-2 adapter can find each other on their own. You're already done with that. Now you can open the Carly app on your smartphone and start coding.
What are the advantages of the Carly App?
With today's multitude of diagnostic devices, it can happen that you lose track and don't know which device is right for you. But with the Carly app you are definitely making a very good decision. Let us explain you why.
Some diagnostic devices only offer coding options for a single car brand. This is annoying, especially if you own several cars, for example in a large family. You don't have this problem with Carly, because Carly supports most of the car brands that are common in Germany, such as BMW, Mercedes and Mini. In the case of BMW, Carly has a particularly wide range of available functions. So anyone who has cars from two different manufacturers at home is definitely at the right place with Carly. But that's not the only advantage.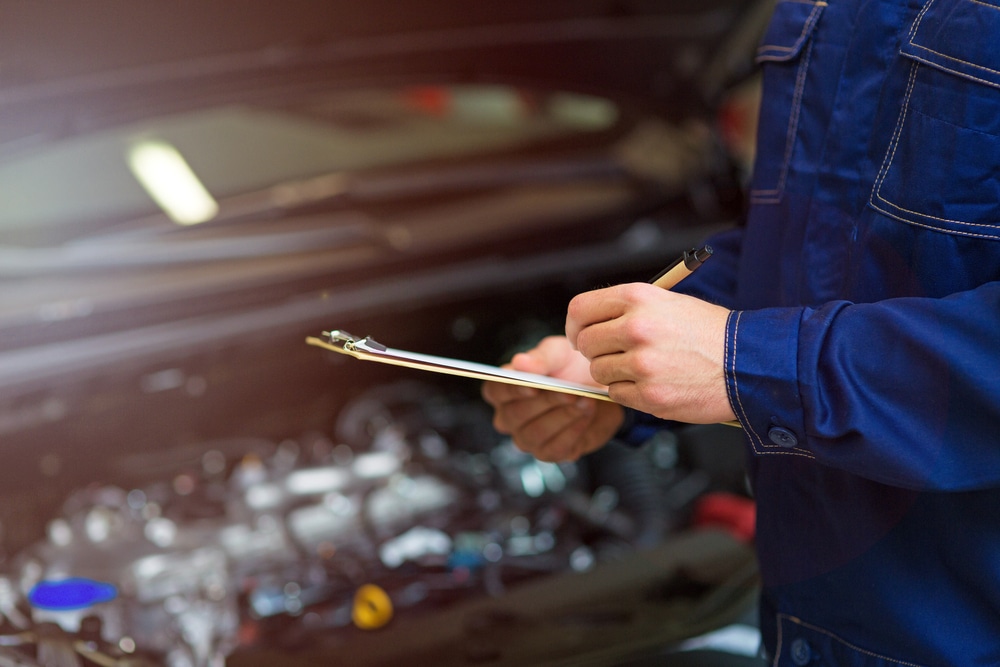 Another advantage of Carly is the availability on the smartphone, as we mentioned at the beginning. As an app, Carly doesn't take up much space on your smartphone, unlike, for example, an extra diagnostic device, which you have to stow away somewhere. But that's not what it should be about. The fact that we offer Carly as an app also means that our user interface is much easier to understand than other coding services. In the Carly app you will find a wide variety of menu items that make it easier for you to navigate between the different topics.
Probably the biggest advantage of the Carly app, or Carly in particular, is the enormous variety of functions that can be coded. Over the years we have specialized in BMW models, which is why you have an even larger selection for your car here. We've talked a lot about the fact that coding is possible, but now we want to provide concrete examples for you. So let's do a couple of example codings.
A very useful function of today's cars, especially from the upper middle class and the upper class, is the coming home function. This is nothing more than the headlights remaining on for a period of time after the car has been parked and locked. It's a classic example of a feature that both looks cool and has broader utility.
But it is often the case that this function is not available in your own car. Then there are two ways to find out if you can code something on your car. You can then check the Carly website to see if your car make and model is supported. If so, you can also read about the unlockable functions for it. If you already have the plug and the app, you can easily find out whether the function is available or not via the menus. You can even do this in the evening when you are lying on the couch. If you don't want to spend any money yet, you can download our Carly Lite app. You will find all the codes in the and you don't have to pay anything yet, neither for the app nor for the adapter.
You can do other coding on the outside as well as on the inside. If you don't need the automatic start-stop system, you can easily switch it off permanently.
Conclusion
We are very confident to say that Carly has one of the best all round coding deals out there. Even if most manufacturers say so, we at Carly can also prove it with solid arguments. So we mentioned at the beginning the high compatibility with various car brands on the German market. So you don't have to buy a new diagnostic tool if you ever decide to sell your car.
And while we're at it, the used car test we mentioned is a safe bet when it comes to buying a used car and you'll only find it at Carly.
In addition, we have a wide range of available functions, ranging from interior adjustments to light adjustments to functions that increase your safety on the road. The best thing to do is to take a look for yourself and visit our website. Whatever it is, we wish you a lot of fun with it.