You may have heard of the term Car Diagnostic, Diagnostic Scan, or OBD Scan. What is that? In this article, we will explain what a car diagnostic is, why it's important, the ways in which it can be done, and our top solution for you to do it from the comfort of your home, and effectively for free!
So, what is a car diagnostic? It's a comprehensive investigation of your car's interconnected computer systems that control its functions, to determine any errors and conditions that require attention. It can be done at a workshop, or by you. If you choose to do it at a workshop, the cost will typically range from $30 to $80, not including the cost of fuel, as well as your precious time. If you choose to do it yourself, there are excellent solutions such as Carly that can help you do it, plus more.
GAIN MORE CONTROL OF YOUR CAR WITH THE CARLY FEATURES
Check the exact pricing of Carly for your car brand!
---
Fast International Shipping with DHL
14 days adaptor return policy
Excellent customer support
Lifetime warranty in the hardware
Let's have a look at what is a car diagnostic, and what exactly does it entail.
What Is a Car Diagnostic and What Is the Use of a Car Diagnostic?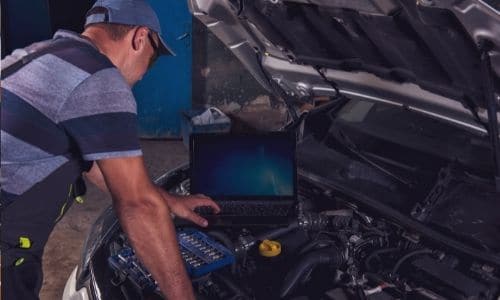 A car diagnostic is a comprehensive scan of the interconnected computer systems that a modern car requires for its reliable and safe operation. Did you know that a modern car can have over fifty computerized control units, and tens of kilometers of wiring connecting it all together? With such complexity, it's important to catch any errors at an early stage before they compound and cause major problems. That's where a car diagnostic scan comes into play. An external device is used to connect via the OBD port and query all control units for errors that are stored in their fault memories.
Even if your car appears to be running smoothly, there can be underlying errors that will need attention. A car diagnostic can help you catch these before they multiply and compound, resulting in major repairs and headaches. It's also helpful if your car has been behaving strangely in the recent past. While cars do have a warning in the form of the Check Engine Light (CEL), this light may not illuminate for minor errors. One should not assume that everything is fine purely on the basis of the CEL not illuminating. In fact, on used cars, unscrupulous sellers may even disconnect the CEL to hide issues!
How Is a Car Diagnostic Carried Out?
Carrying out a car diagnostic is done via the OBD port, which every car manufactured after 2004 has. OBD, or On Board Diagnostics is a unified interface and protocol that allows the on-board systems or control units to be checked from an external reader device. The current standard is OBD2, and OBD3 is in development.
The OBD port is located on the vehicle. It's inside the cabin and within a few feet of the steering wheel. Typical places include beneath the steering column, in the driver's footwell behind a trim panel, inside the glovebox or other storage compartment. A suitable reader is plugged in. This may take the form of a hand-held device, a laptop with software, or a wireless device that communicates with a smartphone and app. Once the connection is established, a scan can be carried out, and errors detected.
Where Can I Get a Car Diagnostic Done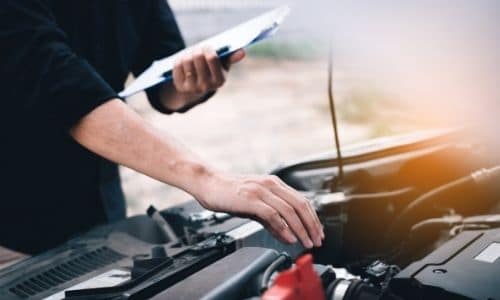 Now you know what is a car diagnostic, where can you get one done? The method that many people are aware of is to take their car to a workshop and have professionals perform a car diagnostic. This typically costs between $30 and $80, not accounting for fuel used to drive to and from the workshop, as well as your time spent. There may be times that the scan will be performed for free, such as during routine servicing, if you decide to perform repairs at the same workshop, or if the workshop is running a special promotion. If your vehicle is under warranty, the manufacturer workshop may also offer free or discounted car diagnostic scans at regular intervals.
Can I Do a Car Diagnostic by Myself?
Yes, you can! There are consumer-grade solutions that anyone can purchase and utilize to perform a car diagnostic scan from the comfort of their home. These typically take three forms.
The first form is a dedicated hand-held device with cable, that connects to your car's OBD port. This device will have a screen, that may be touch-enabled, or it will be controlled by buttons. They will display error codes in their raw form, and it is up to you to decipher them, usually through an internet search. That's one major drawback with dedicated devices, the other being that cheaper ones do not receive updates and can become obsolete in a short time. However, if you are in a crunch, such devices are available for as low as $35, and can help you identify the most critical errors in your car's crucial systems.
The second form is software that you can run on a laptop or desktop computer, and use a special cable to connect your car's OBD port to your chosen device. This avenue is more up-to-date, as such software tends to be regularly updated, although you might need to pay for major updates. The biggest drawback with this is that you need to carry a laptop around, and it's not suitable for real-time performance monitoring.
The third form is a wireless adapter that plugs into the OBD port and communicates with your smartphone using WiFi or Bluetooth. This offers the most flexibility, as you can leave the adapter permanently plugged in, and utilize your phone for real-time performance monitoring if the adapter and mobile app supports it. One such solution that we recommend is Carly.
Here's Carly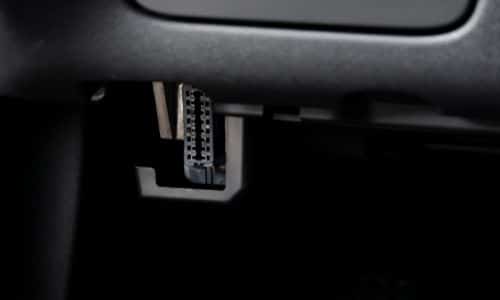 While some manufacturers produce only adapters, while others focus on apps, Carly has devoted significant research, development, and testing regimens to create a holistic solution that works in perfect synergy. It's a two-part solution. What is a car diagnostic vs Carly? They're fairly similar. The hardware consists of the Carly Universal OBD Scanner that can support nearly every OBD2-equipped car on the planet from major manufacturers. The software consists of the Carly app, which is available on the Apple and Android app stores. The total cost of Carly comes to under $100, which admittedly is not the cheapest in pure monetary terms, but when you consider the feature set on offer, it's clear that Carly represents outstanding value for money.
What Can Carly Do?
First off, Carly is a powerful car diagnostic scan tool. It can scan all control units and display the errors in a clear and easy-to-understand form, unlike cheaper devices that only throw out raw codes from limited systems. In addition, Carly will show you the most critical errors, as well as those that can be rectified at a later stage. This is why users laud Carly for its simplicity and clarity. If you're having pre-purchase reluctance, download the free Carly lite app, enter your car details and you can see which functions will be available for you.
Carly is so much more than a simple car diagnostic scan app. The Carly Used Car Check is excellent for identifying mileage tampering on a used car that you've got your eye on. Sellers who tamper with odometer readings can't fool Carly, as it checks a myriad of systems, runs a comparison analysis, and can detect mileage tampering even if it's well hidden.
Is That All Carly Offers?
Carly also offers coding, where you can customize certain aspects of your car to your liking. You can see what's available for your car via the Carly lite app before spending on the full version. Carly also allows you to check and reset service interval reminders when you've performed tasks such as an oil change or battery replacement at home. Isn't that neat?
The best part is, Carly literally pays for itself within a year, or approximately three diagnostic scans!