Every owner of a new vehicle should know how to easily read the error memory of their Škoda Kamiq.
The error memory represents a storage component in the overall vehicle system that records all problems and malfunctions of your car and stores them as errors.
GAIN MORE CONTROL OF YOUR CAR WITH THE CARLY FEATURES
Check the exact pricing of Carly for your car brand!
---
Fast International Shipping with DHL
14 days adaptor return policy
Excellent customer support
Lifetime warranty in the hardware
Being able to read the error memory of your vehicle will let you:
Know the current fault codes in your vehicle and clear them on your own – without relying on a mechanic
Understand if your car needs to be taken to the mechanic or not
Know the health state of your vehicle at all times and prevent unexpected repair fees
The best part is that you can do all of this very easily and quickly on your own. All you need is your own OBD2 scanner, which is very affordable and simple to use.
Below we will show you the different ways to read out the Škoda Kamiq fault memory.
So, how to read the error memory of your Škoda Kamiq?
There are many ways to read out the error memory on a Škoda Kamiq, including a visit to the mechanic.
However, if you have decided to readout the memory of your Škoda Kamiq by yourself, you will want to use an uncomplicated tool!
Selecting the right one depends a lot on whether you just want to read and clear the error memory, or access even more tools. For example, these can be:
An easy and convinient tool: OBD2 Scanner
There are different tools that you can use to read the error memory and also access more features, such as the ones mentioned above. However, we will focus on using an OBD2 scanner since they are one of the easiest and most convenient ways to do it.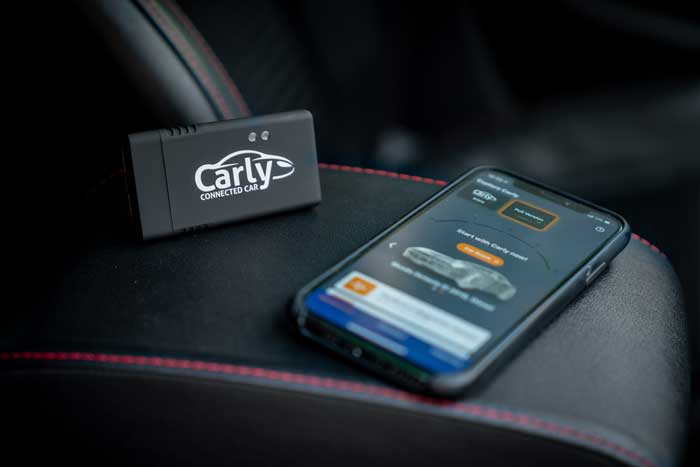 An OBD2 Scanner is pocket-sized tool that lets you access all of your vehicle's information. This way you no longer need to fully rely on a car mechanic to know more about your vehicle.
To read out the fault memory with an OBD2 scanner, no car knowledge is required and it can be read out in a few minutes. Afterwards, you only need your phone in order to easily see all of the information on an app.
Moreover, the steps on how to use an OBD2 scanner are easy. Just plug the OBD2 scanner into your car's OBD2 port, connect it via Bluetooth to your phone, and open the mobile app to see all the data.
Since the OBD2 scanner can connect to your phone via Bluetooth, there is not additional equipment or software required. All it takes is this small device and your phone!
Most OBD2 scanners will let you read and clear fault codes from your phone. However, scanners such as the Carly OBD2 scanner will let you do much more than just that!
The range of functions of the Carly App is huge that you can do more than only reading the error memory on your Škoda Kamiq. The best thing to do is download the free Carly Lite version and see for yourself everything that you can do with your Škoda Kamiq.
The requirements that your Škoda Kamiq must meet to use an OBD2 scanner are simple!
The only thing you must make sure is that the chosen scanner is usable with your Škoda Kamiq model.
To understand why its the model of your vehicle is important, we will get a little bit technical here but we'll make sure to make it easy to understand!
In order to be able to read out the error memory of a Škoda Kamiq an OBD2 interface is needed. "OBD2" stands for an on-board diagnostic system, which automatically checks the functionality of all relevant components and car systems.
The OBD2 system is an interface that already comes installed in the car when its being manufactured. It which monitors all important processes and checks them at regular intervals.
Because it is very hard even for professionals to monitor every interaction of existing sensors or control units, it is necessary that a automobile has such a controlled system.
Moreover, within the scope of OBD2 diagnostics, errors in the control units are found and then automatically stored in the error memory of the car in the form of a four-digit code.
The installation of an OBD2 system has been mandatory for all manufacturers since the year 2001 (gasoline) and 2004 (diesel). So, if your Škoda Kamiq was made after the OBD2-introduction, you have nothing to worry about!
However, if your Škoda Kamiq is older and does not have an OBD2, checking the error memory much more challenging. You might need an additional connector in order to use the Carly OBD2 scanner or any other scanner.
Where is the OBD2 port in your Škoda Kamiq
If you have already checked that your Škoda Kamiq is compatible with the OBD2 scanner you've chosen the next step involves finding the OBD2 port.
The OBD2 port usually located within a meter around the center console. So it is fairly easy to find it. In most vehicles, the OBD2 port is located around the driver seat. In some vehicles it can be found under the dashboard, the ash tray, under the steering wheel, or to the left of the driving pedals.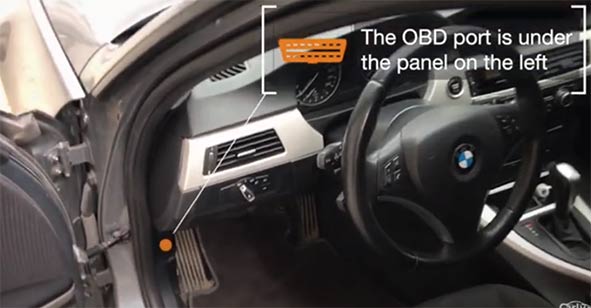 If you can't locate the OBD2 port, you can take a look at your car's manual.
Is it necessary to know how to read the error memory of your Škoda Kamiq?
We know that there are easy ways to read the error memory of a Škoda Kamiq. However, is it really worth the cost and effort to evaluate the error memory yourself? Or is it perhaps easier to just contact a repair shop after all?
Reading out the error memory on your own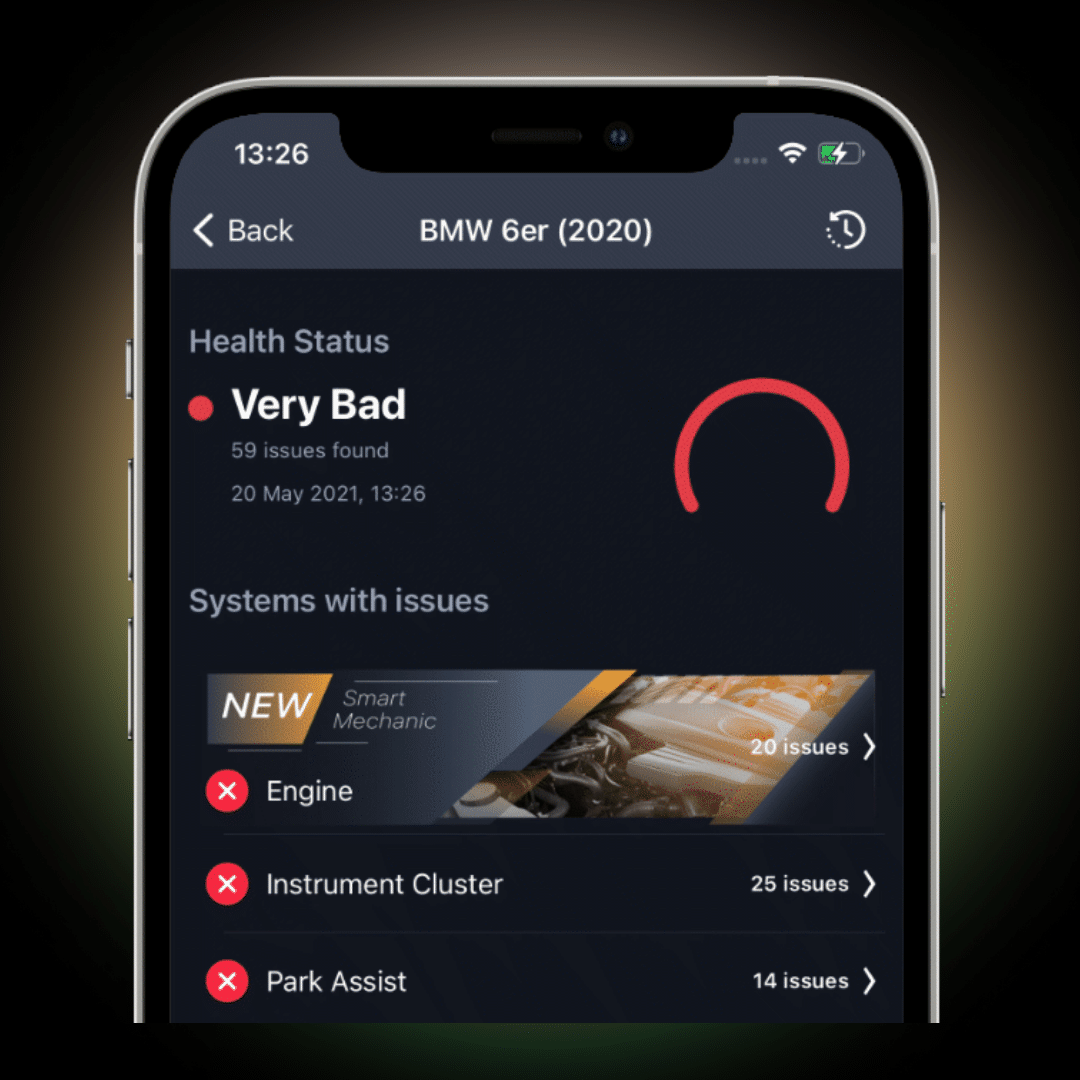 If you do the readout of the memory yourself, you will only have to do a one time payment for the diagnostic tool, which can cost around $80 in the case of the Carly Scanner.
There are other devices that can be cheaper or more expensive. With the cheaper devices you usually have to purchase many add ons or the quality will not be good. With the expensive scanners, you will get professional equipment however it can be extremely complex and very challenging to use if you are not a car expert.
However, with the Carly Scanner you can get many advanced functionalities that professional tools have for a much lower price and great quality.
Once you have your own OBD2 Scanner, you can use it for its entire lifetime! The only time where you could spend more is if new features are released on the mobile app and you want to access them.
Nevertheless, the price that you would spend in your own scanner might be cheaper than one visit to the mechanic. And now imagine how much more you can save since you can use your scanner as many times as you want!
Reading out the error memory at the mechanic shop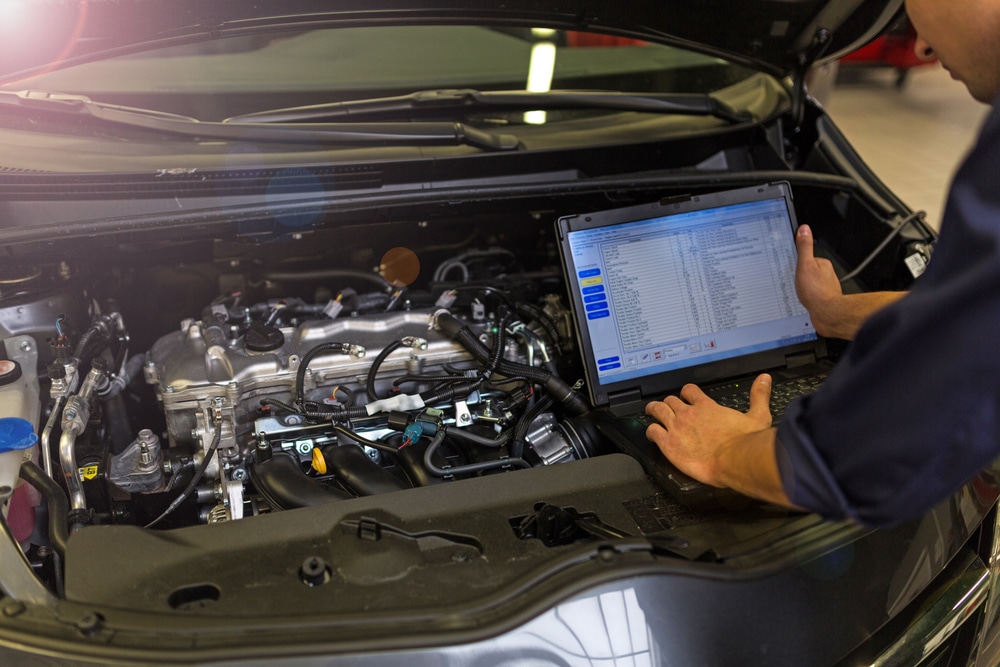 If you visit a workshop with your Škoda Kamiq, just the reading of the error memory can be priced between $25 and $60, depending on the respective workshop.
However, you will have to pay this price everytime what you want to take your car to a mechanic for a revision.
Therefore, it can get very pricy if you only rely on the mechanic to check the health state of your Škoda Kamiq.
Knowing how to read the error memory of your Škoda Kamiq can save you up to $2,000 per year. You can avoid unexpected repair bills and also save on maintenance that you would get charged for.
How often should you read out the error memory of your Škoda Kamiq?
In general there is no official interval to check the error memory of your Škoda Kamiq. However, in order to benefit from your OBD2 scanner and your vehicle, you should set a fitting period. For example, once per year quarter.
This is the only way to detect smaller malfunctions or defects early before they develop into larger challenges, which then really cost money at the workshop or cause further damages.
However, the error memory should be read out at the latest when the yellow signs start flashing on your dashboard.
When do you actually need to visit a car mechanic?
Even if you can read out the error memory of your Škoda Kamiq, you cannot always perform everything yourself. For example, complex engine repairs.
Additionally, if do not feel confident in carrying out your own maintenance, you can always ask help for a mechanic.
In any case you should refrain from clearing the error codes before visiting a workshop, unless you are completelysure that the stored error messages cannot cause serious damage.
Finally, if your car is presenting abnormal behavior such as smoke, shaking, and noises, you should take your car as soon as possible to the mechanic and/or call a tow truck.