If you own or have owned a Volkswagen vehicle, you've probably heard of the fault memory. This is a component in the vehicle's control systems that records all defects and malfunctions and stores them as error messages in memory. But how can you read those messages, and are there manufacturer-specific features that owners should consider? We'll take a look at the various options, including a specialized Volkswagen code reader for reading out the Volkswagen fault memory in this article.
So how is the fault memory read out on a VW?
GAIN MORE CONTROL OF YOUR CAR WITH THE CARLY FEATURES
Check the exact pricing of Carly for your car brand!
---
Fast International Shipping with DHL
14 days adaptor return policy
Excellent customer support
Lifetime warranty in the hardware
You can read out the fault memory in a Volkswagen vehicle by connecting a suitable diagnostic device to its OBD2 interface. Comprehensive prior knowledge is not required to simply view the data on a laptop or mobile device. If you want extra assistance, you can also visit a Volkswagen workshop at any time to have the codes read and evaluated by their professional code reader.
So, what additional devices do you need to read the memory from your Volkswagen vehicle, and how much do they cost? Are there any basic requirements that your vehicle must meet? What data is collected in fault memory? We'll answer all these burning questions, as well as others, in the following sections. OBD2 adapter — functions, costs and tips
What Are the Basic Vehicle Requirements?
Well, simply put, to read the fault memory of your Volkswagen vehicle in a relatively easy and wallet-friendly manner, you need an OBD2 interface. OBD2 is the on-board diagnostic system that automatically and periodically checks the functionality of all relevant systems and components while the vehicle is in operation. The intensive complexity of the modern vehicle necessitates such systems, as it is impossible for even professionals to attempt to control such an array of data sensors and output devices. Any irregularities are tracked as part of the OBD2 diagnosis and stored in the vehicle's fault memory in the form of a four-digit code. The installation of such a system has been mandatory for all manufacturers since 2001 (gas) and 2004 (diesel). If your vehicle was manufactured after the introduction of OBD2, reading the fault memory should be easy enough, even for beginners. However, it becomes more complicated when your car is older. Although vehicles without an OBD2 system can have a fault memory and a similar interface, checking the stored data is made significantly harder by manufacturer-specific connection sockets and recording systems. In these cases, a visit to a Volkswagen workshop is strongly recommended, as there is the greatest chance that the required connection and readout devices are available or that you can receive advice from a specialist on the best course of action.
Have you established that your Volkswagen has an OBD2 interface and its standardized connection socket? Great! Then the next hurdle is to find this interface that can be used to attach a Volkswagen code reader. Typically, the OBD2 port will be within a few feet of the driver's position and is usually located under the dashboard on most vehicles. You might find it in the space under the ashtray or center console also. If you cannot locate it, the vehicle's manual should offer assistance, or a quick Internet search may yield a positive result for where to attach a Volkswagen code reader.
Are Additional Volkswagen Code Reader Aids Necessary For Read Outs?
So, if you've decided to read the error memory on your Volkswagen yourself, you will need some equipment. Your choice depends on your intentions — do you simply wish to read the memory and delete errors, or venture into the deeper waters of auto-scans, adaptation, and coding options. You should ensure that your choice of equipment is compatible with your vehicle model.
There are simple options, such as VCDS that can be connected to your Volkswagen vehicle via the OBD2 interface and display error codes on your laptop itself. The VCDS is a Volkswagen code reader which can be used for all vehicles of the Volkswagen Group, such as Volkswagen itself as well as Audi, Seat, and Skoda, and is considered to be suitable and reliable for this application. With the latest generation VCDS device you only need a diagnostic adapter, which you can connect to the OBD2 connection socket, as well as either a computer, a laptop, or a tablet on which the required software is installed. You can even find what you are looking for in the VCDS diagnosis for some older generation vehicles that do not yet have the standardized OBD2 connection socket. There are adapters for Volkswagen models with other manufacturer-specific connections that can be used to establish a connection between your vehicle and the VCDS diagnostic tool.
If you choose the Wi-Fi version instead of the wired VCDS adapter, you can simply read out the data with your mobile phone and, if necessary, even record certain measured values while driving. With such diagnostic tools, in addition to simply reading out and deleting the error memory, many other functions can be carried out. For example, you can change basic settings and perform adjustments to electrical and electromechanical vehicle parts, regardless of whether they are original or spare parts. The configuration of built-in control units is also possible.
However, utilizing these functions requires a certain level of knowledge and is certainly not relevant or recommended for the basic user who simply wants to check and clear fault code memory. There is also the matter of price. The VCDS diagnostic device and associated software can be as high as €500 for wired and €700 for wireless variants.
The average user may not wish to invest this much money, and there are other devices in the €50 – €60 range that can connect to a vehicle via OBD2 using a cable, or wirelessly. One example is Carly. The Carly app offers a reliable and versatile alternative as it can be directly downloaded to a mobile phone or tablet. Plug the accompanying Carly Universal OBD Scanner into the OBD2 port and you are good to go! The app costs approximately €2.50 per month (for which you subscribe to an annual contract that auto-renews), and the scanner retails for €59.90, which is a one-time charge (the device has a lifetime warranty). Carly offers a wide range of functions and some cool options for Volkswagen vehicles as well. You can download the free version of the Carly app and check out what is available for your Volkswagen before committing to the paid version.
If you just wish to read out your error memory, this can be achieved at a slightly cheaper price point of around €30 – €40 with a simple diagnostic adapter. These will once again connect to a laptop or smartphone, and access them through Bluetooth. Free software is available on the relevant app stores and offers basic functionality.
Can the Readout Work without a Volkswagen Code Reader?
If you would like to skip the purchase of additional technical aids such as a Volkswagen code reader, but still read out the error memory of your Volkswagen, then the following method may help you.
Where can I repair my car? + Mega insider tip
There is a way to access stored date without needing to invest a cent. However, there is a basic requirement for this method and that is, your vehicle should have an electronic accelerator pedal. This is quite common across Volkswagen vehicles from 2001 onwards. You can check whether your Volkswagen has it by watching for a corresponding indicator light on the dashboard or instrument cluster that has a relevant symbol to represent the letters EPC — Electronic Power Control. This light should illuminate in yellow as soon as you turn on your ignition key, at the stage when all warning lights briefly light up.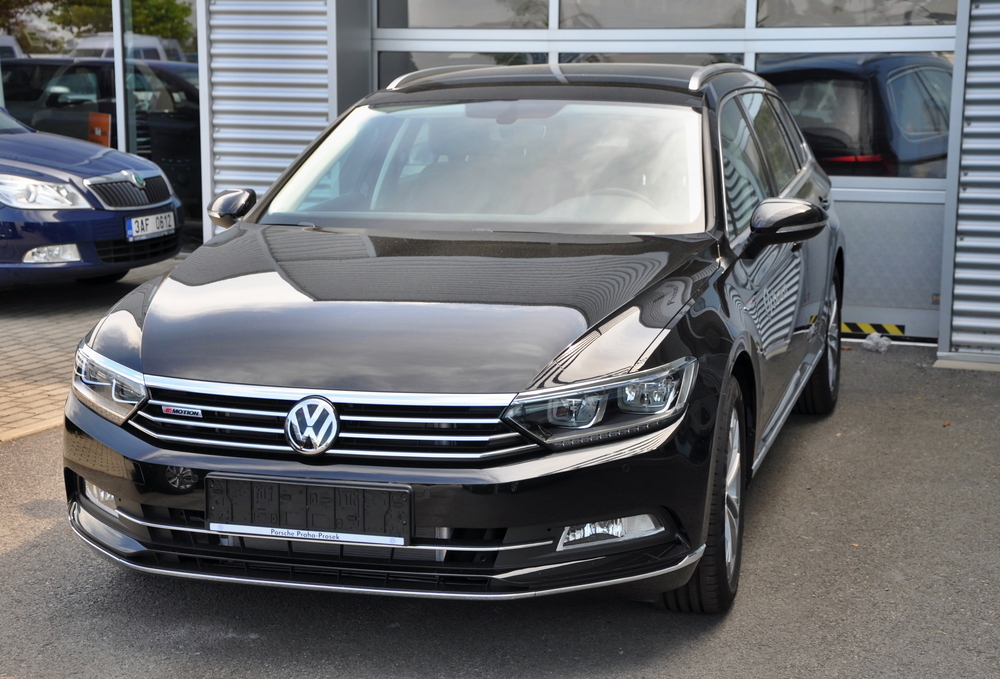 After you have verified the presence of the electronic accelerator pedal, you can engage in an amazingly simple method, albeit one that is a bit time-consuming. Since the electronic accelerator pedal is connected to the vehicle's control systems via its sensor, the messages stored in the fault memory can be displayed in encrypted form through the interconnected systems and their display options. This is similar to Morse Code, where the engine control lamp (or Check Engine Light) will flash in succession to display the code. If the light flashes several times, four digits are displayed in a sequence that forms the corresponding error code. One flash corresponds to the number one, while ten flashes correspond to zero, so remember this when you see ten flashes.
To try out this procedure, first you must fully depress the brake and accelerator pedals with the car switched off. If your car has an automatic transmission, you need to place the shifter in the "D" position. You then turn the ignition key to the "on" position (without starting the engine, of course) whereby the engine control lamp (or "Check Engine light") will flash with the digits for the stored fault codes displayed at short intervals. Each code repeats a few times, providing time to write them down.
Here is an example of an error code:
10 x flashing – PAUSE – 2 x flashing – PAUSE – 6 x flashing – PAUSE – 7 x flashing
This results in code P0267, which stands for a problem with the fuel injectors.
How Many Codes Exist in a Popular VW Model?
In principle, all malfunctions and technical defects are stored in the memory, including exhaust emissions issues, axle and brake faults, problematic oil or coolant levels, and sensor issues. Each error is assigned its own four-digit code as part of the diagnosis, and these codes are stored in memory. There are over 5,000 possible error codes in a Volkswagen model, whereby a distinction can be made between generic and manufacturer-specific codes. Generic codes are standardized across all manufacturers and equally recognized by almost every diagnostic device. There are a bit over 1,000 generic codes available. However, as this is not sufficient for all manufacturers, particularly vehicles with extraordinarily complex electronic systems, manufacturers create their own codes as required.
Generic codes can be recognized by the leading number 0 following the leading letter at the beginning of the code. If the leading number after the leading letter is 1 or more, it is a manufacturer-specific code.
That leading letter can tell you a lot about the error as well. For example, a P as the leading letter signifies a Powertrain fault, C signifies Chassis, and B signifies Body, and the letter U corresponds to the communication network. For example, the code range P0115-P0119 indicates coolant temperature problems, B0073 indicates a belt system fault, and U0327 corresponds to a software incompatibility with the vehicle safety control module.
It must be understood that not every stored error code is relevant, as incorrectly measured values can also trigger a code. Therefore, a basic distinction is made between static and sporadic errors, and typically, static (permanently-occurring) errors are important for your vehicle's functionality. On the other hand, sporadic errors are automatically deleted if they no longer occur after a certain number of driving cycles. A driving cycle is counted as one instance of switching the ignition on and off again. Even if the fault memory is read before the deletion of these faults, the warning lamp that may have been active before is no longer lit up.
Is It Worth Reading the Memory Yourself?
Good question! With the groundwork laid above, is it worth investing cost and effort into self-checking the error memory, or is it easier to visit the workshop? How often should you check the memory? Let us help you decide.
Firstly, there is no prescribed time interval for modern or older vehicles at which the memory must be checked. However, to optimize the advantages offered by this stored information, you should define an appropriate period of time, for example, once per year, or at certain mileage intervals if you rack up heavy mileages, after which you can regularly check stored messages. This is the only way to detect minor malfunctions or defects at an early stage before they develop into major issues, costing time and money in terms of repairs and inconvenience. The latest stage to check the memory is when the warning light comes on. Once this happens, there is no escaping a check if you want to properly maintain your vehicle.
If you decided to perform the diagnosis yourself, prices can vary from €30-€40 for a cheap and basic Bluetooth scanner, to over €800 for a high-quality one with advanced functionality. If your vehicle is an older one and you need an additional adapter to connect the OBD2 diagnostic tool to your vehicle, factor in another €40-€50. If you choose to use the "Morse code-esque" method with the electronic accelerator pedal, you can check the error memory for free, but should be willing to spend some time properly reading the codes to eliminate any errors and possible misinterpretation of codes.
Caution must be exercised with particularly inexpensive devices on sale, especially those offered on dubious websites. These could be counterfeit examples of popular devices that may not work reliably or cause greater damage to your vehicle's control systems through incorrect information and communication methods.
A scan performed at a workshop can cost between €25 and €60 for a Volkswagen, depending on the model. However, some authorized Volkswagen workshops may offer fault memory reading services free of charge, so it is best to check in advance.
If all is well with your vehicle and no warning lights active, you may still want to read the fault memory for preventative and control purposes. So, it may be worthwhile to invest in the self-diagnosis avenue and save workshop visit time and cost. For passionate petrolheads, the larger investment in a high-quality device is worthwhile if they plan to utilize the enhanced features on offer, such as coding. If reading out errors determines that a repair is necessary, a direct route to a workshop is a viable alternative, as long as necessary repairs are to be carried out at that workshop, as the diagnostic costs may be offset as a result.
When Is a Workshop Visit Inevitable?
Even if you can read the fault memory of your Volkswagen vehicle, you may still need to visit a workshop in some cases. Comprehensive lists of all the codes on Volkswagen vehicles are available online, but the interpretation of these codes may require a specialist's knowledge. They can assess if a problem is relevant or sporadic, and in the event of a necessary repair, take all necessary steps to rectify the error.
What software is needed to code the car?
As an example, employees of a car repair shop with a Gutmann diagnostic device costing around €10,000 can obtain assistance from the manufacturer's hotline for complex defects. Trained specialists are able to handle the respective problem and provide the workshop with well-founded feedback on the specific error and necessary repairs to correct it. This benefit is not available to everyone and even if it were, they would not be able to understand all the manufacturer-specific factors.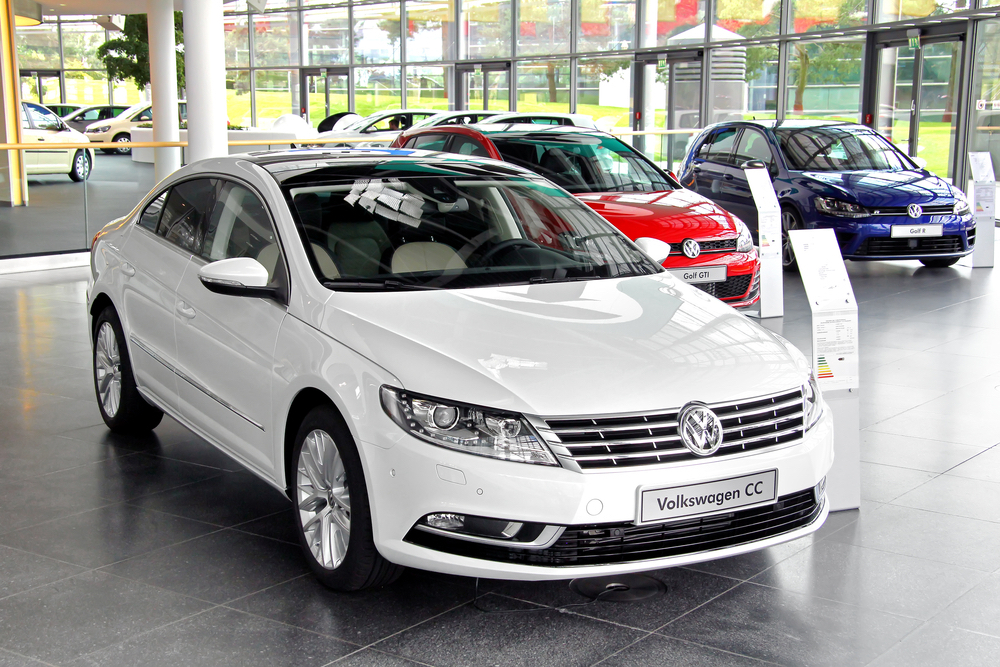 You should generally avoid deleting fault memory before visiting a workshop unless you are completely sure that stored messages are of no relevance to the safe functioning of your vehicle and cannot cause serious damage. It's also a good idea to maintain an error log in your vehicle maintenance records for tracking purposes.