Automakers are always striving to create cars that are as reliable and dependable as possible. However, nothing is foolproof, and occasionally, issues are discovered that necessitate them to issue a recall. In this article, we will explain why automakers issue recalls, what a recall entails, why you should take it seriously, and how to find out if your car has any pending recalls.
How do you check recalls on your car? There are a few ways to do so, including checking automotive news, and bulletins from your car manufacturer, and calling them up to ask. Regardless, you should always be aware of any recalls and take your car in for rectification work as soon as possible. In addition, you can also use a consumer-grade diagnostic tool to periodically scan your car for errors, as a good practice.
GAIN MORE CONTROL OF YOUR CAR WITH THE CARLY FEATURES
Check the exact pricing of Carly for your car brand!
---
Fast International Shipping with DHL
14 days adaptor return policy
Excellent customer support
Lifetime warranty in the hardware
Why Do Automakers Issue Recalls?
Automakers invest several years, and millions of dollars into researching and developing new car models before they are released to the market. Once prototypes have been manufactured, they are tested over hundreds of thousands of kilometers, under as varied conditions as possible, in order to accurately reflect the entire gamut of driving conditions that different owners would subject the model to. As you can imagine, this is a hugely involving task, and automakers perform it religiously to ensure that their new models are as reliable and dependable as possible.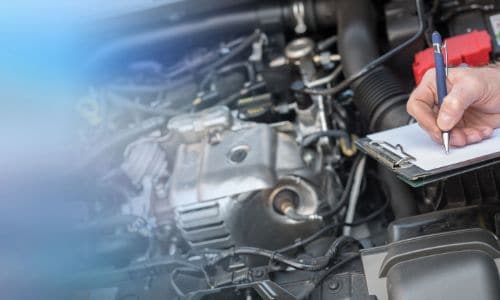 Any potential issue that escapes their doors into the real world, and occurs on a customer's car is a safety risk, brand damage, and public relations nightmare.
However, despite the major automakers ensuring impressive reliability levels, for the most part, there are issues that do slip through the cracks in the system. This can occur because modern vehicles rely on hundreds of third-party suppliers for component manufacturing, and a single batch of defective components can cause an issue for all cars that relied on this batch for manufacturing, meaning sometimes you must check recalls.
A quick internet search will reveal automakers have issued recalls for trivial items such as to correct audio system inconsistencies, as well as to rectify potentially life-threatening issues, such as engine control unit malfunctions, or dangerous airbag deployments. When such an issue is identified once a vehicle has been released to the market, automakers typically issue a notice across all territories in which that specific car model has been sold — ideal if you're looking to check recalls.
What Does a Recall Entail?
If you want to check recalls, then you must understand what it entails. A recall will typically involve the replacement of one or more components or a modification to ensure that a component correctly functions as designed. It may also include a software reflash or upgrade. If the recall entails a minor issue that's relegated to software only, it is possible that an automaker may issue an OTA (Over The Air) upgrade via your car's connected systems, and perform the necessary work. However, the majority of recalls necessitate taking your car into an authorized agent workshop for necessary work to be carried out.
Why Should I Take My Car in to Check Recalls?
Automakers do not issue recalls unless the issue is significant enough for them to desire to correct it, no matter how trivial it may seem to you, as an owner and driver. When you check recalls, remember that each bulletin is an expensive business for automakers, as they typically must correct the issue at no charge to the owner, and make every reasonable effort to contact the current owner, given that a car may have been sold by its initial owner by the time a recall was issued.
Therefore, if an automaker issues a recall for your car, you can be sure that it's important, and in some cases, may compromise the safety and integrity of your car. The automaker will typically advise on the seriousness of the issues, even if you don't check recalls.
How Can I Check If My Car Has Any Pending Recalls?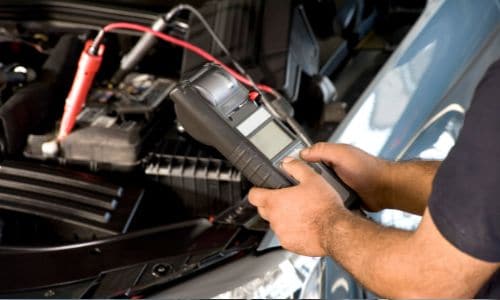 Automakers typically make reasonable endeavors to contact car owners and inform them of a recall, based on the current information that they hold in their systems, including but not limited to letters, e-mails, and phone calls. However, if a car has been sold since purchase and the information in the automaker's system has not been updated, they may not be able to reach the current owner. That is why you should periodically check recalls, especially if you've bought a used car. When buying a used car, it pays to ask the owner if the model has had any recalls and corrective work performed on it.
You can easily check recalls by undertaking a quick internet search with the make and model. A great place to start would be the automaker's website, in the News or Press section, as such recall notices may be posted there. You could also visit an automaker's agent-authorized workshop with your car and inquire, or make a phone call to them. If you are looking at purchasing a used car, the same diligence can help you identify any recalls on that model, and you may ask the owner if corrective work has been performed.
Can I check for potentially troublesome areas myself?
You can, to a certain degree. Modern cars are computers on wheels, with multiple control units, software, sensors, input, and output devices. Furthermore, they are equipped with the OBD2 interface and protocol which is a universal standard for automotive diagnostics. Over the past five years or so, there has been significant growth in consumer-grade diagnostic scanning solutions, especially ones that use a wireless dongle to directly plug into a car's OBD2 port, and communicate via Bluetooth or WiFi to the owner's smartphone, via a special mobile app.
This solution is the most versatile and powerful for consumer-grade uses and has become the trusted companion for not only enthusiasts, but laypersons, as some solutions such as Carly are supremely easy to use, and above all, reliable.
Tell me more about Carly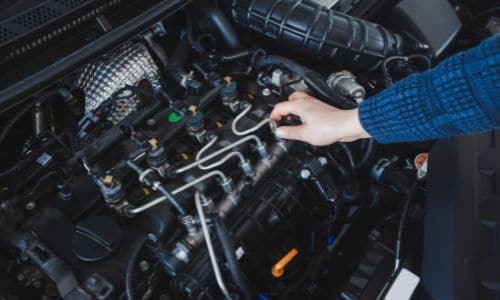 Carly is a holistically developed consumer-grade diagnostic scanning and automotive maintenance solution that encompasses a hardware and software component. The hardware component is the Carly Universal OBD Scanner, a portable dongle that can be left plugged into your car's OBD2 port, and wirelessly communicates with the Carly app.
The Carly app can be downloaded from the official Apple and Android app stores, and there's even a free Carly lite app to check the array of functions available for your car before making a purchase. The best part is that Carly costs less than $100, which is the average cost of two diagnostic scans done at a decent workshop. Since it's recommended to perform a diagnostic scan on your car once every three months, you can recoup Carly's purchase price within half a year.
Carly offers a powerful suite of diagnostic scanning tools that comprehensively check your car's onboard computer control units, and present their findings in a simple, easy-to-understand graphical interface on your smartphone. You can also customize various aspects of your vehicle via the coding function, monitor certain parameters in real-time while the vehicle is being driven, and reset maintenance counters after performing activities such as oil and battery changes. Finally, the Carly Used Car Check provides maximum peace of mind when you're planning to buy a used car by checking for potential mileage tampering.